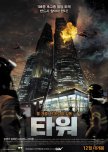 The Tower
17 people found this review helpful
I was just browsing around Netflix and saw this was a korean movie around Christmas so I decided to watch it because 'tis the season! Greatest decision I made today.
This movie... where do I even begin... I forgot to breathe in so many parts! I was laughing and crying and just praying for dear life in this disaster film. You'll fall in love with so many characters and, just like many disaster films, you have to hope and pray your favorite characters do not die.
I highly recommend this movie. It is not the best but it is certainly one of my favorite disaster films right now.
Was this review helpful to you?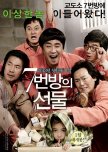 This movie is a masterpiece. I saw it as top rated on mydramalist so I had to see why it was number one. I completely understand why.
It moves you in a way unimaginable. I laughed throughout the movie as it warmed my heart (especially with one of the cutest child actresses). And the transformation of all the characters is one that adds onto this masterpiece. Most importantly, this is the most I have ever cried for a movie in a long time! I was at the verge of sobbing and losing control.
My rewatch value is lower only because crying this much gave me a headache! And I wouldn't want to give myself another headache. It is a movie I will go back to when I want a good cry.
The acting was superb from everyone of all ages. The storyline warms your heart. And the movie as a whole leaves you feeling at peace. Absolutely wonderful.
Was this review helpful to you?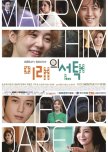 I first started watching this drama as it was airing but I lost interest because the pace was slow and I was not fond of some characters. But nonetheless, I found time and carried through until the end. It got really great. I loved the concept of the story because it was somewhat unique. I also loved the dynamics between the main characters. I felt for them during many moments.
The ending!
That is all I have to say about the ending.
I would not rewatch it only because all the surprises are ruined for me and there wasn't any main scene I could rewatch a whole drama for. But overall the cast was good, music was good, and acting was good. It is just a good drama to watch if and when you can.
Was this review helpful to you?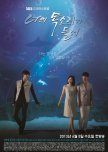 I absolutely adored the concept of this drama. The beginning captured me right away and I wanted to keep knowing what happened next. I would (im)patiently wait for the next episode to come out week by week. I typically love criminal/justice type dramas because you never know what will happen in a court and the fact they tied in the mystical aspect of being able to read minds was beautiful.
The cast was great. The acting was great. I could actually believe all the emotions each actor was portraying and the characters themselves were hilarious, cute, etc.
The reason why I dropped it down to an overall 8 and a rewatch value of 6 is because of the ending. At some point towards the end, it got predictable and some parts seemed like fillers. When I had heard this drama would have a two episode extension, I was ecstatic and worried because when extensions happen, the story seems to drag on. To me, personally, it felt like there were three different endings in the last episode.
The ending disappointed me but I still loved the drama very much overall. If I ever do end up rewatching this drama, I would most likely not watch the ending.
Was this review helpful to you?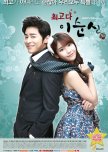 This review may contain spoilers
This is the longest drama I have ever watched and it was worth it for the most part. I was actually going to give up on it around episode 15-17 but I saw spoilers about the development of the relationship between Mr. Shin and Soon Shin so I made it through a few episodes and it started to pick up.
Some of the story dragged along but I thought it had to do with the amount of episodes this drama had. The cast and crew had the ability to drag out a bunch of different story lines so sometimes I got bored when it was not the love line I wanted to hear about.
Overall, I thoroughly enjoyed this drama. Jo Jung Suk is one of my favorite actors and he is just superb in this drama. IU did good as well but Jo Jung Suk definitely stole the whole drama for me. His acting made me believe his character was real and the detail in his acting is just... amazing. I would not rewatch this only due to the fact it is very long. If someone edited cuts of just IU and Jo Jung Suk's story line then maybe I would rewatch it.
Was this review helpful to you?