If you're still experiencing technical difficulties, please report it
here
.
---
Hey there!
I'm Sai and this is an attempt to give some order to my hectic life. At least my dramas will be neat and tidy. I'm 16 and live in the U.S (East Coast). I love ice cream, good books, light blue, anime (Since 2008), dramas (Since 2012) and eye candy with a good heart (Something I've only seen in the drama world ~siiigh~). I'm too lazy to write anything else, but feel free to message me! I promise I won't bite~ ♥
What My Ratings Mean:
10: Reserved for my favorite dramas/movies! It may not have been perfect but it's close to my heart. To check whether I was biased or not, check my notes~ ♥
9: It was basically perfect, but it wasn't one of my ABSOLUTE favorites. Possibly worthy of a 10. I would highly recommend it since it definitely has the potential to become someone else's favorite.
8: It was great but there was some room for improvement. I would still recommend it.
7: It had potential, but categories like acting, characters or plot had some major bump. I may recommend it depending on who's asking.
6: Average. Nothing special, but nothing terrible. It was either slow or awkward. Probably wouldn't recommend.
5-1: Anything rated this low is terrible! Would not recommend! For specific explanations, read my notes~
You won't see many 1-5 scores on my "Completed" list, since I usually drop them. On the contrary, you may see some high scores on my "Dropped" list, because I have a habit of leaving dramas unfinished once they've reached a favorable resolution.
---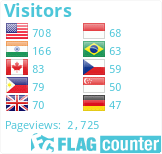 Statistics
62d 4h 59m
ALL TIME
1,490 episodes, 122 shows
19h 14m
ALL TIME
11 movies
List Updates
Plan to watch

Sep 24, 2017