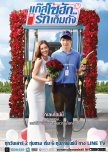 Gasohug
6 people found this review helpful
This is such a beautiful heart warming easy to watch drama.... just  wish though that  it is longer than  6 episodes.   My first time to watch a film that centers on dreams.... so  I find the storyline really refreshing.  
Story -9.5/10
The story was founded on the premise of Eve ( the female lead) having the ability to see her future through her dreams, so  somehow I am not surprised at how fast the love angle between her and Pun (the male lead) was developed.   The chemistry between them was cute and their interactions were sweet, cute and not forced.  I find it amazing how the writer was able to inject something that will help us understand about Thailand... their way of life, culture and regulations without drifting from the main theme of the drama.   I thought everything was a giveaway but to my surprise.... the subtle twist was a warm welcome.
Acting 9.5/10
All the scenes were greatly executed and it came as a surprise to me how good Ice Nattarat acted out the drama scenes considering that he is barely new.  He was good and very convincing in the crying scene... it all came so natural.... and Ice Preechaya... what can I say????  I love her so much.   And the supporting casts, they were all so funny and good.
Music 9/5/10
The music was also good especially at the ending scene.... I love the lyrics too... perfectly suits the drama
Rewatch Value -10/10
I can watch the drama especially the last episode over and over again.  It never fails to give me that warm satisfying feeling no matter how many times I have rewatch this.
Was this review helpful to you?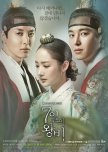 I hate Melo, never been a fun of Sageuk... but this drama has the ability to hit you on the right spot. I only gave it a try because I love Park Min Young and thought of dropping the minute it becomes unbearable for me to watch. Indeed best gifts come in small packages.... it has become now one of my favorite dramas and I considered this a classic.
I am so grateful not just because I was able to watch a great drama but because I was also introduced to an amazing woman Queen Dangyeong who's life, sacrifices and virtues should be celebrated. Many stories have been told about the Joseon Kings but this is the first that allow us to have a glimpse of her life.... I know some parts have been fictionalized but just the same I am in love with her steadfastness and resolved to remain faithful to her husband until the end. A diamond in the dust indeed!!!
The story was told by a rookie writer but I tell you....she is really good..... her range of imagination blew my mind. Each episode is so pleasantly unpredictable. The narrative was so good and the dialogues would leave an imprint in your heart. The pacing was fantastic....never a drag and I love how she was able to balance sad and funny scenes almost every episode. The character development was amazingly presented.....there are no loopholes. The human weaknesses of each character was so credibly captured and so believable. So many nuggets of wisdom hidden between the lines. I've learned so much from this drama. I will definitely look forward to this writer's next drama. (10/10)
The Acting..... oh my goodness... how can I describe Lee Dong Gun??? He is soooo good in portraying the role of King YeongSangun....you would hate him and at the same time pity and love him.... so many mixed emotions but he was able to capture all of these beautifully. So don't be surprised if you read so many comments loving him despite that his character is an evil one.
The young actors Baek Shung Hwan and Park Shi Eun did an amazing job too in portraying their role and laying the foundation for the love story. Part of the success of this drama was because of their stellar acting. They were so suited for the role that when Yeon Woo Jin and Park Min Young took over.... the transition was so perfect and so believable that it was still them growing older. Give these 2 another project please.
The OTP...Yeon Woo Jin and Park Min Young were perfect for the role. I cried and laughed with them. Never did I thought I was watching Yeon Woo Jin and Park Min Young....they are simply Lee Yeok and Chae Kyung, that's how good they are. All their scenes were beautifully executed....I fell in love with them, felt their every emotion. Their chemistry is soooo great, no skinship needed just let them look at each other and presto that's it! I know Park Min Young always has good chemistry with any of her onscreen partner but I guess Yeon Woo Jin bested them all. They were sooooo good together.... seriously I wanted to see them again in another drama.
The supporting casts were did a fantastic job too. Everyone was given their moment to shine... the nanny was stellar, Myung Hye, Nok Soo, Seo Noh the ministers, the parents and the Queen Dowager and even the eunuch were all amazing and necessary to complete the story. ~ (10/10) for Acting
The Direction....I know director Lee Jung Sub is a great director but He outdid himself here. The direction was good.... the pacing, scene transitions, back story everything was to my liking. The romantic scenes was cleanly done. The OTP scenes were so well executed... I cried a bucket from raw to subbed. (10/10
OST.... I never thought that OSTs can actually be telling stories too LOL. But when I checked the lyrics they so rightly conveyed what the story was telling. It is not just there to lend musical scoring and make the scene more dramatic but each will somehow give you bits and pieces of clue on how the story will flow. Fantastic (9.5/10)
Rewatch Value.... As much as I love this drama.... I don't think I can allow it to rend my heart over and over again. Maybe a few years from now because it is such a beautiful love story .... I may have the courage to watch this again (8.5/10)
Overall..... My all time favorite Kdrama. Because You are sooo good and beautiful, I forgive you for breaking my heart to pieces.
Let me add.... KBS if you do not give this drama all the awards they deserved and not give the Daesang to these 3 or at least to Lee Dong Gun.... better change the best actor to the most popular actor/actress. Best Actor to Yeon Woo Jin, Best Actress to Park Min Young (her best work so far) Best Couple Award to the OTP.
Was this review helpful to you?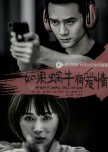 This show is sooo underrated. IMHO this is one of the best dramas I have ever seen. Great story, great direction, great acting, everything is great. The episodes are short, makes it an easy watch for me. This is a "must see drama" for those who love crime and mystery thriller. Hoping for a part 2
I'm not used to writing reviews but since this landed on my favorite lists, thought what I have initially written deserves an edit.
Why am I sooo in love with this drama????
1. I love how the story was presented in such a way that it stimulates thinking and imagination. Each episode keeps me on my toes and are full of surprises.
2. Unlike other dramas that has a lot of repetitive scenes obviously to make the story longer, all the flashback scenes in this drama are necessary and important piece of the puzzle
3. I love how each episode are presented in such way that there seems to be an end like the Kdrama "Signal" but are still bits and pieces of a big puzzle. Well written indeed
4. The drama is not cheaply done, I am treated to a movie-like production with great acting, direction and cinematography
5. Lastly love how the drama ends makes me crave for a part 2
Was this review helpful to you?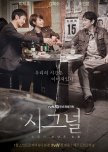 Signal
2 people found this review helpful
This is one of the best Kdramas of 2016. A good mix of reality and fantasy. Though the episodes seems interwoven, there a bits and pieces of stories within the whole story. Love how the writer was able to connect these to the main plot. The actors were all great especially Cho Jin Woong, a well deserved win of Daesang Award for this drama.... He was soooo great in the "movie" scene, he really made me cry. Highly recommended.
Was this review helpful to you?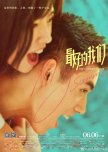 I didn't get to watch the drama version which I find a good thing ..... that way I can get to enjoy this film as is without any preconception nor expectation.
Let me start off by saying that this is a very satisfying movie for me... it has it's flaws alright and I strongly feel that the ending should have been done in a better way but still I gave this a 10 because for me it was able to depict high school life so beautifully.
1. Story Is very simply told yet all the right elements were there...romances, crushes, school works, youthful foolishness...everything that make high school life both a struggle and super fun. But one thing that I love the most...the message of encouragement and hope it gives especially to those who are not currently excelling in high school that you can still be the best that you can be if you will put your heart and mind to it. Grades does not define you... it is your outlook in life that will make or break you.
I love also how the 2 teachers were portrayed differently...one without patience and the other one as someone kind and compassionate. How the way they treat students affect their lives. They can either be a Terror or an Inspiration to them.
2. Acting is excellent and the transition from youth to adulthood is perfectly portrayed.
3. Music is also good
4. Rewatch value... definitely a yes for me
Note: The only negative thing I noticed was the movement of the camera nearing the end of the film.... during the hospital scene. The camera was not steady and kinda give me a dizzying effect but other than this.... I really enjoyed this drama very much
Was this review helpful to you?