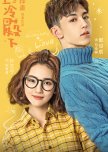 This review may contain spoilers
This was a very fun series to watch, a nice comedy to it. Although I do question the logic of the series...
The antagonists in this drama had no plot here; they lacked a code of moral to stick to, doing things for no reason at all (Lanting, Xinya, Qingqing's ex fiancee). What I also mostly did not like was Hua Munian going from "gurlll, I like that lipstick".. into "Xinya, I'm manly". That was quite unnecessary. Also, at the ending, where Situ Feng did not leave China, and Qingqing living by her alias... I understand that is who she is, but she shouldn't have to make up to look "bad" everyday.
Some things I've noticed, some phone scenes, phones are answered but the screen says differently. Chen QingQing sleeps with her makeup and hairstyle... Having a wig up that long is a bit...
Those are just my comments, but the series is overally very fun to watch and I recommend you watching it.
Was this review helpful to you?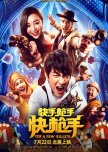 I agree how absurd the whole thing is, but I actually loved it! Maybe because of my bias to Lin Geng Xin... But although it was all absurd, it was not a try hard one, it was an intentional kind of absurd. Which made me like it so. The movie is long, and super super messy, there are so many unnecessary plot or maybe characters, and also to its political underlying issue, all of it added up, is a bit much. Though I'd like to compliment on the political issue, it was done nicely, I am not a fan of political stressful situations, but they made it digestible. Also the graphics are great and look modern. Music is very fun and makes it more inviting. If you are in need of a good laugh, this will not fail to give you plenty! Recommend!
Was this review helpful to you?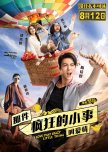 For me, when I finished it, I was like what the f___? It was a feeling of, wait, what did I just watch? It finished like that? True it had this comical sense and made it funny, but at the same time it was just like, DUDEEE REALLY? WHY? feel... I don't know if I'm spreading too much confusing hate onto this movie. It was interesting, but it really got me confused as to: 'Is this the plot? That's all? Just like that?' Like, they could have played with some parts more but focused on weird aspects, I don't even know. Finished it and felt like I watched nothing, like there was no plot laid out. Maybe some people out there get it, feel free to share, but for me I feel this has very less depth. I feel they bring in too many small characters and not play with them. Take dad character for an example, he could have been in way more or make a boler presence since he is important to the plot. Or something, ah well.
Was this review helpful to you?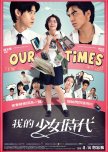 Such a vintage-y feel movie, where there is this plot of the same pattern we all know, but it made it interesting. How the whole movie was done is very appealing. Like a review I read said: The execution was amazing. The music, needless to say, is beautiful (Come on its Hebe, did we expect any less?) This is a really feel good show and watching it makes me smile a lot. A must watch, truly. Unless you do not enjoy Romance of course, but if so, why are you here on this page! Jk maybe someone else recommended and you are surfing for information, I recommend it, if my words mean anything. DO IT.
Was this review helpful to you?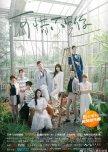 Although it is quite a quick watch, I'd say it is still long. The plot being a mystery for over half the time makes it frustrating; since they did nothing to lay it out but gave us the answer all in one or two episodes. The character 'Xiang Ze Yi' has small character development despite having been through more than others. I find myself questioning the title of the series "?????" many times too, but since its called 'Where the lost ones go' in English, its different. Also, since it is available in YouTube, I find myself turning it on at the speed of *2 due to the slow plot development. I really liked the start of the series however, before the so called mystery plot got hidden too long. I would not say its not worth a watch though, I like how it has its own essence unlike some other dramas, but for me it is still a stretch; but hey, I did finish the series in a few days, so have a go!
Was this review helpful to you?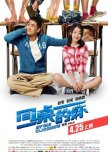 This review may contain spoilers
I watched this and tried to recommend it to so many people I know. And although I had 7 for rewatch value, man, I wouldn't, I do not want to go through the plot again (watch it and you'll get what I mean) It is really hard to write anything without spoilers. But I think this was a really good movie, the intensity of plot was distributed really well. It has its comical sense, and also its dramatic sense; allowing the plot to flow while providing this fun undertone to everything. I overall really really recommend this.
Was this review helpful to you?