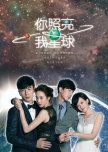 Cast is awesome and their acting was great. But the story sucked! Umm.. maybe the story and the theme was a good one, but it was poorly executed. They want the viewers to understand to appreciate the other people who have always been beside them. But this theme wasn't expressed very well. You only know that Janine and Joe have a 7 year relationship, but you don't experience how deep and strong their relationship is. You can't really feel that Janine and Joe actually love or even loved each other. This makes the drama very boring! Because the audience don't have any feelings for the characters. You can't really feel the sadness that Janine was expressing because you don't even understand why she is so sadness, because you don't even l know how much she loves Joe. It just feels like they like or liked each other. There isn't a strong connection or love at all.
Was this review helpful to you?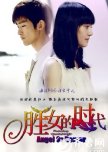 The actors and music in this drama are great, but the story has too many flaws. I liked the plot but there are just too many things that does not make sense in the story. A lot of scenarios in the drama are very obviously suspicious, but the characters don't even realize that there's anything fishy. It just makes you wonder how stupid the characters in this drama are. Also, a lot of the details about the main character are nearly scientifically impossible. I would think that any university high student can realize those suspicious details, but yet the characters in the drama did not. I just feel that the screenwriters did a very poor job researching, too many things in the drama just doesn't make sense.
Also, this drama has way too many flashbacks! You need flashbacks in dramas, but this drama just has way too many of the same flashbacks over and over again.
The only reason I continued to finish this drama was because of Zhang Han.
Was this review helpful to you?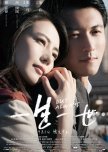 Heart-throbbing and wonderful movie! I love the song they chose as well.
Was this review helpful to you?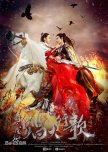 The story is good, but the acting in this drama is terrible! Especially the main female lead, Yu Ting Er. I don't think I've since worst acting than her's in any drama I've watched. I cannot stand her acting at all! The only reason I watched the whole drama is because I really like this series and this type of drama. However, the story line of this drama has nothing to do with the previous series. So, if you don't have a strong attachment to this series, I'd say just skip this drama. It's really not worth it to waste time on Yu Ting Er's acting even if it's a good story.
Was this review helpful to you?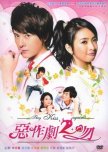 Hated this drama! Ariel was terrible! I mean she was stupid in It Started With a Kiss but in They Kiss Again she goes even beyond that. She acts so stupid that it just becomes annoying. In this drama she acted so dumb that it was so obvious that she was acting. The only point for watching this would be to watch Joe I guess.
Was this review helpful to you?