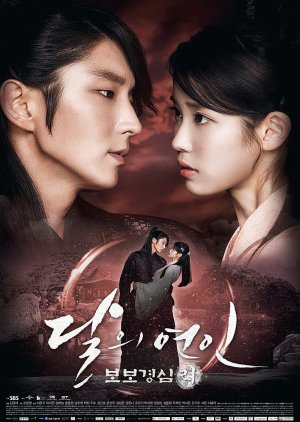 If you have watched the original Chinese drama of Scarlet Heart and have loved it, you would be a bit unsatisfied watching the Korean version.

Although I was hesitant to watch the Chinese drama since I was not used to the language and (honestly) the baldness of the male charactersㅋㅋㅋ, but Chinese version of Scarlet Heart indeed made me change my views of Chinese drama. Indeed it was a drama with great story with skilled actors. The language that I thought was hard to adjust was so smooth, and that's how much I was moved with Scarlet Heart.

When I heard that they are making a Korean version of the drama, of course I would be so excited to hear one of my favorite drama being made in Korea, and the main role would be IU! Sadly, the drama was not able to beat the original like many others.

I don't think IU's acting was bad. She did well despite this being her first fantasy historical drama. The funny and cute scenes were adorable to watch, but to see the romance scene between the second and first male leads with the main girl and other serious scenes in the Korean version did not really move my heart. It's just the story of the original and the actors/actress was really good in the Chinese drama that it was a bit hard for me to watch. In my opinion, Chinese drama emotions are hard to copy, so it's hard to exact the same emotion or make it better (it's a bit hard to explain).

Overall, I would say with the cute scenes of IU and other actors/actress the Korean version would be rated as fair. Also, if you haven't watched the Chinese version, I think some will enjoy watching a fantasy drama version like this :)
Was this review helpful to you?