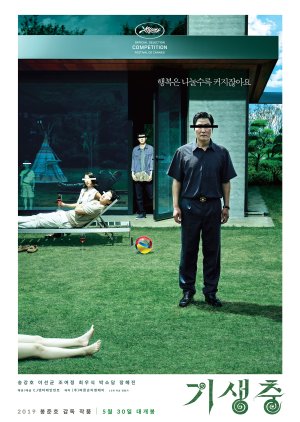 Parasite depicts the perpetual social stratification persistent in every society. The director Bong Joon Ho is best known because of his droll representation of deep rooted societal issues. It was entertaining with a phlegmatic touch which while watching would not deviate the viewers' attention to only the subject matter. Rather it was made in such a way that through an enjoyable ludicrous lens, they would focus on the issue unequivocally. No matter how accepting the rich might seem to the poor class; nevertheless, in reality, there is always the rich exudes conceitedness and the poor exudes resentment of possessing less.

The dissension between bourgeois and proletariat were presented with two families where obviously one belongs to the privileged class whereas another from the lower middle class. Fate turned up in a way where both families come in contact with each other through adopting shoddy method by the latter. Eventually the temporary elation transformed into repugnant misfortunes costing both the families' life of a loved one though there was no pernicious intention whatsoever from the beginning.

Basically to my perception, the writer wanted to elicit that accepting one's socio-economic condition is the best way rather than being wafted by greed. Precipitous actions would always bring-forth debacle. As the very name suggests itself "parasite", this social parasite had existed, existing and will exist but instead of indignation it is ideal to work consistently and persistently towards changing one's situation.

All in all it is a fantastic movie. No wonder it already secured a reputable international award. The casts had all shown remarkable performances, alongside smart writing and direction. Everyone interested in movies in general should watch it because I have personally never seen such an unusual portrayal of a typical subject matter.

Was this review helpful to you?