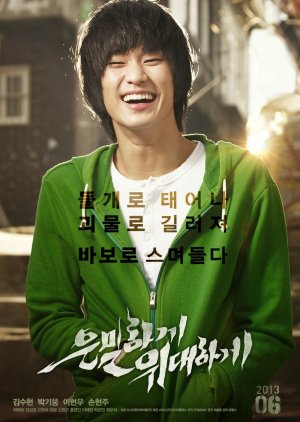 This review may contain spoilers
******DO NO READ IF YOU HAVEN'T SEEN THIS MOVIE. MILD SPOILERS AHEAD.****** I actually loved this movie for many of the reasons I've seen others criticize it. It is not a static movie. The tone, the atmosphere, and even the genre changes very quickly. I personally get very bored with most movies today because the moment it pops up, you can tell what the ending will be. Cliches upon cliches have been piling up in the movie industry lately. But this movie took an amazing risk by challenging that. It took what would have been yet another light hearted comedy and made you smile and feel good about the characters, and then twisted the situation. (Which is actually realistic. Imagine being a sleeper agent, getting used to being in a certain situation, living as normally as you can, and then your whole world is turned upside down with one order.) I liked that not every decision was spelled out. It felt more real that way. Instead, it makes the audience think, it makes them put themselves in the characters' positions. And damn did I cry, because I never dreamed it would end the way it did. And that is what I call a good movie.
Was this review helpful to you?