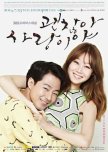 I can't believe how much I love this drama...
The characters feel like real people that actually have impacts on everyone around them. This is awesome because many times writers of dramas tend to forget characters that aren't in the main couple/triangle. I love that this drama shows actions and reactions of so many people, all while being able to keep the viewers absolutely in love with the main characters. No one felt overshadowed or forgotten, and you can feel how everyone involved really cared about telling this story.
The cast is filled with some of my favorite actors of all time, so of course the acting is superb. The mark of a great actor is that you completely forget that they aren't their characters while onscreen, and the entire cast pulls this off perfectly.
As for the OST...probably the best I've ever heard. This is the first time I've purchased music from an OST, and I bought not one, but two songs from this drama. One particular song is used to drive the plot further emotionally, and in the two biggest scenes it's used, it works perfectly to really capture the viewers' entire being into that scene. Those scenes hurt so much, yet I found myself watching them over and over because of how heartbreaking they were and beautifully they were put together.
I already want to watch it again, and I've just finished! This has definitely become one of my favorite shows (not just kdramas!) of all time.
Was this review helpful to you?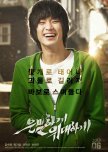 This review may contain spoilers
******DO NO READ IF YOU HAVEN'T SEEN THIS MOVIE. MILD SPOILERS AHEAD.******
I actually loved this movie for many of the reasons I've seen others criticize it. It is not a static movie. The tone, the atmosphere, and even the genre changes very quickly. I personally get very bored with most movies today because the moment it pops up, you can tell what the ending will be. Cliches upon cliches have been piling up in the movie industry lately. But this movie took an amazing risk by challenging that. It took what would have been yet another light hearted comedy and made you smile and feel good about the characters, and then twisted the situation. (Which is actually realistic. Imagine being a sleeper agent, getting used to being in a certain situation, living as normally as you can, and then your whole world is turned upside down with one order.) I liked that not every decision was spelled out. It felt more real that way. Instead, it makes the audience think, it makes them put themselves in the characters' positions. And damn did I cry, because I never dreamed it would end the way it did. And that is what I call a good movie.
Was this review helpful to you?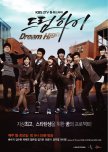 Ah, Dream High. My introduction to Kpop (and to Kim Soo Hyun). The greatest thing about this show is the character development. It is absolutely amazing how much the characters grow in only 16 episodes (bearing in mind the time skips). I found myself loving them all (especially Song Sam Dong and Kim Pil Suk. Those two are my favorite characters!) This is a must-watch for Kdrama beginners, and is definitely an easy re-watch. It keeps you guessing who "K" is until the end. Love it!
Was this review helpful to you?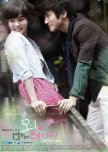 I just finished my rewatch of this drama, and I'm reminded why I loved it so much! Truthfully, I don't consider this a straightforward romantic drama, because the romantic storyline is much more subtle than most dramas. This drama focuses more on character building and development, of how they grow into people who could come together and be together, rather than romance being in the mix early on and seeing obstacles keeping them apart the rest of the series. This is overall a light-hearted drama that starts out okay but gains strength as it goes, is one of my favorites, and certainly worth a rewatch!
Was this review helpful to you?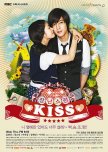 This drama leaves a bad taste in my mouth. I had really high hopes for it, because I had heard so many good things about it, but wow. The female lead was just...wow. Absolutely disappointing. A lot of dramas have female leads who depend on the male a bit too much for my taste, but this one takes the cake. Her dream is to follow this guy around. That's it. She is whiney and weak and clingy and just...unable to function without the approval of a guy who throughout the entire series (even after they get together) treats her like crap. And what the heck, Kim Hyun-Joong? I know he can act better than that, but he has exactly one facial expression the whole series. Extremely disappointing.
Was this review helpful to you?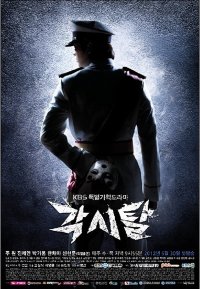 This may be a longer drama, but it is definitely worth the watch! It has action, drama, romance. It works on every level. It shows how war can change people and decisions, and how someone who seems to be beyond saving can rise to be a symbol of hope. It deals with overcoming loss and trauma, and made me really feel for the main characters. It's also a period piece that is set in a time in Korea's history that doesn't get much attention in other dramas.
Though I always love Park Ki Woong, I have to say he is definitely a standout in this series. He can make an audience question whether they want his character to have a happy ending or a terrible death.
The only reason I didn't rank this drama as a 10 is because since it is so long, I will be less likely to rewatch it, but this is an amazing series that you won't regret watching!
Was this review helpful to you?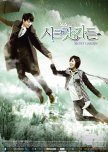 I love Secret Garden. Absolutely LOVE it. This is the first drama that I rewatched. When someone asks me what dramas they should start with to get into Kdramas, Secret Garden is the first thing out of my mouth.
The characters are wonderfully different in a perfect I can't stand you/can't stop thinking about you mix that leaves me giggling like an idiot from the moment they meet. Watching them play each other is hilarious, especially seeing how terrible they are at it.
The two main actors, Hyun Bin and Ha Ji Won have instantaneous chemistry that lasts throughout the series, and they play off each other so well.
I love Gil Ra Im's balance of strength and meekness that makes her one of my favorite complex characters in any drama. And don't get me started on the hilariousness of Kim Joo Won's "Kim Soo Han Moo" chant that he has to take his mind off of Ra Im. By the end of the drama, you'll find yourself trying to learn the whole thing!
Was this review helpful to you?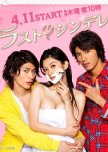 Typical story, but I fell in love with the characters.
For a while, I genuinely couldn't decide who I wanted her to be with.
Then I has no idea who she would ultimately choose.
This is my first Jdrama, after a long history with Kdramas, and I have to say, I'm really pleased with this one! I was really happy with the outcome, and I still loved every character in the end. I can definitely see myself watching this one again!
Was this review helpful to you?