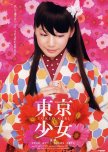 This review may contain spoilers
I've never written a review for anything before, nor, am i very good at writing them, but, i just had to say something about this movie...
This movie, was beautiful, it brought me to tears. It's a bittersweet love story about a girl, in 2008, who drops her cell phone during an earthquake, and a boy from 1912 finds it. They are able to talk on the phone, and start to have feelings for each other.
There was this one scene in particular, that really moved me, and not to give away any spoilers, i will call it "the gift from Erizen and the old lady/little girl scene" when you watch the movie, you will understand. It was beautiful, and very touching. I've re-watched that scene a few times, and it still makes me tear up...
I'm going to end my review by saying that you should definitely watch this movie, you will not regret it.
Was this review helpful to you?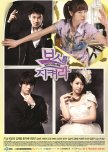 This show was really really fun and enjoyable!!! Almost every episode made me laugh. The comedy in this is great, and while there are some serious moments, it's not one of those shows that have TOO much drama. Also, this is probably the first drama I've seen that I absolutely loved all the characters!!! They were all amazing, and funny, and loveable (even the not so "bad" guys) I especially loved seeing a tough stand-up-for-myself kind of lead girl. The character development is phenomenal, even most of the minor characters grew as the story progressed. The ending was very well done, and not rushed, I loved how every character got their happy ending. The music was quirky, and fun, and fit perfectly with their perspective scenes. I can't say enough good things about this show. If you're still wondering whether or not to watch this, take my word on this, and WATCH IT!!!! You definitely will not regret it!!!!!!
Was this review helpful to you?