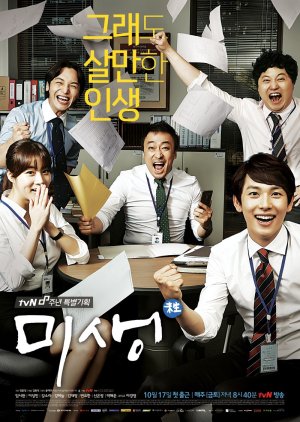 I enjoyed this drama so much, I feel like I have grown as a human, along with Jang Geu Rae, Han Seok Yul, An Yeong Yi and Jang Baek Ki. I think anyone would be able to relate to the hardships, successes and the hard work they all put in to achive it.

Misaeng is, and always will bring me hope and comfort. It's a reflection of society and a key to how to orientate it, all in one. A lesson for life and all in it. I think I will always turn to it when I seek comfort and motivation.

This is a masterpiece in evey aspect!
Was this review helpful to you?