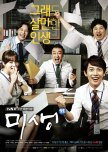 I enjoyed this drama so much, I feel like I have grown as a human, along with Jang Geu Rae, Han Seok Yul, An Yeong Yi and Jang Baek Ki. I think anyone would be able to relate to the hardships, successes and the hard work they all put in to achive it.
Misaeng is, and always will bring me hope and comfort. It's a reflection of society and a key to how to orientate it, all in one. A lesson for life and all in it. I think I will always turn to it when I seek comfort and motivation.
This is a masterpiece in evey aspect!
Was this review helpful to you?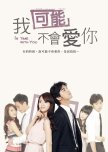 I really enjoy this kind of drama, the slice of life were you get to follow the characters as they grow and get older.
The interaction between the characters felt very realistic, which I often find as a rarity.
The acting was overall great, were I think Ariel Lin was the one shining the brightest. She seem to have a special ability to bring out the best of her co-actors, making us believe their dialouges and feelings.
The trope of childhoodfriends turning lovers is one I always appreciate. In this case I think they succeeded greatly, with both casting and plot. I was rooting for them from the very first episode!
I'm sure this is one I will rewatch in the future.
Was this review helpful to you?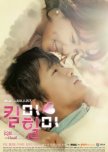 To be completely honest, I think Ji Seungs acting is enough reason to watch this drama. How he managed to portray his different personalities while making them all believable...his performance was outstanding!
As for Hwang Jeong Ums acting, I did think she was annoying at first. Gladly she kinda grew on me the more I got into the drama and, I don't know, it seemed like she really meant what she said.
As I couldn't get this drama out of my head during the days and to then rush home to watch some more episodes, I think it is pretty solid to say that I really enjoyed it.
The plot was interesting enough to keep me entertained, it was well paced all the way through.
Was this review helpful to you?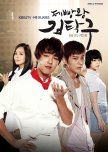 Now that I have finished this drama I can't believe it was 30 episodes, it didn't feel that long at all, every episode was needed.
While watching this, it was very prominent that the drama industry has developed alot in these past years since Baker King was on air.
Baker King definitely has the old time feel to it with focus on the dramatic parts since that is what the plot relys on.
It is safe to say that I really enjoyed it since I have been stuck infront of my computer. The acting was mostly good except some overacting which actually made laugh haha
The characters was well fleshed out and felt very real, they all had their own story and character development.
A big plus was the ost, so good!
Was this review helpful to you?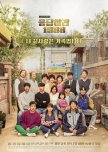 It is safe to say that I never have been so emotionally invested in a drama like this before, ever.
I have been embaressed and hurt along with Duk Seon, Jung Hwan, Dong Ryonh and all the others. I have laughed and felt anxious, well, felt every kind of emotion that is available really.
I never would have thought that Reply 1988 would triumph over 1994 or even 1997 but yes, yes it did. By far.
This is the first drama I had to rewatch while it was still ongoing just to sooth my abstinence.
And I also got to experience what its like to suffer from secondlead syndrom for the very first time, and to the extrem at that. I cried along with the confession and capitulation. I felt like the conduit for the feelings he wouldn't and couldn't show to protect both his pride and friendship.
It has been a journey, a journey I will gladly take again and again (when I have gathered my strength).
Was this review helpful to you?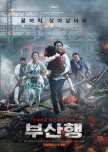 This is by far the best zombie movie I have ever seen.
It's not hard to compare this movie to other zombie movies and fast notice the differences which makes this one stand out.
Location: most of the movie takes place on a train. The space is small and limited, which adds to the characters difficulties to adapt and survive.
Great characters: what I think is unusual in this genre is character development and a variety of fleshed out characters that makes sense. This is usually where I think most movies are lacking. I even cried watching this. Twice.
The special effects were great too.
Definitely a must watch in this genre.
Was this review helpful to you?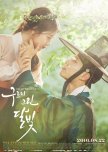 I have been meaning to write a comment ever since I finished this drama. I was really excited to watch this one and was anticipating a drama that would bring something different and new to the table.
It got of to a really good start, it was interesting to follow Ra Ons daily struggles and her interactions with the prince.
Since this drama, Park Bo Geum has really grown in my eyes, his acting was great. Sadly, I cannot say the same thing about Kim Yu Jeong. Maybe it's due to her young age but, especially in the latter part of the drama, I found her acting a bit stiff.
I think the ending left us with some loose ends, for example;
what happened to Cha Tae Hyeon and that lady that was seen in the first episode? The way it was portrayed made me think it was something major plotwise. That part has left me very confused since there doesn't seem to come a sequel.
Was this review helpful to you?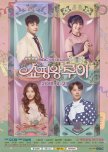 Sadly this drama didn't continue it's lightweight feeling through out the whole drama. Instead, it took the same path as many dramas do nowadays. Maybe I'm to harsh in my conclusions but I was hoping that it would stand out in this genre, sadly, it did not.
I got bored in the second part of the drama since it didn't live up to my expectations. It's a shame, I do think it got potential.
Most of the characters were cute and I liked Bok Shil's and Luis's relationship. Though I have to say that their kisses were awkward, like, always. I felt like they were selfconsious and made it so obvious that they were on a set, surrounded by the productionteam...
A minor plothole that irritated me was in a recordning from the mid 90's. In the video it was very noticable that the recording wasn't from 96, they looked way modern. I know this is something not many high producing networks are very particular about but it takes away from the quality.
All in all, it was cute but nothing more.
Was this review helpful to you?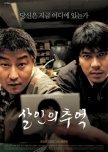 I first came in contact with this story through the drama Signal (2016). That peaked my interest into seeing a movie dedicated to this case specifically.
Eventhough I already knew the outcome of this story, I still found this movie very interesting.
The cinematography was great, likewise with the acting.
I have heard that some consider the pacing a bit slow, but to me the story developed at a rather pleasent and natural pace.
I would highly recommend this movie to those who enjoy crime/true crime and movies with older settings, as this was set in 1986.
Was this review helpful to you?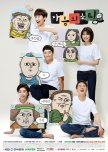 This show is definitely one of the best ones I have ever seen, and I added it to my favorites before I even finished it, which says alot.
I have never laughed as much, and so heartly at that, to any show before. The humor is spot on, quirky and dorky, just to my liking.
The characters complement both eachother and the plot in a very easy and natural way that makes this so easy watch.
Eventhough it's a simple story there are alot of random events which adds to both the characters and makes no sense at all at the same time.
Lee Kwang Soo has been one of my favorites for a long time and I am so happy to see him in a mainrole. He has great potential for a wide varity of roles and shows some of those sides here, particularly his sense of humor and timing.
I will definitely rewatch it again soon.
Was this review helpful to you?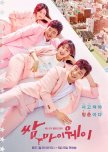 I started of watching this drama, not having read anything about it, thinking it would be the typical romcom KBS-style. I was SO wrong! I bingewatched the whole thing, enjoying every moment of it. The chemistry between the actors were so good and the relashionships developed and evolved naturally, without the typical over dramatic elements such as overprotecting moms and great family disputes.
It's nice to follow the ordinary life of ordinary people for once. Sure, it was naive at times, but I really enjoyed it eitherwa.
I will definitely rewatch this in the future.
Was this review helpful to you?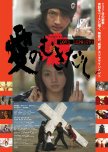 I absolutely love this film! Sure, it was vulguar and perverted most of the time but it also contained a certain depth that I think is rarely seen in films. I'm sure the length of the movie added to that but concidering the ending I think it actually could have been a bit longer. The acting was brilliant, and though the plot was sprawling in all kinds of directions, it never got messy.
The music, escpecially the songs by Yura Yura Teikoku, added to the whole ambiance; quirky, messy and absolutly fantastic.
Was this review helpful to you?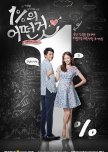 The plot is as cliché as it's predictable but it fellt like a light breeze compared to some of the other dramas. The plot was nothing special, for me it was the main couple who made this drama to what it is.
The main couple had great chemistry and I really really liked Kim Da Hyun as a character. She was very real and down to earth and most of the time reacted and gave the exact replys as I hoped she would give. She was straightforward and confident in some areas and insecure in others, just like people are. Lee Jae In was a character with many flaws, but he had a charm which I think could melt anyones heart, I know mine did anyway haha
I could go on and on about the lovable, and not so lovable, characters of this drama.
It's sad how rare it is with female friendships that reflects how female relashionships looks like in real life, but the one Kim Da Hyun had with Im Do Yun definitely is one of the few. It was refreshing to watch.
To prevent the risk of spoiling I will stop here. I have really enjoyed this drama, I was practically obsessed. I am positive I will go back to this drama many times, it's definitely one to rewatch.
Was this review helpful to you?