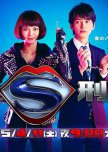 doS Deka
6 people found this review helpful
This is my first review so I hope I'm doing this right
My like for detective dramas stems mostly from the characters' personalities. With so many detective dramas, many cases get repetitive so for me the highlight of these dramas is the team of detectives/policemen etc. I watched doS Deka right after Deka Wanko for Tabe Mikako and at first I just wasn't feeling it. It had its moments where I laughed but other than Maya I found her team to be bland like stale bread plus Okura's acting was corny. I was on the verge of dropping it at first but eventually I stuck around until the end and I'm glad I did. I enjoyed Maya's character like her antics with the superglue stuff and "Fighto" and I especially liked how they developed the relationship between Maya and her chief when Maya started to rub off on her.
All in all, other than Maya this team was more forgettable than some other similar dramas, although I did warm up to them in the end, especially in the last episode; at least none of them were some douchebags that I wanted to punch which is always a plus. I just wished they were more fleshed out. Usually these types of characters each have an episode where they get to shine but not in this one.
The acting was so-so. I like Tabe Mikako and I think she suits these types of quirky roles but some of the other cast's acting was questionable. I never watched Okura in anything before so I don't know if he's acted like that on purpose for his character or if it's standard for him. The others didn't really stand out. The heavy metal-ish music was a good touch (at least for me)
Was this review helpful to you?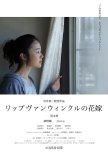 This review is based on the 3h director's cut.
Shunji Iwai has a way of making me think about his works for long after I watched them. The lack of objective perspective that would reveal the true version of events, and abrupt cut of scenes always leaves room for interpretation. A melancholy portrayal of themes such as loneliness, companionship, conformity, outward appearances, all in the age of social media.
The performances were excellent. A wallflower who conforms to what others want, Nanami is the type of character I usually like to hate on but thanks to the depth given by Iwai and Kuroki Haru's portrayal she was endearing. Cocco's Mashiro is the opposite of Nanami. She is vivacious, a bit of an airheaded and flighty person on the surface but is actually introspective and carries a lot of pain. Ayano Go, a chameleon actor plays a chameleon character who changes his appearance to fit a situation. We know the least about him but he is the one who moves the story forward.
The story might get confusing at times but the puzzles eventually start falling into place. It is mostly character focused. Most of the questions left unanswered revolve around Amuro and his motives behind literally every action he takes. Is he a stone cold bastard, savvy businessman, charitable prince, human-chess enthusiast? all of the above?
The music wasn't epic but it complimented the film nicely with the classical pieces. I tend to re watch films that I like although I have seconds thoughts about films that are long. But I didn't check the time at all during the 3h and this one is compelling me to give it another go sometime in the future.
Was this review helpful to you?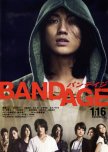 Bandage
0 people found this review helpful
For the longest time I avoided this movie because Jin just rubs me the wrong way (and it has nothing to do with kattun) but I eventually gave in for Shunji Iwai who produced and wrote it. I actually liked it more than I thought I would considering I saw a lot of negative opinions about the characters (especially the girl) and the ending. Like someone else said this movie is like a more mature version of Beck. The characters are not fully likeable but they feel more real and the story feels more authentic. They get moody, selfish, jealous, insecure, undeceive, immature, and abuse alcohol.
The volatile, kind of onesided, relationship between Natsu and Asako is portrayed quite well even if they were frustrating. It is not some fluffy story of 'tru luv'. At that point in their life they were pretty incompatible and Asako explained it well during their conversation towards the end.
The band members aren't some bffs with a dream, they get into conflicts - some petty, some serious. The focus isn't just on the band members as musicians and their inner drama but on the business side of the music industry in the early 90s and its pitfalls. Is fame worth the price of artistic integrity?
The acting is strong even with Jin there. At first I was like 'why was he even cast, he can't sing or act' but looking at Natsu's character I understood why Jin worked. Even if this is the only type of role he knows how to act, it was a fit here. Perhaps he was playing himself and that's why it worked JK :)
I liked the music very much here. I would have liked it more if Jin was a better singer but the songs were catchy, I even downloaded them (I liked the song by Happies the most). Lands is one of two fictional bands to ever top the music charts in Japan.
Was this review helpful to you?