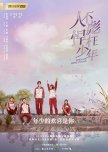 This review may contain spoilers
Some would said that this drama have 'A love so beautiful' vibe and i do agree with it at first. But this drama have its own charm where it talks about memories and conflicts that we usually faced at the age of 18, and this is why the title's name is 'When We Were Young'.
This drama didn't really solely focus on love story. From this drama, you can see a lot of interesting situation among the main characters and their friends. It even focused on the side character's problem and that is what i really like because it doesn't show you about the main characters only.
Every characters in this drama have their own uniqueness. At first i thought Li Yu was soo mature but yet, at 18 years old, you can still become someone childish. During our teenager years, things like this will make us grow and learn about life. I looove how they have been reminding each other to appreciate everything that they have around us. For example, Hua Biao only have his grandmother in this world but he choose to be positive so that he can enjoy his life without complaining.
The ending is an open ending, but its not that bad for me. Its worth watching because the content in this drama is really good. Just give a try and you wont regret watching this drama! In every episode they will put some quotes that talks about our youth and i really like it. It reminds me of my old days with my friends. School year are one of the best year when you have supportive friends around you rightt! (hehe)
Anyway, have fun watching! Im sure im gonna repeat this drama again soon because i kinda like the storyline. And i cant resist how cute Hua Biao and Yang Xi when both of them are together :x and i kinda like Huang Deng Deng's characterr!
Was this review helpful to you?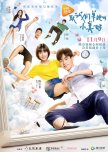 For me, school type of drama is a good drama to watch especially whenever i wanna feel lik im currently dating someone LOLLL!!!
But this drama is more than beyond cute?!?!!!!! Actually ive watched the first episode while the show was airing few months ago but i got super annoyed with the girl, XX. Hehe. My first impression on her was 'SHES SO EASY OH MY GOD HOW CAN SHE BE SO HONEST TO HER CRUSH AND EVEN FOLLOWED HIM EVERYWHERE AND CLEARLY TOLD HIM THT SHE LIKES HIM??'
Yes, on the first episode she already told or showed to him that she liked him soossosoosooooo much! Then I skipped this drama (i kinda regret it but glad tht i came back to watch it!!)
Surprisingly, after u watch the second episode, you won't feel annoyed at her anymore. She is being honest with her own feelings and i find it rly cute and i think i keep reassure myself to keep watching this drama bcs on the first episode the guy, JC shows that he actually have some interest (?) to know that girl? Hehe its rly cute :c
JC is a smart person but i think he doesn't talk much or show his emotion to other ppl like how we do bcs he grow up on his own since he was... around.. um maybe 7/8/9 y/o? His ego level is no joke lol (i got so mad at him whenever he hurted XX but UGHH XX always forgive him ksdkakd)
XX is so clingy, but i think she can become 200% MOREEE clingy with JC sometimes i stopped the drama bcs i cant stand the sweetness i feel like i am sooo single lmao. But yeah. One thing that ive noticed that she never be that clingy to BS. Talking about BS, man. He is so boyfriend type of person who could give a girl tht she love,, literally everything.
This drama is really cute, its cute to see that a cold person (he is not that cold but hm.. can i put him as a tsundere?) can be with a clingy and cute person like her. Maybe its true that on the last episode, JC said that no one have followed him, no one could stand him whenever he said words that could hurt that person, like how XX did. XX will always find him. XX will always follow JC. She loves him that much :(
Was this review helpful to you?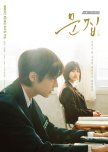 I accidentally found this drama while trying to find Kang Mina's drama and turns out that tVN also hv short drama like KBS and most of it are rly good T__T I rly like short drama especially when the story is about teenager's life. This drama is a good drama and i actually kinda hope tht both of em meet again at the end but huhuh nvm. ANDDD I really like Jaewon's acting!!! And the ost from this drama is written and sing by him and its rly good! Anyway the main actress in this drama, ive never heard of her but her acting is rly good tho! Cant wait to see her next drama and also Jaewon's next drama hehehe.
Was this review helpful to you?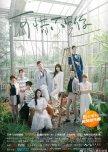 At first while watching this drama, i keep focusing on whether Ye Zi and Ze Yi will end up together or not. I really like the way they make us anticipate as they didn't really tell us why did Ze Yi left her. This drama sometimes jumps a lot from one scene to another but its not hard at all for us to understand it. Overall this drama is really beautiful, the soundtrack makes you feel something inside your heart hahaha, like the pain they are going thru, and it suits the cinematography really well.
After around episode 15, I realised that this drama is trying to make us feel the beauty of youth and how we can change in the future as we grow up, especially how we feel on something. You can see in this drama that during college they could do anything for love but as we are growing up, there's a lot of things that we need to think and work on, and love seems to be not as important as it is. That what makes us missed our youth moments. We dont have a lot of things to think of.
There's a lot of nice quotes in this drama that makes me reflect on myself. This drama is beautiful, i can see that they didn't intend to focus on the main character only. They put up some scenes about family too, where our parents are growing old and they might leave us. They put a scene abt what will we do when we know that we might leave a person that we love behind because of our disease. There's a lot of things that this drama tried to show to us, and i really love it.
In every episode i can feel the pain of it. I cant really describe it well but I truly think that this drama deserves much love!
Was this review helpful to you?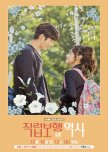 At first I didnt think much about Mina's power that she got in this drama but after this one scene where she fought with the main actor, i do understand the point of her power. She have a power where she can disappeared whenever she wanted to but can only do that twice per day.
Mina used that power to run away from anything that she doesn't like / doesn't want to involve in. At first I didn't see this. But after the main actor said that Mina always ran from her problems (oh I was kinda emo that time with him lol), it makes me understand of why did she have that power. Mina always run from a lot of things that can bother her, but I didn't see it at first bcs it looks normal to me as I am that kind of person. So I cried a bit (lol) when Mina blurted out at the main actor that she tried to fix the problem, she took a lot of courage to do that. And yes I truly understand Mina. For someone who always like to run from problems, it's not easy for them to face it. But they can change it, give them time. So I think thats what I like about this drama?
Was this review helpful to you?