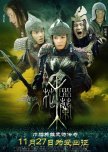 Mulan
28 people found this review helpful
This review may contain spoilers
Based more on the original poem/story of Mulan than Disney version. She does join the army in place of her father, but we see how it affects her. She deals with death and grief and fear and killing. We get the real Mulan that went to war for over a decade.
This a realistic movie, slightly dark tone because there is a lot of death, but it's the kind of movie that hurts so good. You will cry and then continue crying but you won't end up feeling depressed or sad. The story is fulfilling as we get to see Mulan grow and accept life as a soldier and the many different ways there are to be a hero. Vicki Zhou is wonderful as Mulan, and we don't spend a lot of time with the other characters, but we don't really need it. This is Mulan's story and it reflects that in the screen time given to our other characters. The music really helps finish the atmosphere.
There are parts that really got to me where I was sobbing but the situations were caused by war and so our characters have to deal with it. They act nobly and I was completely satisfied until the very end. As long as you don't question how they never notice she is a girl, you'll enjoy it.
I know I will end up watching it again. For when you feel like crying this is a great option. Hua Mulan truly transforms and even if you know how it ends you can still appreciate the sacrifices of our characters. I know the same scenes will still effect me in the same way.
A bit spoilery but not if you know the story of Mulan. The original version has her just returning home. This plot has a romance but they forced it into a bad ending. They continued on the noble character arc for Mulan where she just wants to take care of her father. Again this is the writers fault for wanting the dramatic hero, but it fits with the characters even though the other option would have been possible. So, I was a bit irritated, but for the sake of a better story it fits to have the drama, but I was annoyed because they built it up and left me hanging.
Was this review helpful to you?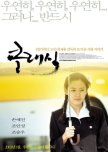 Classic
33 people found this review helpful
I expected this to be a typical teen romance movie, but it stole my heart. The story tricked me until the very end. I loved every bit of it.
You get a double story in the end with her and her mother's love story. This certainly is the perfect mix of gushy romance with coming of age.
Much MUCH better than Romeo and Juliet by far. It's more satisfying than sad at the end and worth the watch! Perfect for a girl's night. My friends dread subtitles but they had nothing to complain about when it was over.
Although, I give the music a nine because I wouldn't necessarily go out of my way to hear it.
Was this review helpful to you?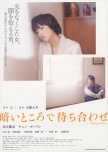 The story is slow and cautious just like our main character. You will probably find it to be predictable plot arc but it's redone in a way to make it worth the watch. We've all seen the underdog story before, but usually we don't get two underdogs. I'm a sucker for a good underdog.
The acting truly stands out because we have no filler music in the background. We hear everything that Michiru does. We have a similar sensory experience with her as we try to determine if she really does know if Akihiro is there. Tanaka and Chen are amazing as they draw us into that house. I nearly forgot I was watching a movie.
Like all mysteries the start is vague and we slowly get to piece together the ending. The tone is warm and comforting even if Akihiro is in the house with her. It's obvious he's not a threat because he goes out of his way to be invisible.
I know I would watch it again because it's a message that is uplifting and positive. All you need is one person to understand you to live well. You could say it's romance but it's mostly about acceptance.
Was this review helpful to you?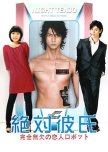 I got lucky in that this is the first drama I ever watched. It turned me into an addict. I was hooked on the manga, but that doesn't quite compare to this. The manga is good, but I think that this adaptation is better.
It's easier to understand the relationship dynamics between her and the robot. The acting is phenomenal. The plot is addictive and after you watch it you'll wish you could have a robot boyfriend.
The music is good and I've re-watched it a few times, but I have to set aside a weekend to marathon it, because it's hard to stop watching. I know that there are remakes coming out this year, but I'll be surprised if they can hold up to this standard.
Like I said, it got me hooked, which is probably the best recommendation I can give if you haven't seen it. This is a great first drama because it's not too serious and it's filled with heart.
Was this review helpful to you?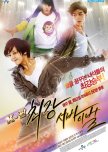 I think this will turn out better or as good as Dream High or You're Beautiful. It mixes them together and is more realistic in terms of why she is pretending to be a guy (because the rules never said a girl couldn't try out) and our male lead is already openly showing affection to her even if she hasn't noticed it yet.
A typical gender bender with a girl dressing as a boy. Confusion ensues as our male lead doesn't know if he might be gay. Only this time most of our characters are underdogs. There is a great feel as they all try to prove themselves. This set-up has a few people that already know she is female which means she has help. Although not much is done to disguise her being a girl, basically she uses the men's bathroom now.
This is definitely a romantic comedy. There are a lot of gags one whole plot arc revolves around vomit. Certainly our male lead is a brooding misunderstood work-a-holic but he is already melting. This is not an angsty drama but seems like there will be decent conflict because we have complex characters even the minor ones.
The music is excellent so far. There was an amazing remix of Beethoven into hip hop. The songs are catchy and we get to see all of our minor leads sing at least a little bit.
There is the typical ex-gf spoiled girl character, but each story needs a villain. She is clinging onto the male lead pathetically. Our other villain is a director that tries to stop M2Junior, but so far she seems Lawful Evil.
I was considering this show average in terms of plot, but the last episode one moment won me over. They fight and she leaves. Only to learn immediately after outside she was wrong. And she actually went back right away to apologize unlike typical k-drama where they both silently brood and we have dramatic montages. Writer is NOT dragging out the drama which is good, because this is a feel-good which means it has rewatch potential if it sticks with it. The writing is staying tight seems like most new conflicts/issues are resolved in two episode arc. There have been hints that she will reveal she is a girl soon rather than at the end which would make this a much needed update on the gender bender if the angst comes before the end.
Was this review helpful to you?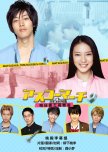 I'm a sucker for an underdog. The story focuses half on her fitting in and half on her love life.
The character building was wonderful as she realizes that she wants to be true to herself and be a female laborer. Her being at a nearly all male school adds the laughs, but it's more heartwarming than anything else. While this hit a sweet spot with me because I miss the days that I spent in machine shops building robots, there wasn't much technical info to absorb.
Was this review helpful to you?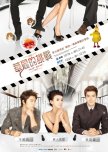 As a fan of Skip Beat up to date on the manga and having watched the anime adaptation. I can honestly say this holds true to the original.
This is a major plus. The underdog plot version where you find yourself rooting with her to kick ass and vanquish her enemies. Basic heartwarming fluff, you probably won't think much afterwards but you will have laughed until your face hurts.
You can watch it for the romance because of the gorgeous men, but don't expect too much because Kyoko is like Sunako from Yamato Nadeshiko Shichi Henge. She actually says things like "bright" and doubts Ren's every move.
The comedy is over the top most of the time with the chicken suit and her mini-Kyoko spirits threatening the other characters and the eccentric director (favorite scene is the 2-person camel suit and he was riding it!! which has no affect on the plot but just because they can), but I dare you to not crack a smile at it. Although, they seem to have made Yashiro (Ren's Manager) into a side-character which is a loss because he is the one decipher what Ren is thinking and forces him and Kyoko to do something about it. I miss his knowing smirk. :(
The drama adaptation is almost the same as the anime. Which leads me to rank it slightly less, because the manga is still unfinished so it'll be hard to end it unless they alter the story which would ruin it a bit since our love interests are all emotionally stunted.
The actors are doing a good job considering SiWon and DongHae are doing it in another language and dubbed. Ivy can seem a bit much but that's what Kyoko is meant to be.
The music is catchy performed by SuJu. It fits with the lightheartedness of the comedy.
Honestly, I fell in love first with the opening sequence, the drama is really well shot. They got all of the details perfect considering the original setting is Japan.
I'll probably end up re-watching this because the story is just so entertaining.
Was this review helpful to you?