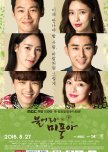 Not recommended so hard...
Typically another indian drama where they had to fight in house or over money.
The stupidity level of this drama is too damn high that i regret watching this.
Even if a little good has to happen in drama they will make it so stupid that all will go over again and again... better waste your time on something else rather than this.
Thanks (no hate).
Was this review helpful to you?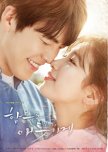 From first episode to last its full of feelings...
I don't know why it has so less rating, but from my personal point of view it was all good..
Just the ending was kinda short like nothing surprising... Could have been better..
But other than that it is one hell of a drama which will make you smile and cry over and over again :)
P.S: The Story was kinda different than other stories, so worth it.
Was this review helpful to you?