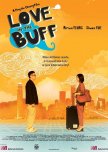 This review may contain spoilers
As the chemisty between the leads is the important thing that leads the movie forward, the parts where they are seen together were not as enjoyable. However, we get to see their own lives, in a realistic view. The second part of the movie is better in my opinion. Also I did not know Yang Mi were in this film, she must be in the beginning of her career. I don't know why but her (and the second male lead's) scenes were a lot dramatic than the rest of the movie and for this reason I gave a lower rating for story and rewatch values. Knowing Jimmy and Cherie from the first movie, their choices were a bit unexpected for me. They both are fun and easy going people but their plot went a bit dramatical in this movie. However the plot evolves and the comedy in the romantic comedy comes alive in the second part. The references were really good too.
(Not really a spoiler) Finally, my favorite scene is when Jimmy acts really childish and then mumbles something to Cherie in the middle of the movie, that scene feels so real and natural, it was the peak point for me. It shows both leads can act. Anyway, I recommend this trilogy as a whole.
Was this review helpful to you?
My first Hong Kong movie and wow... what have I been missing? The storyline is not extraordinary, I mean it is a romantic comedy but the narrative is great and the jokes... It is not very common to see this kind of humour in Asian dramas, this movie was gold in that aspect. Songs were beautiful and they fit well to the movie. Shawn Yue was really charming as Jimmy and the relationship between him and Cherie developed naturally and at the same time it was really fun to watch. Side characters do not have much role here but the plot did not lack their presence as Jimmy and Cherie take all your attention through the 2 hours that goes quickly.
Was this review helpful to you?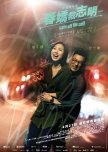 This trilogy is really good! I seem to have obsessed with these movies, I watched all of them in a few days and now I watch some scenes again and again. I really did not expect these to be that cool. Shawn Yue and Miriam Yeung are funny and cool as they were in the first two movies. In this movie, the script focuses on relationship problems more while the jokes gets a bit more 'dirty'. I find Chinese humour a bit odd and Hong Kong cinema has not proved me wrong yet.
Why I liked this movie, becuase the storyline and the jokes are well written. Maybe this one can't top Love in a Puff but still... Also you get to learn about pop culture in Hong Kong too. (The songs were catchy.)
If you are not into movies that are kind of a drag, which have mostly drama in it, this movie together with the Love in a Puff and Love in the Buff is for you.
Was this review helpful to you?