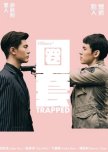 I am a huge fan of the HIStory series, before watching this season, my favorite season was Crossing the line. I thought nothing could surpass my love for Crossing the line, but Trapped changed my mind. I still love Crossing the line, but Trapped is just very organic and new. It brings it Crime and Comedy all in one. The characters are very loving, I didn't think they would have great chemistry but they really do. It is very enjoyable and most episodes keep you at the edge of your seat. The theme song is super catchy and sounds very fitted for the story. The side couple is very adorable, they can be cheesy at times though. Each character brings something different that makes you irresistibly like them.
Was this review helpful to you?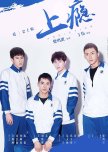 The title of this series is very significant because it seriously pulls you in and will leave you wanted more. I am someone who enjoys watching bl series; however, I see more Thai BL since there's a variety of shows to select from. Even though I like Thai Bl, nothing can compare to Chinese Bl dramas. I don't know if I had gotten used to the angst but I loved them most of the time. Most Chinese Bl end with a sad ending but somehow refreshing, because it is more realistic than what a Thai series can offer. Most Thai series I feel are rushed or have similar endings and conflicts. What I love about this series are : characters and storyline - they are developed thoroughly. The chemistry is immensely cultivating. I really love this series, I rewatch it whenever I can.
Was this review helpful to you?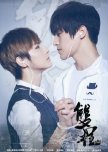 This review may contain spoilers
The first movie of this series is very cute and cheesy, though, this movie is incredibly dark. I loved the transition of this, but it is a bit confusing as many questions were left unanswered. The character development was rushed. For example, Lu Feng suddenly goes from sweet and loving to a dominant and low-temper person. The plot line did became more interesting and original than the first one. I really wish there would've been a third film to explain some confusing parts of this film *sighs* This movie has a lot of angst than fluff. The ending is probably the most upsetting part of this movie. so many people dislike it, but I actually have mixed feelings. It's no surprise it is a sad ending due to being a Chinese film, but I sort I liked it, it's more up to debate at how you want to see the ending and I love that. In my imagination, they both die together which ended their suffering.
Was this review helpful to you?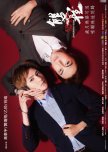 When I first saw this movie, I did not know anything about. After it was done, I loved it ! The acting of the actors was great, they had an awesome chemistry. I seriously only made this account to give a review about this movie. I have rewatched this movie so many times because it's captivating, you won't get bored watching it. The plot line is a bit typical but Xiao does a great job portraying the emotions someone must feel facing homophobia. The story is carry too fast though, it should've been slowed . If you want to see fluff with a bit of angst see this movie, the sequel is something completely different from this one, it went to whole other direction I did not see coming. The soundtrack is amazing, it is one of the reason why i loved this movie.
Was this review helpful to you?