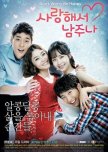 if you are looking for fast-paced, lots-of-things-happening-in-the-episode kind of drama, then this is not for you.
in my humble opinion, the beauty of this drama lies in its quiet storytelling. the dynamics of dysfunctional families and how they were able to resolve their conflicts were all told through honest, thorough conversations and quiet moments. no meanies or baddies here to mess up the lives of our families but just families in conflict within and by themselves.
compared to a lot of the family dramas that i've seen, this is by far very well-written and portrayed with aplomb especially by the oldest OTP i have ever shipped!
overall, i still give this an 8! i eagerly awaited each episode every week while it was airing. rewatch value is only a 6 because i seldom rewatch anything anyway due to the heavy load of dramas on my watch list. =)
Was this review helpful to you?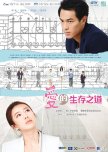 before i go any further with this review, please let me say here that i have only watched a handful of Taiwanese dramas. BUT among those few, this could very well be the best i've seen.
the OTP's chemistry is totally off the charts! their acting, spot-on! i can feel their pain, their frustrations, their happiness, their emotions.
the only reason i put an 8 for rewatch value instead of a 9 or 10 is because i rarely rewatch dramas that i've seen. but i wouldn't be surprised if i catch myself taking another peek at an episode or a scene from this drama in the foreseeable future.
Was this review helpful to you?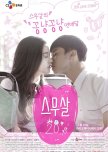 what a sweet surprise this turned out to be! i was in between watching melodramas so i decided to give this a try to break the monotony. i know neither of the leads but i love dramas geared towards the teens. this turned out to be a delightful little drama. the leads are charming and lovable characters.
if you have an hour, give this a spin!
Was this review helpful to you?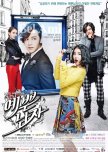 Bel Ami
4 people found this review helpful
keeping in mind that this is a comic adaptation, the first few episodes i would say had outlandish scenes but keeps to its roots. the characters are not your everyday variety of people but still very much relatable. the trials and triumphs that they go through helps them mature and learn what is valuable in life.
i started totally engaged in this drama. lost my way halfway through. but i am happy that i kept on! 16 hours that i invested in this is not wasted time, at all.
it may not be one of the best dramas that i've seen but it is good enough for a rewatch in the future!
Was this review helpful to you?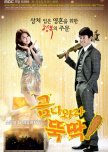 it had such a promising story. the actors delivered their parts well. but then, what the heck!!! this show just turned 180 degrees from when it first started! i was hanging on for the past 10 episodes and hoping against hope that the writer/s will redeem themselves BUT NO! this show turned from Gold to DUST! adios, show! good riddance!
Was this review helpful to you?