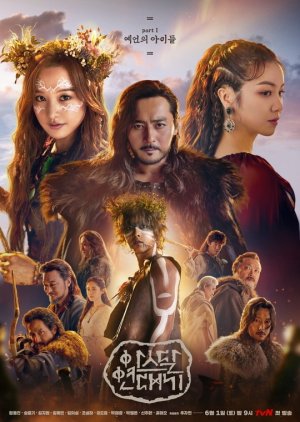 I noticed that a lot of people dislike the way they formatted the show into three seasons but honestly, I don't mind it. They are releasing them one after another and rather than being called seasons, their official name is parts. This is only part one of the chronicle: like a novel, the storyline has just begun. I think they did this for the fantasy novel aesthetic (think Lord of the Rings Part 1, 2 and 3). This Part (Part 1: The Children of Prophecy) is simply meant to introduce the main characters and the power dynamics and situation of Arthdal. The main story is yet to come. Even so, I enjoyed every minute and was never bored, unlike I sometimes am when I watch the first few episodes of period pieces.

The acting is great. The CGI, makeup, costumes, and set are all top notch (I was worried that for korea's first truly fantasy drama, the would be cringey, but luckily, I was proven wrong). The story so far (considering we are only a third of the way through) is amazing and fresh, and I'm loving every single character (even the antagonist Tagon). I can't wait for the next part to come out.
Was this review helpful to you?