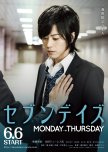 An outstanding movie that features the romance between two high school boys.
Any BL fan would enjoy it. If you are looking for smut, this might not be for you as it focuses more on a romantic relationship rather than a sexual one. I would recommend this to those who are part of the LGBT community as well, as someone who is queer.
This story is really really cute. At first, I didn't like it because I thought it was going to be one of those cheesy BL stories that fill me with anger and hate. But it wasn't like that. The plot was very original compared to other BL stories I have read about, or even watched. I enjoyed every second of this movie, and wondered what would happen next. It was very unpredictable for me.
The biggest part in this movie that I would say had the hugest impact on me would be the characters. I felt like I could connect with them, I wanted to cry with them and laugh with them. The acting was so good. The silence in the movie had a huge effect on how I felt, and their relationship seemed so realistic. I could just feel their emotions. I found myself loving the characters as I kept watching and loved how we got to learn about their past a bit. There was a lot of character development. It was interesting to see how these two characters were exploring their sexuality.
Although the story mostly had instrumental music, I think it suited the story. It helped create the mood in the story as I kept watching and contributed to my enjoyment of the drama. The music is not very memorable though.
I would definitely rewatch this again. I hope they'll create a third movie maybe, or even a drama that continues this story... the ending is satisfying and I loved it. It was perfect, it hurts, but I love it.
Although this may not focus on the issues that LGBT people face, I think it's a wonderful love story. It was not forced, and seemed very consensual to me.
I'm definitely a huge fan of this movie now.
Was this review helpful to you?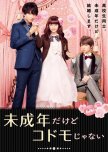 This review may contain spoilers
I actually thought about putting this off because I thought it would be smutty but then I watched it and realized it was nothing like I thought it would be, and actually it was quite cute.... no smut or anything like that but more pure romance.
The characters are pretty good too and the acting felt realistic, I mean really they nailed down the rich kid's struggles and I felt that they were also relatable but this entire movie was overall really cute. At least the characters all developed in the end and I feel satisfied with the ending, plus I like the music so I might be biased since I do like Sexy Zone... lol
Was this review helpful to you?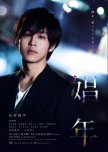 Call Boy
1 people found this review helpful
This review may contain spoilers
Before I saw Call Boy, I actually didn't really have respect for prostitutes. But I think this movie gave me a completely different view on the industry, and I feel that it's maybe not as bad since they're trying to help other people overcome their sufferings. In fact I think this was one of the most original stories I have watched because topics like this are taboo most of the time (especially women's sexual desires) and although there were a lot of sex scenes, it felt like it was all more a part of the story. Honestly I found it a bit sad, especially with the guy's past but at the same time I completely understand how the guy feels and if someone finds fulfillment in their job then maybe it's not so bad.
I liked this movie overall, and the main character really developed a lot in terms of personality and physical ability (lol). It's kinda sad though but I liked it. I might rewatch it if I ever find time...
Was this review helpful to you?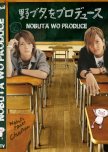 I love this drama!! This is the first drama I've actually finished.
I think it's one of the sweetest dramas I've ever seen. It was very enjoyable to watch, and I looked forward to every episode. The acting was great and it was so good that sometimes I found myself laughing. Characters were very memorable, likeable, and they all had character development. I really enjoyed the story as well, although it's not really original but it was very fun to watch. It was a sweet, heartwarming story about friendship... I would recommend this to anyone.
Was this review helpful to you?