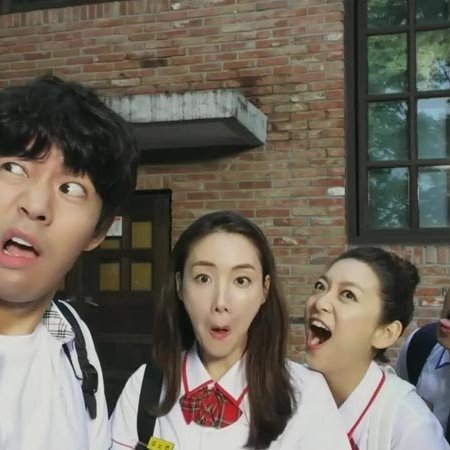 Twenty Again Episode 6
---
---
Cha Hyeon Suk feels like he should fulfill No Ra's wishes to the fullest as soon as possible after he witnessed her heartbrokenness. He meets up with Ra Yoon Young to plan a high school friends gathering. There Yoon Young learns that Hyeon Suk isn't aware of the error the doctor made and still thinks No Ra is going to die. Instead of enlighten him she decides to keep quiet and fool him. No Ra and her friends are having good time together swelling in the memories of their high school days and clubbing in a oldie club. On the other side there is Min Soo who feels uncomfortable while his girlfriend is having fun dancing but eventually he learns how to dance and has fun. and there is No Ras husband Woo Cheol who seems to not be able to focus on his work after seeing No Ra with Hyeon Suk.
Aired: September 12, 2015
Twenty Again Recent Discussions
Reactions
Anyway I hope at the end he gets the right punishment and No Ra gets the life she deserves.
PS: The last scene was so cute and touching when he found out she's not going to die. You could see the relive and happyness in his eyes and he even got wet eyes <3 Cute, hope she'll fall for him soon :P
Was this review helpful to you?
I liked this episode the best so far. It was really fun watching the 'gang' gathering and just let it all go . Ha No ra really needed it. It also looks like the relationship with her son isn't going the way I first thought it would be once he finds out about her attending the university. I actually thought his behavoir would be even wors towards his mom, very cold and distancing ant the atmosphe would be so depressing every time they face each other but I'm happy that it didn't turn out like this. It was so ciute and funny when they met infont of the elevator after clubbing and how No Ra gave advises to the son about not being caught^^ I think that way their relationship will grow very much and he finally will understand his mother. in My opninion the reason they are so distant is not only No Ras introverted character but the biggest role in splitting mother and son played this garbage like husband of hers. he drew the line between them in fully controling his son and wife forcing his standards on them >: