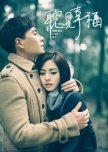 Similar in a manner:
1. Initial love interest dies
2. Main female lead arrives and is somewhat connected to the initial love interest. (In this case Pat was in Lan's body and in Someone Like You the main female lead and the initial love interest were identical twins)

That's all that is similar.

Difference:
1. The ML has a child in RMHJD but the Male lead is totally single in SLY.
2. The Male lead is disabled (blind) in SLY but not in RMHJD.
3. There is a lot more intense tension in this drama than in SLY.
4. The female lead is not married in SLY.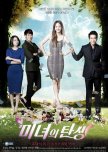 Similar:
1. Wives come back in some other form to take 'revenge'


Difference:
1. BOAB has a fat female lead losing weight and completely undergoing plastic surgery to come back and take revenge from her husband whereas RMHJD has a soul swap.
2. Husband in BOAB is evil, the husband in RMHJD is the main Male lead.