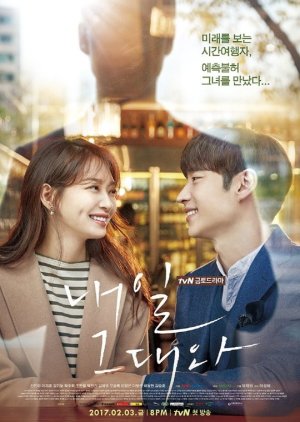 Tomorrow With You Episode 14
---
---
Tomorrow With You Recent Discussions
Reactions
That was so typical in a drama, I'm disappointed with the writers.
Was this review helpful to you?
Ok but seriously how could his solution be sending her alone home and then confronting Yong Jin by himself in that's alley?! That's just ridiculous. He knows that Ma Rin has a video of Yong Jin murdering someone and he knows that are in danger on this day because of that. He wants to change their faith so Yong Jin would harm either of them? THEN GO STRAIGHT TO POLICE AND NOT HOME!!! Damn it, at least they've get police protection then and Yong Jin could approach them. This annoys me so much, also the lack of communication. You are worried about Ma Rin? THEN TELL HER YONG JIN WANTS TO KIDNAPP HER! Leaving her in oblivious making her not take a guard is sooo dumb.