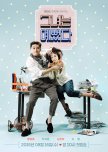 Pretty Li Hui Zhen is the Chinese remake of She Was Pretty and although it changes simple things like names it is still pretty good I recommend you try it for yourself.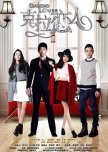 Both the series have female character that find it difficult to work due there unattractive appearance.
-Both drama are about transformation from normal to exceptional.
-Both girls are average earners and find rich boyfriends.
- Both set in the work place
-This drama in particular has a hero who is in love with him self.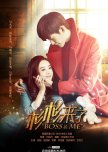 Both are modern romcom c-dramas with a large portion of the drama being set in the office. They both have a boss/worker type romantic relationship.

The female main leads of both dramas have similar professional paths. They both were not adequate for the company position they miraculously get, but eventually develops and improves themselves to be suitable for their jobs.