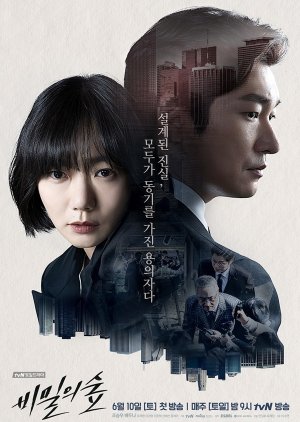 Stranger Episode 7
---
---
Chang Joon is appointed as Chief Prosecutor. At the hospital, someone tries to kill the unconscious underage escort, with a woman seen leaving the premises. The primary victim's son is arrested based on his relationship with both the victims. Thinking that Dong- Jae is secretly trying to destroy evidence of his connection to the escort's case, Shi Mok and Yeo Jin team up to pursue and arrest him.
Stranger Recent Discussions
Reactions
POLICE AND JUSTICE SYSTEM.
VERY GOOD CHAPTER WITH THE
MEEK PROSECUTOR, WHO ISN'T
SO MEEK AND LAME AS HE LOOKS.
AND HE'S GETTING HELP FROM
SOME FRIENDS.
REALLY ENJOYED IT, WAS ABOUT
TO GIVE UP.
Was this review helpful to you?
CORRUPTION EVERYWHERE IN THE