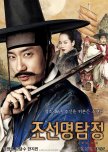 Well for one thing you laugh from beginning till the very end. Hadn't seen great quality movie in some time. That I really enjoyed and wasn't disappointed.
The detective has great capabilities of discernment and is investigating serious stuff...you have so much fun as he is seeking the truth. Things are not what they seem.
It is hilariously funny, witty, interesting,plenty action,his sidekick is great. It offers a little bit of everything, you don't get bored.
Actor Kim Myung Min which I loved his role in King of Dramas and Beethoven Virus...has delivered an excellent performance.
Kudos!
Was this review helpful to you?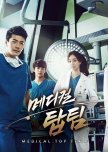 I watched this drama till the end expecting it to pick up at some point but really the best episodes were 19 and 20. With such great actors don't know what happened...the couple with Kwon Sang Woo had no chemistry, no pizzazz am really disappointed...he being one of my favorite actors. I wanted to see how he performed in this role as a doc.
The other couple fared better.
Too much time spent on technical jargon and I got bored and uninterested.
There was no cohesion in the whole thing.
So sad the turn out of this drama.
For me it was a waste of time.
Was this review helpful to you?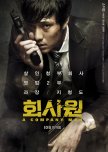 Well Dear friends if you like action...this movie has plenty!I love action movies! This one didn't let me down! Believe you me...there is plenty!
The story is interesting! Maybe there is a company like that in your town! How will lives be changed by their actions?
The Acting can't be better...there is Mr. So Ji Sub which I was looking forward to see how he would take on this character. Great performance didn't let me down. The characters will touch your heart!
I will definitely watch it over again...and again...and again...as I usually do with the ones I Love.
Hope you enjoy it as much as I have...thanks to the friends here that led me to Dramacrazy to view it. You guys Rock!
Was this review helpful to you?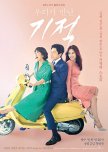 THIS DRAMA BESIDES THE MALE LEAD PULLING
ME IN, IT WAS SO NOT USED TO WHAT I'VE SEEN BEFORE
IN OTHER DRAMAS..
HE IS SUCH A GREAT ACTOR EXCELS IN ALL HE DOES.
HE NEVER LETS ME DOWN.
AT THE BEGINNING I THOUGHT I'M NOT GOING TO SEE
THIS THROUGH. I WAS SUFFERING TOO MUCH. BUT IT WAS
ALL WORTHWHILE.
THE CAST WAS SUPERB SO WELL DONE.
HAD GREAT CHEMISTRY.
YOU CAN RELATE WITH THEIR FEELINGS.
YOU FEEL FOR THEM AND THEIR DAILY EXPERIENCES.
KUDOS TO THE WONDERFUL TEAM.
I CAN TELL YOU IT'S A MUST WATCH. IT LEFT ME WITH A WARM
HEART AND A BIG SMILE. FANTASTIC ENDING.
Was this review helpful to you?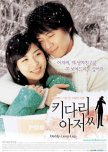 I invite mydramalist friends to view this film...please do!!!!!!
I just watched it and want to see it again so I won't miss anything!
As I was searching for dramas and movies from my favorite actors and came across this one.I came across two great actors Ha Ji Won from Secret Garden and Yeon Jung Hoon from Vampire Prosecutor.
I gave it a try and it's already a classic for me.
The acting is great...you fall in love with their characters. There is great chemistry between them. The supporting team is funny and sweet...sometimes tough.
The story is compelling, beautiful, happy, sad...I envy that type of love, persistence,faithfulness...giving your all.
The music complemented nicely the movie!
Yeah...I really loved this movie!
It's already a favorite...and on my list.
Will definitely re-watch!
Was this review helpful to you?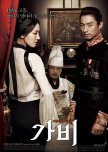 Gabi
2 people found this review helpful
Wanted to watch this film for the main leads...First of all the cast is great the main leads have fantastic chemistry.He has devoted his life in protecting the one he loves and will do it to the end.
They didn't let me down.
Plenty action in the movie.
Loyalties will be put to the test.
Gabi is important in my country...Big consumer and producer of it...many varieties...excellent quality.
We know our gabi. We drink it everyday!
Was this review helpful to you?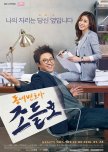 I ALMOST MISSED SEEING THIS ONE, I LOVE THE
ACTOR'S WORK, LAWYER JO, SAW HIM FIRST IN
"LOVER'S IN PARIS" THEN "SIGN". COMPLETE
DIFFERENT ROLES WITH EXCELLENCE.
HERE, HE DIDN'T LET ME DOWN, YOU FALL IN
LOVE WITH HIS ROLE AND HOW HIS ACTIONS ARE
ACCORDINGLY TO HIS CONVICTIONS. HE WANTS
TO BE PART OF A BETTER WORLD.
CAREFUL, IT'S CONTAGIOUS.
ONE STEP AT A TIME.
HIS WHOLE TEAM DID A GREAT JOB. I FELL IN
LOVE WITH HIS CREW OF MISFITS.
IT'S A REFRESHING DRAMA.
I TOTALLY ENJOYED IT.
RECOMMEND IT 100%.
'NOUGH SAID.
Was this review helpful to you?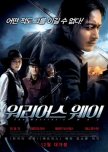 I CAME ACROSS DEAR FRIENDS WITH THIS MOVIE BY CHANCE.
HAPPENS TO BE ONE OF MY FAVORITE MALE LEADS.
THE MOVIE DIDN'T HAVE A TITLE, IT WAS SUBBED IN ANOTHER
LANGUAGE. SINCE I COULD RECOGNIZE THE MALE LEAD I DID
A MDL SEARCH AND HERE IT WAS, ALL THE DATA I NEEDED.
THE MOVIE IS GREAT.
DON'T EXPECT TOO MUCH DIALOGUE, IT DOESN'T NEED IT.
THE ACTORS ARE MARVELOUS. YOU LOVE THEM ALL.
THIS MOVIE WAS A GIFT FOR ME, SINCE I LIKE TO FOLLOW THE
WORKS OF ACTORS I ADMIRE. HOW THEY CAN WEAR MANY HATS
IN THEIR PERFORMANCES.
Was this review helpful to you?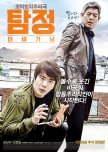 THE COMBINATION OF THE LEADS
WAS GREAT, I LOVE THESE TWO.
THE FIRST EVER DRAMA I SAW
ON PUBLIC TELEVISION WAS
KWON SANG WOO IN "STAIRWAY
TO HEAVEN" HIS TALENT IN THAT
DRAMA BLEW ME AWAY.
LATER A FRIEND TOLD ME ABOUT
THEM BEING AVAILABLE AND THUS
STARTED MY DRAMA DREAM.
THIS MOVIE IS REALLY GREAT.
A FUNNY PART AND A VERY SERIOUS
PART. THEY BLEND SO WELL AS SANG WOO
GETS KICKED AROUND ALL THE TIME.
SEE A DIFFERENT CHARACTER ROLE
AND ENJOYED IT VERY VERY MUCH.
LIKE THE TWO HEADS WORKING
TOGETHER.
IF YOU LIKE A SERIOUS WHO DONE IT
MIXED WITH A GREAT AMOUNT OF
LAUGHS...COME WATCH YOU WON'T
REGRET IT.
Was this review helpful to you?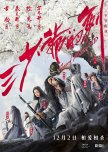 Following my beloved Hu Ge (aka Kenny Lin aka Lin Geng Xin aka Kenny). BTW he has at least two profiles here on MDL. The other I found as Hu Ge. I watched this film to see what role he portrayed. He goes through different phases in his life making it interesting as you get to understand this character. I really am going to watch it again as I finish this review. Sometimes I may think "Oh it's a shallow movie, look at the title", you imagine it's about this and that . To my pleasant surprise there is more than meets the eye. I totally enjoyed it as the characters with their own dilemmas come together and weave an intricate story.
Please give it a try.
Was this review helpful to you?