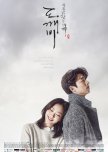 While it is still ongoing, I see many similarities in the characters. It's like Goblin but genders reversed, and a mix of the Grim Reaper's job.
Female lead plays a person who isn't dead and has powers. You have a male lead who is 'meant' to be with the female lead.
The effects are great, and it has to do with the dead somehow.
Definitely recommend if you enjoyed Goblin.
(Can't say much about Romantic part since I'm still watching it)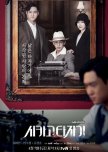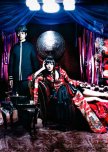 Both leads stumbles with a mysterious lady of many names/lives and esoteric space-time renown
Haunted by visions of ghosts, pulled into her dark supernatural world
Employed, servant running errands at Hotel/store that grants wishes to costumers with a price
Visually stunning , stylish part realistic and fairy tale(Sageuk) themes
**watch the Anime**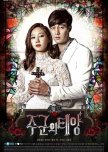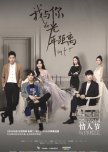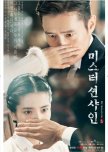 Recommendations are more than similarities between 2 dramas..
At 1st glance they share nothing in common but manwol is kinda similar to hina from mr sunshine. They both own a hotel, they have a similar taste in fashion and they are both strong female worriers though hina is slightly more "playful"..
If you loved and missed hina then this is a great drama~
Also both are really aesthetically appealing..