Where to Watch A Gentleman's Dignity Episode 18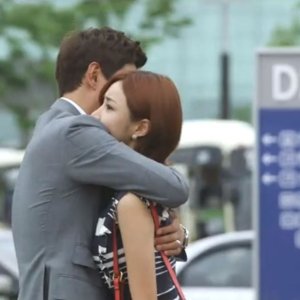 A Gentleman's Dignity Episode 18
---
---
When Yoon is finally able to confess his feeling for Mae Ah Ri, Tae San is angered enough to disown them both. Do Jin is able to impress Yi Soo's co-workers by treating them to dinner but ends the night with Yi Soo.
A Gentleman's Dignity Recent Discussions
Reactions
Choi Yoon made a wonderful decision in this ep.....but he had to pay the price also... Choi Yoon is really trying his best not to upset Im Tae San than he has already....So he took to throwing (baseball)..
Do Jin and Yi Soo are in cloud 9.....lovey dovey mode.....and having the time of their life...So, I think we can be rest assured that their relationship is gonna go steady and wonderful...
With Im Tae San feeling down and betrayed, the only person that can be of real help is Hong Se Ra....and she really did a good job..... She's even taking sides to Im Meahri....funny right.
For me I think Park Min Sook and Rok are the highlight of this ep... I'm no longer doubtful of Rok's sincerity.....but the problem is now Park Min Sook and no longer Rok. Their relationship is on thin ice... I sincerely hope they sort out themselves.
It's really funny how Do Jin and Rok can't take sides either with Choi Yoon and Im Tae San....they go back and forth between both of them...and both Choi Yoon and Im Tae San know.....so they ask after one another from Do Jin and Rok...
Was this review helpful to you?
There's just 2 eps left.... This ep has a mixture of happiness and heartaches.... For a moment I could understand what kind of pain Im Tae San was feeling - His beloved sister, who is just 24 years old, and who hasn't done much with her life, is irrevocably in love with someone 17 years older than her.....Now this someone is his own very best friend, and he has always wanted the happiness of this best friend.... In other words, Im Tae San is torn between is beloved and only baby sister and his best friend......not a good scenario
Was this review helpful to you?
Each episode gets better and better! I feel so bad for Tae San, he is losing his sister and his life long best friend! I hope Jung Rok and Min Sook doesn't get a divorce! Can't wait til next week's episode!