Sugarless
20 people found this review helpful
This is a great drama and I mean GREAT
honestly I am not a huge fan of this type of drama but somehow this one appeals to me
the girls in the drama wasn't annoying and I liked that they played nice side characters
Shiiba is such a nice character and this drama is basically all about how he never gives up
I marathoned this drama all the way til the end and enjoyed everything
The fights scenes were great
alot of Bromance
and there was a hint of romance but not that much
If you liked something like Gokusen I would say this is something you would enjoy
I LOVED the soundtrack the music in here rocked!
It's really fun to watch the main 4 fight and it never gets repetative
The main 4 were such great actors all in different personalities too
This is Highly recommended so 10/10
Was this review helpful to you?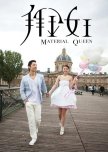 I loved it ...at the start I swear I hated the main girl so so much!
I really didn't like the story at the first 3-4 episodes but I soon loved it and It started being so addictive! The main 2 are such amazing actors! I love Vanness Wu so much and I don't know how many times i replayed the song It's so catchy! I actually searched it up later !
You should definitely watch this and the fashion is so awesome too!
Was this review helpful to you?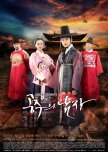 BEST HISTORICAL DRAMA EVER
The acting was beautiful I cried at happy times and sad times, the romance was out of this world. The script and lines they said were beautiful. The rush I felt while watching this drama, after like 5 episodes in I couldn't stop. All these words can't explain it all...Did I mention all the amazing twist in the plot? at the end of each episode making me watch more!
The cast: I loved everyone in this. Every episode I would say to myself wow such amazing acting! This is a pretty long drama and for me to watch 24 episodes in 3 days non stop was incredible and the little girl who played Ah Gang is so cute!
The music: I loved the song by Baek Ji Young and One Day Of Love :) The other song called destino is so catchy too!
Rewatch: Yes! I loved it soooo much....i don't re watch things the only thin i've re watch is city hunter to be honest :P
OVERALL: 1000000000000000
Was this review helpful to you?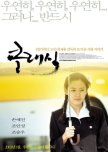 Classic
13 people found this review helpful
Amazing movie Classic is defintely "The Classic" Movie! It was so beautiful I can't put this into words, I expected to die in tears but It was really funny. Made me laugh and cried, I was somewhat confused because Son ye Jin acted as both Ji hye and Joo Hee...But soon did I realise Ji Hye always had her hair down and her mom didn't
Cast: Amazing I love Son Ye Jin and the guy that acted as Joo Ha was just awesome! Sang Min's character...well we didn't see alot of him until the end , but I think he was good too. Tae Soo was well acted too.
Music: The instrumental is so beautiful I really love it , some what heart breaking and somewhat relaxing?
Rewatch: I will difintely re watch this someday but...Next I have a bunch of other K-movies waiting like A Moment to Remember or My Sassy Girl!
Overall: Everyone should be watching this, I loved the cute scenes in the rain as well as everything else. It all made sense in the end.The power of love :D
Was this review helpful to you?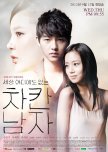 Story: The story is just amazing I always compare this to Bridal Mask nothing similar but...these 2 dramas were both really epic. There's a bunch of stuff going on in the story , so can't really explain. There's love, hate, twists and big character changes and surprises during the drama. After the first 3 episodes I garantee everyone that watched past these 3 eps will be hooked!
Acting : I watched it for Song Joong Ki and Moon Chae Won. Song Joong Ki became one of my all time favorite actor after this. His character has so many sides to it. He's super smart and makes each episode have cliffhangers. His character is dark and deep, but he has a lighter side to him as well.
Moon Chae Won has always been my favorite actress ever since The Princess' Man ...the whole cast just brings together the perfect amount of intensity and emotion. Kwang Soo did an awesome job as a friend here as well as Park Si Yeon.
Music: it's XIAH Junsu and Song Joong Ki of course it's a 10. The opening is pretty epic too.
Rewatch: I hate rewatching but I will watch this again one day
Was this review helpful to you?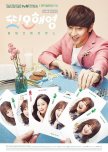 Okay so where do I begin? This drama is by far the most refreshing romance drama that I've seen in a while. There is something about the characters that makes me unable to turn away. This drama felt REAL. Unlike cutesy, beautiful kdramas.... this drama had aspects of the ups and downs of a real relationship and the interaction between the leads are amazing!
To be honest, I admit I wasn't hooked right away, but there's something so addictive and so real about the characters and their relationships Not every single episode was full of super cutesy moments or plot twists...rather than that, the drama has a more natural flow and pacing.
It was slow, but not draggy...it was enjoyable to see how all the cast interacted even though most their personalities were completely different.
Anyways to sum it up, here's my list of reasons why you should watch Another Oh Hae Young:
1. One of the most realistic female leads ever. She goes through so much and still stands her ground.
2. REAL KISSES, not the wide eyed , no lip movement B.S in so many kdramas
3. Awesome Bromance!
4. AMAZING SOUNDTRACK. The music is so DAMN GOOD!
5. A unique love story
6. SUPERB Acting!
7. Lots of character growth!
8. Learn awesome facts on how the sound effects in kdramas, movies and shows are made (It's super cool to watch throughout the drama)
9. Lots of deep conversation and beautiful monologues
10. It's so much fun!
If you're still unsure. Just go youtube some Fan Made Videos and I'm sure you will fall in love.
Anyways, if you haven't watched this yet give it 4 episodes and it will do it's magic. My initial thoughts were "it's alright" but now I realized that I would have missed out on such an amazing drama if I dropped it. It was so good that I forced myself to not watch the last ep until 2 months after because I didn't want it to end Lol.
Was this review helpful to you?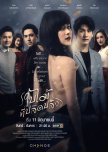 WARNING: DO NOT WATCH THIS DRAMA IF YOU'RE LOOKING FOR A CUTE ROMANCE, BE READY FOR COMPLEX CHARACTERS AND DEEPER/DARKER THEMES GO IN WITH THE RIGHT MINDSET WHICH IS: to not expect much and watch it with an open mind, GET RID OF YOUR EXPECTATIONS and just find the right mood for this type of drama (when you're looking for something more meaningful, mature and complicated story)
I just finished watching and I really have to say that you have to watch it til the end to give you that OOMPH impact this is one of those dramas where I recommend not putting down just after the first 2 episodes and I haven't gave anything a 10 for a long long time so this is saying a lot
I started watching this because of Push (the actor) but stayed for how amazing the acting and writing is, this drama does have a bunch of cute and sweet moments, a gorgeous female lead actress and an interesting plot but it's so much more than that
ALSO THE SYNOPSIS IS CONFUSING AF BUT IF YOU WATCH IT, IT MAKES MORE SENSE
It's mainly about the protagonist's growth and dealing with trauma, being trans and its so much more than what I can tell you in a review, but what I love is that the layers unfold gradually as you watch it, our female lead tries her hardest to find happiness, and we as the viewers follow along, during scenes when she's having a mental breakdown you feel exactly how she feels like the walls are caving in, it's hard to breathe and painful to watch but so well executed
STICK WITH IT EVEN IF CERTAIN CHARACTERS MAKES YOUR BLOOD BOIL OR MAKES YOU WANT TO PUKE
It is so worth it in the end,
PROS:
THE SIDE CHARACTERS ARE AMAZING (From the hilarious and loyal duo/her sidekicks, to the doctor and the housekeeper)
-TOP NOTCH ACTING PERFORMANCES ( Baifern especially and even to the evil people which really managed to get under my skin)
-THE MAIN CHARACTER IS SO COMPLEX AND WELL PORTRAYED (the backstory is fleshed out and her state of mind in every scene she's in)
- DEALS WITH HEAVY AND DEEP THEMES WITHOUT FEELING LIKE IT'S FORCED
- the taboo topics are handed so well and realistically
- IT'S ADDICTIVE AF (I spent 2 days just watching this and doing nothing else and I have no regrets)
-THE SWEET BONDS OF FRIENDSHIP AND FAMILY MAKES YOU TEAR UP
-THAT ONE OST IS SO GOOD I found myself singing along even if I cannot speak Thai lol xD
CONS:
- I feel like it could have been cut down to 18 episodes, at some points the evil scheming characters had too much screen time so I had to skim through
But I don't feel like my rating would change it was between 9.5-10 because of that one con but overall the last episode made me love the drama and appreciate it as a whole so much more so I will leave it at a 10
Was this review helpful to you?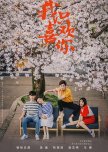 Where to start? I just binged it for 3 days straight and all I can say is:
This DRAMA HITS YOU IN THEM FEELS AND IT'S BEAUTIFUL
-It's very similar to my favorite slice of life dramas "Because this is my First Life" and the Reply Series
- YOU WILL LOVE ALL THE CHARACTERS
-The group of characters are SO DIFFERENT with Yan Mo being the smart cold guy, Qiao Yi the relatable kind girl that's always trying her best, Hao Wu Yi an impulsive girl who wears her heart on her sleeve and Guanchao the sweetest brother, and person who appears to be a playboy on the surface
-We get to see their interaction with one another, how they fall in love and their hidden insecurities and issues throughout the drama
- The side characters and side stories are all precious too
- NO MATTER WHO YOU ARE IT IS RELATABLE on some level
- It's all about growth, growing up, finding yourself and struggles you will come to face in life
A lot of people complain about its pacing but I really think that its what makes the drama feel so realistic and fleshed out, it makes you love all the characters and when the touching moments hits you'll be trying to hold back your tears.
- THE RELATIONSHIPS ARE SO REAL AND SO PRECIOUS
- It makes me wish I had a close-knit group of friends in high school that stuck around
- just seeing the characters interact with each other tugs at your heartstrings, the bond the main cast has with their highschool teacher Mr. Gao also never leaves the show too
A LOT OF BEAUTIFUL MONOLOGUES AND LIFE LESSONS
- Qiao Yi often narrates over montages at the end of an episode and it really ties the episode together so props to the drama writers
THE MUSIC IS THE BEST
- I love the cute opening song but my favorite is the slower ending song, by the time the last episode rolls around IT HITS HARD
If you love slice of life, realistic romances, friendship and a nice coming of age story, this drama is for you
9/10 for me (since it wasn't a wow that was so original or mindblowing, but it's just a perfectly written and well acted drama) You really end up caring for every single character in the show! I never rewatch but I will definitely have the OST on my playlist!
Was this review helpful to you?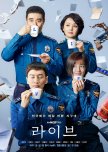 Live
0 people found this review helpful
I just finished the last episode of Live and I don't even know where to begin
This show is AMAZING. The acting,cast, writing and production is SO ON POINT!
The older casts in the drama (the mentors) are all pros in the acting field, just that alone is a great reason to watch, their portrayal of their character was spot on, especially as a cop and dealing with so many cases in an episode!
This drama makes you feel all the different types of emotions from just watching one episode, you cry due to touching moments , sad moments, there are precious cute squad moments and friendships and bonds in this drama that will make you want to keep watching!
It is not a typical romanticized version of cops that we usually see on tv or in dramas, instead this show displays all the realistic sides of the police team member's lives and their job. From episode 1, it shows the injustice and problems females face due to gender inequality. Jeong-Oh/the female lead graduates from the same school as her friends and even applies to the same job, but never gets it due to discrimination. This leads her to change her career and become a cop. Throughout the drama we see how much she grows as a character and all the hardships that she face.
But what I love the most is as the episodes go on, viewers are introduced to all the members on the police team, the captain, the chief, Yang Chon and the other mentors,mentees and rookies. Each and every person has a story and is never left out making you really care for them all. The bond and loyalty that they share are just amazing to watch.
ALL THE RELATIONSHIPS IN THIS DRAMA WAS SO PRECIOUS!
The OST was so perfect especially that english one I swear everyone in the comment section where I watched the drama was saying great things about the OST.
So basically NO THIS DRAMA IS NOT OVER HYPED, GO WATCH IT! 10/10
Was this review helpful to you?