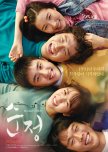 Both movies have similar atmosphere from old times, so you get to enjoy old korean music, see old clothes styles and, also, imagine how korean teenagers lived when they didn't have mobile phones! Both movies are about friendship, hardships and, of course, first love. But I could say that "Hot Young Bloods" isn't as sad as "Unforgettable", and, in my mind, has more 'dirty' languages :) And if you like Korean satoori (dialects) you should watch both movies and fall for main characters cute satoori.
Did I mention that actors are great in both movies? Yes, they are. "Unforgettable" has Kim Soo Hyun (The moon that embraces the sun, I miss you, School who are you) and D.O (It's okay that's love). And "Hot young bloods" has Park Bo Young (Werewolf boy, Oh my chost) and Lee Jong Suk (I hear your voice, Pinocchio, Doctor stranger, Secret Garden, School 2013) as main leads.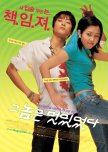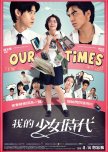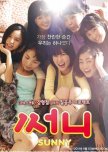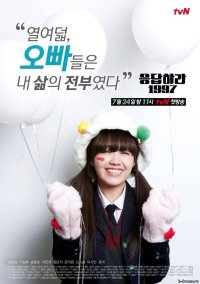 Both Reply 1997 and Hot Young Bloods follow the stories of teenagers in the recent past - Reply 1997 takes place in the 90s, and Hot Young Bloods in the 80s. They both pay careful attention to the aesthetic details of the era. But beyond the fact that they're both "retro", they also both portray characters that are normal, relatable teenagers. None of the characters are outrageously rich, celebrities, damsels in distress or alpha heroes… Both female leads are a little on the "strong" side, they're more assertive than the male leads, that are slightly timid. The male leads, despite being awkward and flawed (and occasionally ridiculous) teenagers, are still attractive. And both this movie and this drama have a nice mix of romance, comedy, and slight notes of sadness, that sums up into good coming-of-age stories!