It has always been a human need to tell stories and listen to them.

It all started long ago with pictures on the cave walls. And as we evolved through the course of history we developed other storytelling methods; theater, books, comics, movies, games, animation and of course television drama. Despite the difference in medium. It all represents the same need we humans have to tell and listen to stories. That's why we are once again back to drama origin, to its story and its creators, the screenwriters.

This time lead role in Screenwriters Introduction belongs to Kim Eun Sook, a screenwriter who wrote A Gentleman's Dignity, Secret Garden, City Hall, Lovers in Paris and several other dramas.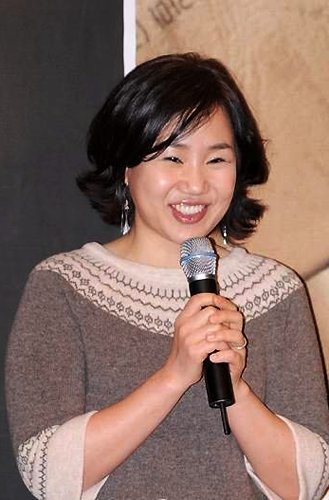 Kim Eun Sook was born in 1973. She graduated from Seoul Institute of Art in Creative Writing. During her career,  she won many awards and recognitions, and in 2012, she received a Lifetime Achievement Award at SBS Drama Awards.  Her first drama was South of the Sun written in 2003.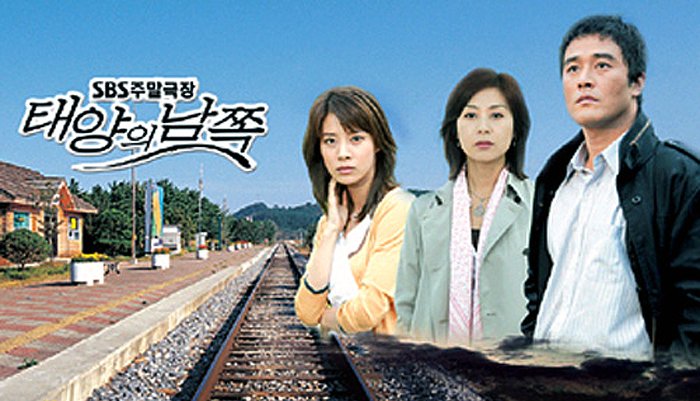 South of the Sun,  Kim Eun Sook's debut drama, was written with Kang Eun Jung.
Unfortunately, this drama is not available worldwide. That's why I was unable to watch it and review it.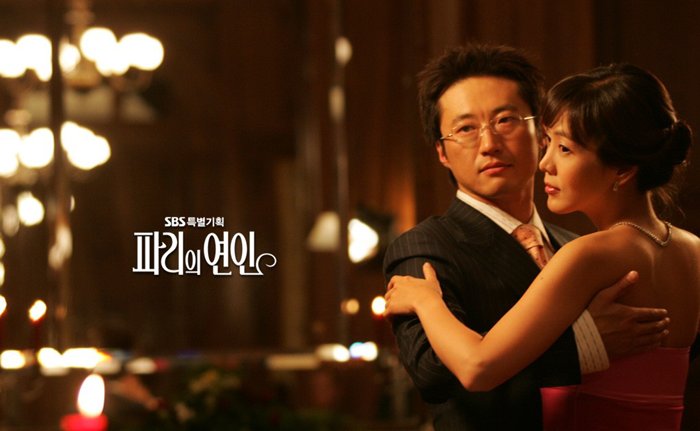 Lovers in Paris, Kim's second project which was also her last collaboration with Kang Eun Jung, ranked 11th among 50 best-rated dramas and got an overall of 41% of viewers nationwide. This drama is also the first installment of the Lovers trilogy.
Kim Eun Sook started making this drama with a thought of making a makjang with lots of cliché plot devices such as a Cinderella-type synopsis, family secrets, love triangles, annoying fiancée wannabe, pitiful second male lead, debt, disapproving family...
For a contemporary and experienced watcher these makjang elements could be off-putting. However, some characters are compelling enough to keep experienced, present-day drama fans entertained. Protagonist, Han Ki Joo, is a capable, unyielding man who knows what he wants and Shin Yang's amazing interpretation of him intensified the already alluring and strong character Kim had created.
Memorable scene: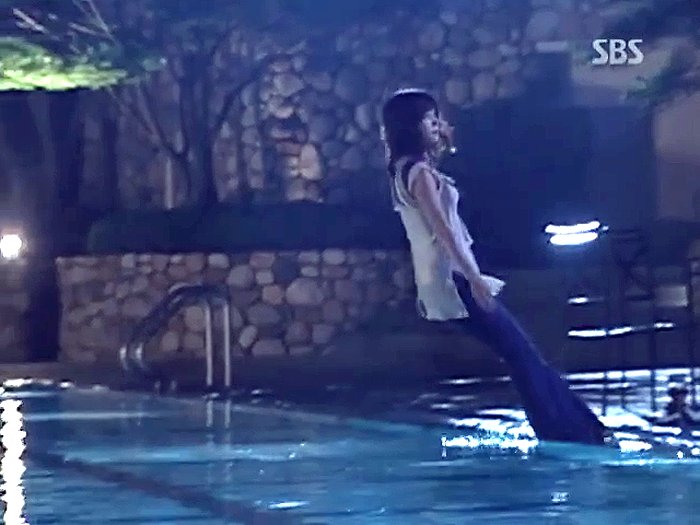 When Han Ki Joo told Tae Young that she is fired because he doesn't want to see her, she asked him:
"Can you swim? I cannot swim."
And then Kang Tae Young slowly backtracked to the edge of the pool and let herself go as she fell in to the pool…
Ki Jo hastily dived in to rescue her, but she surfaced on her own and swam to the edge. When Ki Jo asked her what she is doing, she answered:
"I lied. I know how to swim. But I think you lied, too…"
There aren't many female leads in Korean dramas that are smart enough to play a deliberate trick on a man to expose their feelings. That's why this scene is quite unique but at the same time it is much more than just a trick. Not only does it reveal both of their feelings but also shows that they understand each other.
After experimenting with makjang elements, Eun Sook decided to completely reverse the plot. This time she swapped gender roles in old overused Cinderella concept and made something not usually seen on Korean television. Actually, Lovers in Prague sharply contrasts with Lovers in Paris. And that is its strength. It gives us something new we haven't seen often before. On the other hand, a tiring and uninteresting love triangle dragged this drama causing repetitive plot lines.
Memorable scene: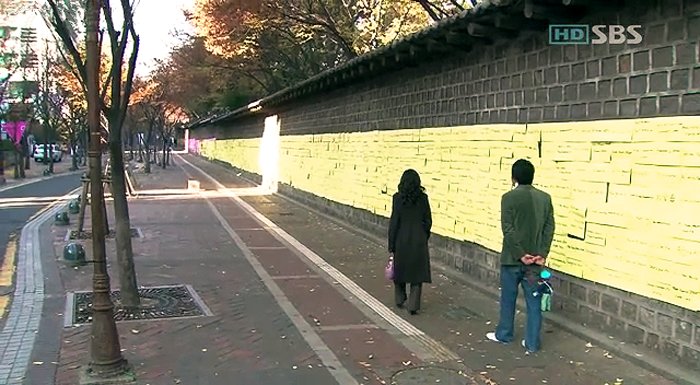 Miluji te - I love you in so many different languages.
Miluji te, meaning I love you in Czech, is leitmotif in this drama. The wall in the picture bears sticky notes with those words in different languages.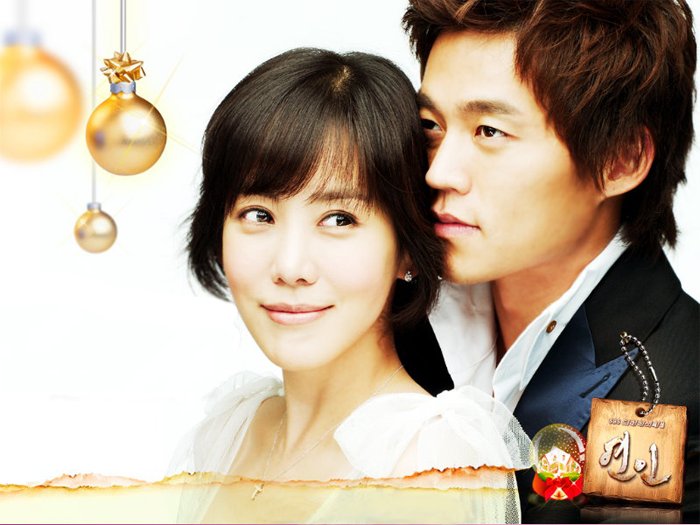 Third, last and my personal favorite installment of the trilogy, simply named Lovers, is based on Lee Man Hee's stage play Turn Around And Leave once again like its predecessor introduced hero uncommonly seen in Korean romance drama; a gangster.
Bickering and witty dialog intensified by actors' undeniable spark for each other ignited this love story and made it shine even more.
Memorable scene:
Mi Joo's (Kim Jung Eun) and Kang Jae's (Lee Seo Jin) always interesting and funny banter paired with their on and off screen chemistry made their scenes even more memorable.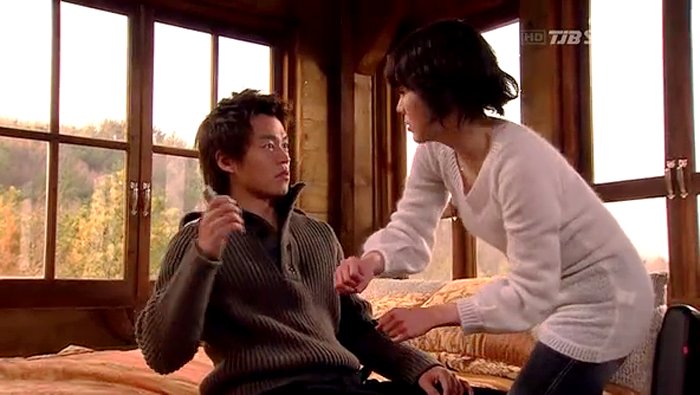 … "I'm curious. Why is it that when it's time for my shot your eyes start to twinkles? Do you have an interest in my butt?"…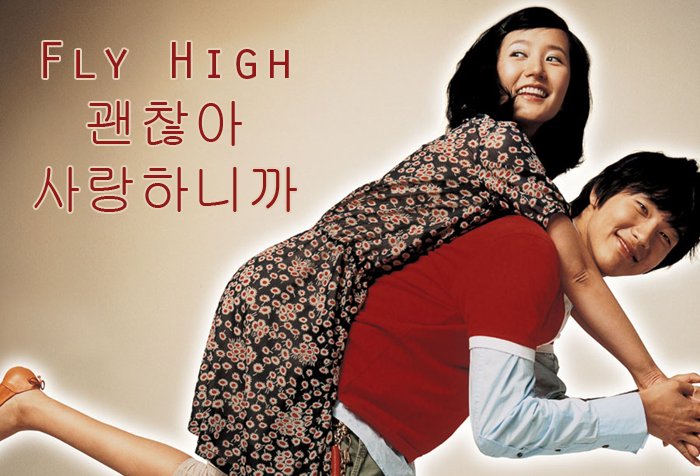 In 2006 Eun Sook tried writing a script for a film in collaboration with Kwak Ji Kyun. Unfortunately, box office and critic reception of the movie were less than satisfying. The movie, though not bad, didn't stand out and was out-shined by better ones with a similar storyline. Nevertheless Kim Eun Sook proved once again that she can make a satisfactory ending even if the story has a tragic outcome.
Memorable scene: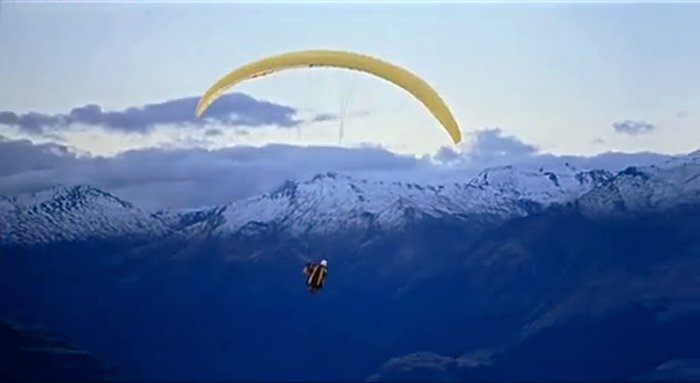 At the end Min Hyuk takes Mi Hyun paragliding and once they are among the clouds she says to him:
"I'll be able to recognize you when I'm born again."
"How?"
"Let's say I'm reborn. Then one day, nature calls. So I go to the bathroom, and a guy will tell me: 'This is men's toilet and it'll be you."
" 'The ladies' was full', will be you?"
As we see the mountain tops and clouds scattered on the evening sky Min Hyuk words echo with music.
"I sent her off at the closest point to heaven, a far away place from earth. There she left for heaven, wearing the happiest possible smile."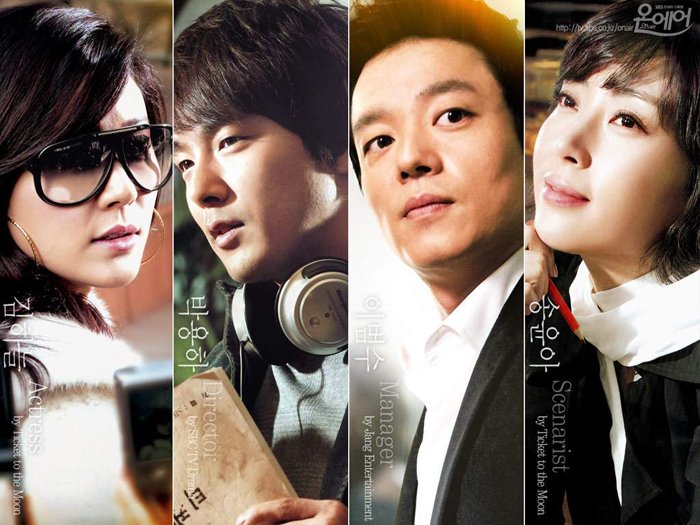 Writing a drama about a very familiar subject to her and creating two couples instead of one without obvious love triangles was a good decision Eun Sook made, because once again her drama was a hit.
Even though she created a drama about making a drama with a bit more than necessary drama in it, that same drama kept me glued to the screen anticipating what will happen next. Throughout twenty-one episodes, she mentioned many dramas and movies created at that time, also referencing her past works and in one time even predicting her future one.
Up until now, On Air is her only drama where romance isn't the main theme of the story.
Memorable scene: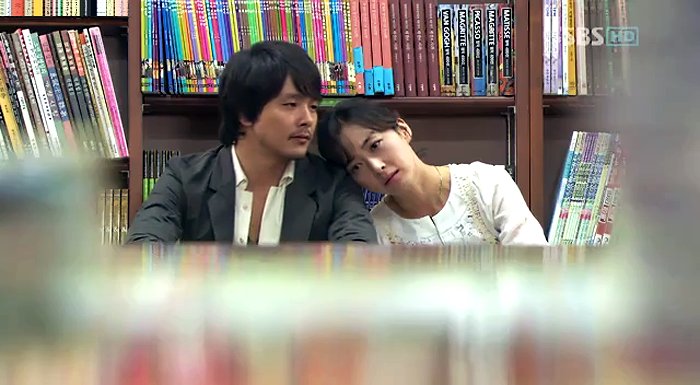 In the library among the books is where the director found his runaway screenwriter lost in thoughts, and he generously lent his shoulder to a tired screenwriter.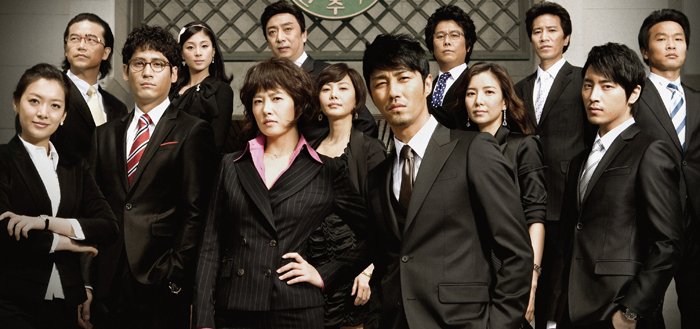 City Hall is the lowest rated of all her works but in her opinion the funniest. Serious political elements contrast and enhance humor making it an easy watch even for those who shy away from 'serious themes'.
Unlike many other dramas that fall short on one or other end when mixing romance with other genres, this one incorporated the two themes seamlessly. Those two different subjects complemented each other telling a rich story without gaping plot holes.
It's a must watch for all the Kim Eun Sook fans.
Memorable scene: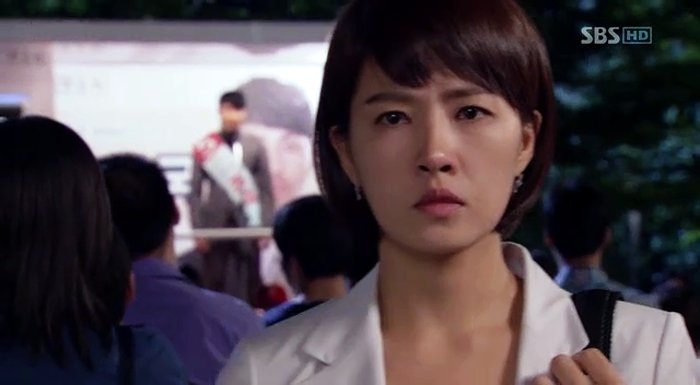 Jo Guk was in the middle of his campaign speech when he noticed familiar baendaengi brooch. And his speech suddenly change its course:
"Should I ignore you who's naïve and easily bullied and give you up for my own happiness? Or should I suffer for your happiness? Who can make this decision easily? This choice may cause me to lose many things… but I'm more afraid of losing you. So, although you can't stand with me, I hope you won't go too far. Even if you stand against me, I hope you can stand a bit closer.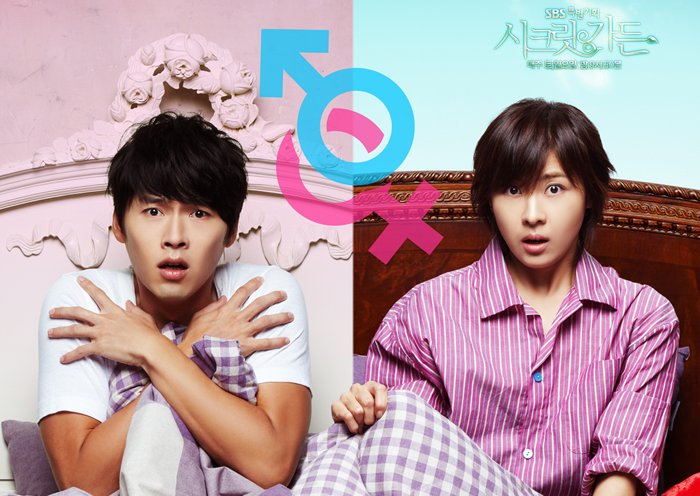 Secret Garden is the most popular of all Kim Eun Sook's dramas. Though the ratings didn't surpass Lovers in Paris, nor exceed 38.6% in national ratings (which is also amazing), this is still a drama she is best known for.
Before starting to work on the script, she wondered 'whether to write a drama that helps the world or one that will gain good ratings'. Finally she decided to 'let go of the depth showed in City Hall and made a drama which is easy for the entire family to watch on the weekends', and she certainly didn't make a mistake. This drama was and still is a huge hit.
There are people who think that switching body plot twist and fantasy element was unnecessary for bringing leads together, which is true. The real reason for introducing it was for making the story more humorous, fill its twenty episodes with non-frustrating, light and funny plot and also a way for Eun Sook to step away from Cinderella type of plot that she already used in Lovers in Paris.
Memorable scene:
It was hard deciding which scene to put here since there are a lot of them that are equally interesting.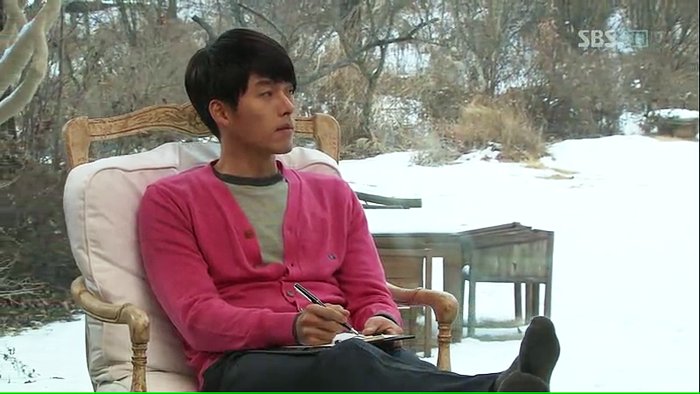 But giving up one's own life for another is a difficult decision and deserves to be mentioned.

"…I hope that when you read this letter, it'll be an afternoon with the wind shaking the trees like this. In that way, I'd like you to be able to see what I saw. If you stand in the window where I have stood, if you lie in the bed where I've laid, if you read the books that I've once read, if in this way we can be together… if we can make that happen. Then let's accept that as being together. With that much, let's view ourselves like other lovers, as being happy." 
Fun fact:
In preparation for the Christmas VVIP party at Joo Won's house, Ah Young and secretary Kim were going through the list of invited people and they named all the rich characters from previous Kim Eun Sook dramas. The list included: Han Ki Joo (Lovers in Paris), Yoon Jae Hee (Lovers in Prague), Oh Seung Ha, Seo Young Eun (both from On Air), Jo Gook (City Hall). But that's not the only mention of her previous works. A few episodes later idol and actress Chea Ri, a character from On Air, appears to help Oska.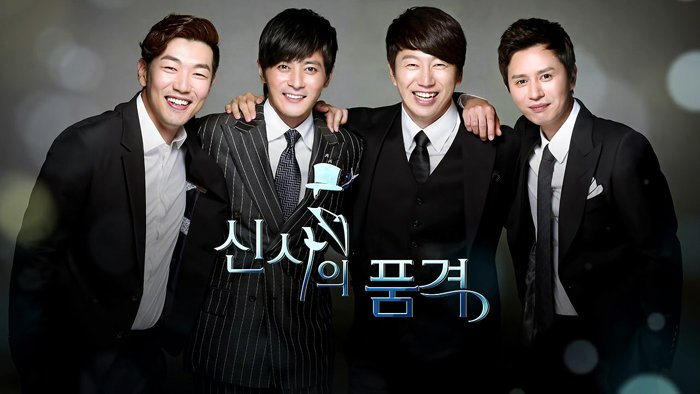 When screenwriter Seo Young Eun, the female lead in the drama On Air, suggested that instead of writing a drama about old maids she should write about old guys (ep.4, 34:10) nobody probably thought that four years in the future that plot would be Kim Eun Sook's drama with her favorite actor, Jang Dong Gun. He may not be the first choice, but the role was probably created for him. In fact, over the years Kim Eun Sook was trying hard to catch Dong Gun's eye by mentioning him in lots of her dramas and casting him in one of them. She even went so far as to tell his wife that there will be no kissing scene in the hope that it would help persuade him to accept the role. Needless to say, there was no such a thing as no kissing in Gentleman's Dignity.
Light and funny without a frustrating plot, A Gentleman's Dignity tells a story about aging F4 or how it is popularly denoted as F44 or F40. Once again, she made a conceptually different story from regular K-drama trope. But, unfortunately, its lightness and sweetness can easily be blown away with time leaving not many traces behind.
Memorable scene: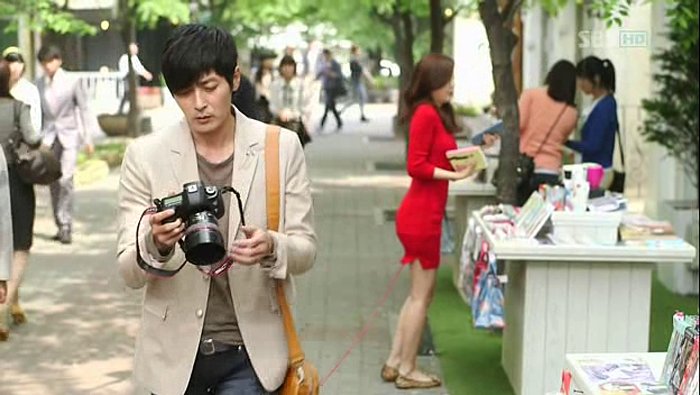 Red string of fate
in a modern way!
Girls watch out when you wear red knitted dresses; you might get entangled… ;)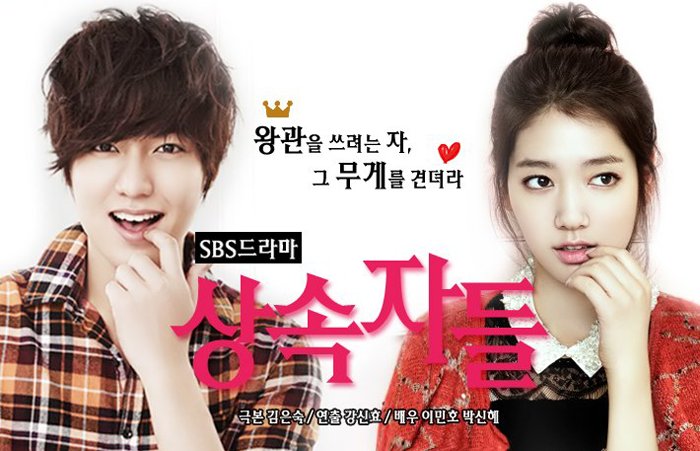 The number of comments on Heir's page shows how eagerly the second Wednesday of October (Heir's airing date) is anticipated. Hopefully Kim Eun Sook won't disappoint.
She said that the male lead's role is especially written for Lee Min Ho.
Unfortunately, on this project along with our screenwriter won't be director Shin Woo Cheol. Director's chair will belong to Kang Shin Hyo (Midas, Tazza…) this time. 
From a classical Cinderella story in Lovers in Paris her plot evolved with every new drama she made; taking out something old, adding something new and reversing stagnate clichés, currently arriving at the point where she is influenced by American TV-shows like Sex and the City and Gossip Girl, inducing a change in the stale dramaland landscape, combining 'Korean innocence' with modern views and lifestyles.
Characters


Her female leads usually aren't the innocent type that get bewildered by a simple kiss and sometimes going a bit further than that. They also aren't stupid not to recognize their own as well as their love interest's feelings without him expressing everything in words. Her heroines seem to know that actions speak more than words. Clear examples are Kang Tae Young from Lovers in Paris and Yoon Mi Joo from Lovers.
Her male leads are more stereotypical than other characters; arrogant, pompous and rich with few exceptions like in Lovers in Prague and On Air. Nevertheless, they still manage to be different with their own set of traits and most importantly their flaws.
Supporting characters are colorful and vibrant, and their stories aren't neglected. Sometimes they are even very cute (like in Lovers in Prague and Secret Garden).
Sidekick antagonists are mostly presented in comical way like Park Bong Ho in Secret Garden or Min Joo Hwa from City Hall. As their characters develop over time, they redeem themselves through their actions. 
Plot elements


One of the favorite plot devices for many screenwriters is amnesia. Though Eun Sook uses memory loss too, her approach is more realistic (except in Secret Garden). Memory loss in her dramas is never total, and it's usually used as a background plot (A Gentleman's Dignity, On Air).
One more element is noticeable in her dramas. Her characters can't always have it all.
While many disliked Joo Won's mother (Secret Garden) and the plot with Colin (Lee Jong Hyun) in A Gentleman's Dignity, Kim's writing style demanded it. After her third drama, her protagonists had to give something in return or deal with the consequences of their past lives to achieve happiness. Without it their attitudes and actions couldn't have been so easily pardoned.
Strengths and Weaknesses


After finishing Lovers, Eun Sook discarded usual love triangle plots and with reason; it was her weakest point in drama, which is most obvious in Lovers in Prague.
By partly abandoning it, she introduced different kinds of relationships between leads and supporting cast, creating diverse friendships, rivals, few unexpected love interests, almost always making more than one couple.
The flaw with her love triangles lies in the portrayal of second male lead, who is pitiful, inconsolable, spoiled, pathetic and often irritating. Fortunately she must have noticed this too and stopped using that kind of characters in her stories.
If love triangles are her weakness, then witty dialogs and endings are her strength. Her stories don't have many plot holes, and that makes resolving twists at the end easier and believable. She leaves enough time for conclusion satisfying most of her drama watchers. 
Trivia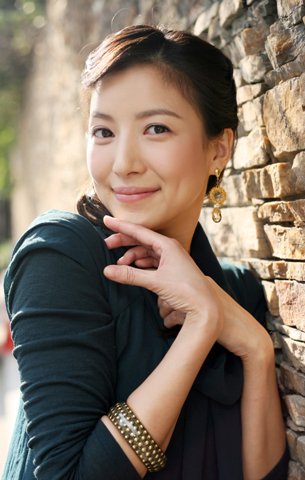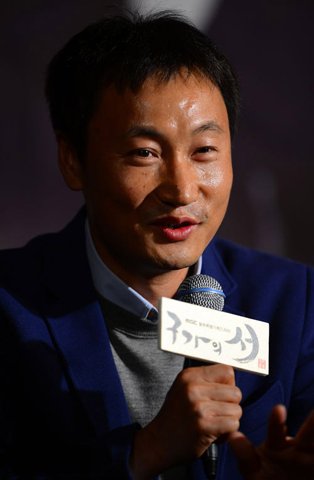 The most frequent actress in her dramas is Yoon Se Ah, and it makes one wonder whether she loves her because she was cast in most of her dramas or hates her because she usually plays the not-so-nice second lead. :)
Shin Woo Cheol directed almost all of Kim's dramas except South of the Sun and the upcoming Heirs. They've became known as the hit-maker duo.
Shin Woo Cheol was recently working on Gu Family Book, and Kim Eun Sook will work with Kang Shin Hyo on Heirs. Whether it will be a successful collaboration, like it was with Shin Woo Cheol, remains to be seen.
While waiting for Heirs, check out other Kim Eun Sook dramas that you haven't seen. I recommend City Hall and Lovers from her less known works.
And at the end I would like to thank
Lumiere
for helping me edit this article.