Actors Who Never Cease to Amaze
Part 3
---
(43)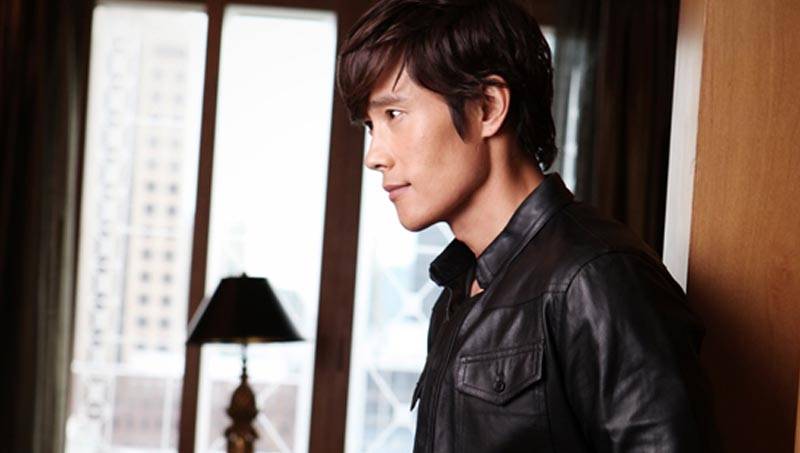 This actor has that kind of magnetic charm that even if you're intending not to like him you can't help it. I'm certain it's not the way he looks as much as that deep voice, paralysing look in his eyes and his distinctive and brilliant acting skills.
I first watched him in the hit IRIS and was amazed at how perfectly he portrayed the secret agent in love. Be it his fighting scenes, his confrontations with the bad guys or his love scenes, Lee Byung Hun's Kim Hyun Jun was the best.
Since I haven't watched any of his recent works, I'll discuss his pre-40 works . In 8 Love Stories (Story 1-Sunflower), Lee Byung Hun played Tae Sung. Tae Sung was a psycho stalker with what seemed to be a multiple personality disorder but was not specified thus. As Tae Sung, who was trying to get rid of his stalker self and be able to love like other people, Lee Byung Hun totally nailed the role. He has a talent for mentally disturbed roles anyway.
In A Bittersweet Life, he played the gangster Kim Sunwoo who falls in love with his target, and he wowed. In the rated film Everybody Has Secrets, he crazily played Choi Su Hyun who seduces three sisters and ''leaves them special memories''. Addicted was his masterpiece for me. In another mentally-ill role, he played Dae Jin who pretended that his brother's soul had transferred into him to win his brother's wife. This role was the most convincing and the best of all I watched.
I haven't watched him after 40 but I will. I know I'll be impressed. No matter how messed up his personal life is or how I dislike him as a person, he's a very talented actor and I totally enjoy watching him.
---
(47)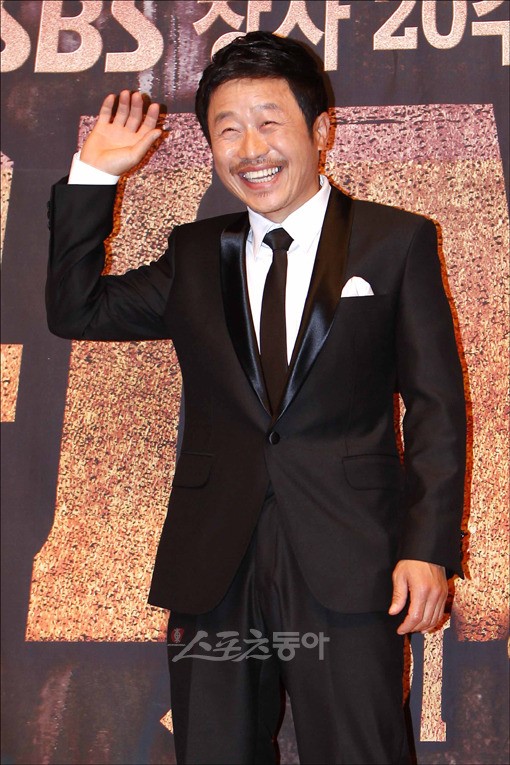 Who doesn't like this actor? I adore him. Whenever I see him I just naturally smile. His short height, small features, kind eyes and adorable smile never age. He doesn't look like a family man running on 50 but like a kid. His various roles have few things in common, he's always all over the place cracking funny jokes and getting beaten up. He can make me laugh so hard and weep hysterically. I look up to him with admiration and respect. And I enjoy watching him wherever he appears.
My only pre-40 work by him is the touching and forever memorable Fly, Daddy, Fly. For the first 20 minutes of that film I kept wondering if I should just drop it, I even left it and came back another day; thankfully. The film itself is a masterpiece and Lee Moon Sik's performance is outstanding. I cried so much watching Jang Ga Pil doing whatever he could to avenge himself on the boy who hurt his daughter. The struggle he went through, the humiliation he received, the determination in his eyes and the huge love he held for his family turned him into a new man. I empathised so much with that character I spent hours crying after I finished it.
At 41, Lee Moon Sik gave an awe-inspiring performance in Iljimae. Clumsy and naïve, Sae Dol endured all kind of sufferings in his love. Even with pain conquering his heart, he remains lively and optimistic. His moments with Yong (Lee Jun Ki) had me in stitches while his moments with Park Shi Hoo made me sick at heart. He was all that a father and a husband could be.
At 42 he took up a more serious role in A Man's Story (one of the best dramas out there) in which he was a part of  Kim Shin (Park Yong Ha. R.I.P)'s plan for revenge. With his long hair and brilliant mind, Lee Moon Sik's Park Moon Ho was a lively change.
In the same year, he took part in the best drama I've ever watched; Queen Seon Duk. He played the coward and liar Jook Bang who proves useful and loyal when the situation requires. In the early stages of the drama, when Deokman was still in a boy's disguise, it was Jook Bang who made the war and training episodes possible to watch without mentally breaking down. Throughout the most beautiful, touching, profound and the craziest journey, Lee Moon Sik never –for a moment- faded in the background.
I watched him again at 45 in Rooftop Prince. And what a charismatic role! If you have seen him in Iljimae/QSD you wouldn't believe he's the same person in A Man's Story or Rooftop Prince. He acted the most charismatic and adorable team leader ever. The drama for me was a complete "yes" in every aspect and Lee Moon Sik added a different feel to it.
At 47, and though I'm still watching the drama, he came back as the blunt but clumsy chauffer Sung Gyung  Bae. His monologues and his backchat are incomparable.
I expect and await more and more of him and I know I won't be disappointed.
---
(41)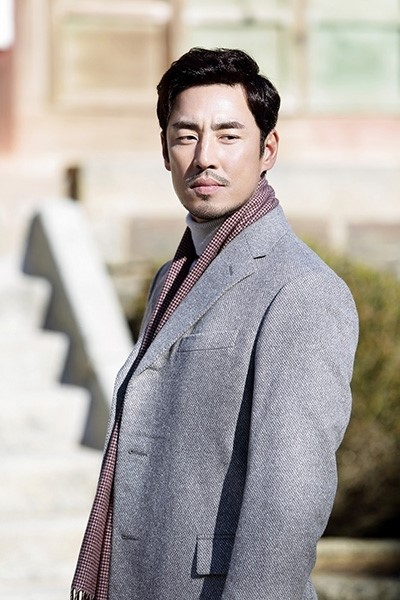 Though I have only watched 3 works by this hot and talented man, I know I'll stalk him one day.
I first watched him in one drama that broke my heart and I'd never recommend to others; Bad Love. He played the successful, rich and handsome Lee Su Hwan who's married to a mentally disturbed woman he doesn't love and who falls madly in love with another woman. His insane love that goes nowhere because of his indecisiveness devastated me. At the same time I couldn't sympathise with him. Bad Love was my 2nd drama ever and at the time I couldn't possibly sympathise with cheaters no matter what their circumstances were. I didn't even care to try to understand him. Yes I came to pity him as the story almost reached the end and I saw the crushed him repenting, but because of that work I admired his talent but hated him. Can you relate?
But then I watched him in Full House. God what a sweet character!! I don't like Song Hye Kyo as is –she's so talented but I personally don't like her- and I disliked her more when she dumped such a sweetheart. I mean, c'mon. yes I love Rain; I'm his biggest fan. But in Full House it was perfectly ridiculous to give Yu Min Hyuk the push for the rude and childish Lee Young Jae. If I were her I'd live my life just staring at Yu Min Hyuk. Oh my rotten luck!
I fell in love with him again in R2B: Return to Base and again he snatched Rain's place in my heart. How I cried watching him as Park Dae Seo! So memorable a role! *sobs*
Now that he's into his 40s, what does he have for us?
---
(42)
The man who started the Hallyu wave and whose face became a trademark everywhere has disappointingly a few dramas. Most of the dramas he starred in broke the ratings records. Though I have only watched 2, I will watch the others no matter how long they are because I know how much talents and charisma this man holds.
So I watched him in Winter Sonata.
Can I take a crying break then come back?!
That drama was just; epic! Everything about it was so touching, so heartbreaking, so well-written and so well-acted it was insane. I don't remember that I even stopped crying throughout the 20 episodes! And I hated how much that drama affected me. Bae Young Jun played Kang Joon Sang/Lee Min Hyung. Sweet but introverted, innocent but broken, ready to love but scared, Kang Joon Sang finally lets someone in. but when he does, life gives him its back. The transformation from Kang Joon Sang to Lee Min Hyung; black to blond hair and those glasses! The confusion he feels as his heart beats to someone he doesn't remember. All the heartbreaking obstacles in the way of his love. His sickness afterwards. Everything about him was brilliant and heartbreaking.
Then I watched him in Hotelier. Though I admit I was on Kim Seung Woo's side throughout the drama; Bae Young Jun acted the sweet and genius Frank. I completely understand Song Yoon Ah's confusion. That look in his eyes, that musical voice, the firm but composed attitude, the calm but overwhelming love would make any woman waver. I would!
His guest appearance in Dream High was the sweetest thing about the drama –don't get me wrong; I loved it so much-.
His last work was in 2007 and he's been focusing on his agency ever since. I haven't given up on him yet. Who knows? He might come back with a drama that'd being the ratings of his 90s dramas back!
---
(44)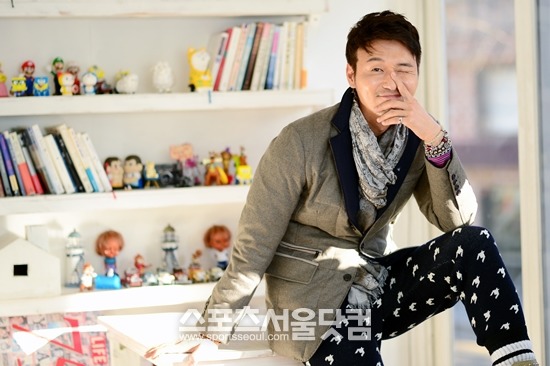 Rather than claiming that I love this actor, I cannot but acknowledge the versatility of his acting and his immense talents. He's so good at being the villain he drives me crazy sometimes.
My pre-40 works of him are Ghost in Love, Kick the Moon and Daisy. I couldn't find the whole movie so I can't talk about him in Ghost in Love. In Kick the Moon, his partnership with Cha Seung Won produced a masterpiece. As Park Young Jun who was an A student but then became a gangster, Lee Sun Jae presented an amazing performance of a man noble and caring at heart but tough and vulgar on the outside. His regard and loyalty to his friend was so moving. Talk of real bromance. I admit, here I fell for him.
As for Daisy, he was the good guy this time. As an NIS agent, he had so many secrets to keep. The melancholy in his eyes as he falls in love but has to abandon it, his impossible dream of an ordinary life and his feelings of guilt all weighed upon his shoulders. His portrayal of Jeong Woo was remarkable; enough to make me cry.
At 41, he came back as the good guy again in the action drama Poseidon. Honestly I don't remember much about that drama. Maybe because I watched it immediately after Athena; Goddess of War –my readers know how much Athena has changed my life- so it didn't really leave an impression. I remember him leading a secret team to catch one criminal. But that's it.
At 43; he played the most hateful role I've watched by him. Oh god how much I hated his guts in Gu Family Book. He acted the ruthless, cruel, arrogant, bloodthirsty, sick and powerful Jo Gwang Woong. He was the perfect villain and I literally couldn't stand seeing him. This is how good he was.
In the same year he starred in The Suspicious Housekeeper as Mr can-i-know-why-the-hell-such-fathers-exist Eun Sang Chul. I hated him, or more precisely, he disgusted me. Eun Sang Chul is that kind of person who'd shamelessly state their rotten views and think nothing's wrong with that. He was someone who lead his wife to suicide and never even repented it but kept meeting his mistress. The more he confessed not loving his children the more I wanted to beat the hell out of him. Because of such irresponsible so-called parents, kids live in the utmost pain.
At 44; with another brilliant and hateful role, Lee Sung Jae stepped his villainy skills up and played the conflicted King Seon Jo. Jealous of his son, insecure, hasty, cruel and unjust, King Seon Jo tries to live up to the status he stole. Watching his son with the king's face he doesn't have, he cannot but place his son as his rival. The way he looks at Prince Gwang Hae; his son with eyes on fire. His desperate desire to be a sage king and his deep knowledge that he cannot. All the conflicts and the struggles he goes through are wonderfully played by Lee Sung Jae; to the point of insanity.
I hope he does a new project in 2015, but if he's the villain again; I will just.. well; take some tranquillizers, put all the dangerous weapon away and watch it!
---
Keep tuned to part 4 of the article..
And
Anticipate the actresses version ^^