Hello everyone! Today I am here to talk about a currently airing drama that has gotten me totally hooked: The K2.
The Story:
The K2 is a political drama with elements of action, romance, and thrills. The story starts with Kim Je Ha (Ji Chang Wook), a former soldier, being back in Korea. However, he has to hide his true identity because he was scammed and ended up being framed as a traitor. One day, he crosses paths with Assemblyman Jang (Jo Sung Ha) and his wife, Choi Yoo Jin (Song Yoon Ah), who are both very greedy people. Yoo Jin is the heir of a rich family, who is very ambitious and is trying to seek power at every opportunity. She also hides a huge secret which is also her biggest weakness: the illegitimate daughter of her husband, Ko An Na (Girl`s Generation Im Yoon Ah). 
Je Ha, following the advice of his previous army captain, became a bodyguard for the JSS Group, which also belongs to Yoo Jin. He is given the mission of hiding An Na, who has now been brought to Korea. Among all these tangled relationships, Je Ha is seeking revenge for his past, An Na is looking for answers about her mother`s death, and the Assemblyman along with Yoo Jin are seeking more power. In this story full of mystery and secrets, will the search for revenge and power bring these people what they really want?
The Cast:
Let's start with the male lead, Kim Je Ha, a.k.a K2 (K2 is his codename as a bodyguard). He was an elite soldier, so he received a lot of training in martial arts, and is a very straightforward person. He cannot be controlled by anyone, including Yoo Jin. Even as a bodyguard, he does what he wants. Later in the drama, he will discover who caused him trouble and killed someone dear to him, which will awaken his thirst for revenge. He is played by Ji Chang Wook, who plays a similiar role in the famous 2014 drama Healer. I particularly love Ji Chang Wook because he is very good in action dramas. He has nice moves and also such a nice face! I started to watch this drama because of his acting in Healer, which was very good. (Sorry if I am biased here as Healer is one of my favorite dramas). I am sure he won't disappoint you.
Ji Chang Wook as Kim Je Ha
Ko An Na is played by the famous Girl's Generation member, Im Yoon Ah, a.k.a Yoona. It is my first time seeing her in a drama and even though I know Girl's Generation, I am not a SNSD fan. I read a few comments and a lot of people are saying that her acting has improved a lot. I think she is doing well so far; I've seen better and also worst acting. Her character is a very innocent girl that used to live in a monastery in Barcelona. After the mysterious death of her mother, she was sent there so nobody would know of her existence. She has often tried to escape because she wants to go back to Korea and find her father. 
Yoona as Ko An Na
Choi Yoo Jin and Assemblyman Jang are the other two main leads. As senior actors, their acting is extremely good. I didn't know either of them before this drama, but I am really impressed with their work. Song Yoon Ah can easily express her emotions with her eyes and we can feel all the rage that Yoo Jin has. Her character seems to be someone who has tried hard to be loved but was not given much attention, so in order to get what she wants, she's constantly craving more power.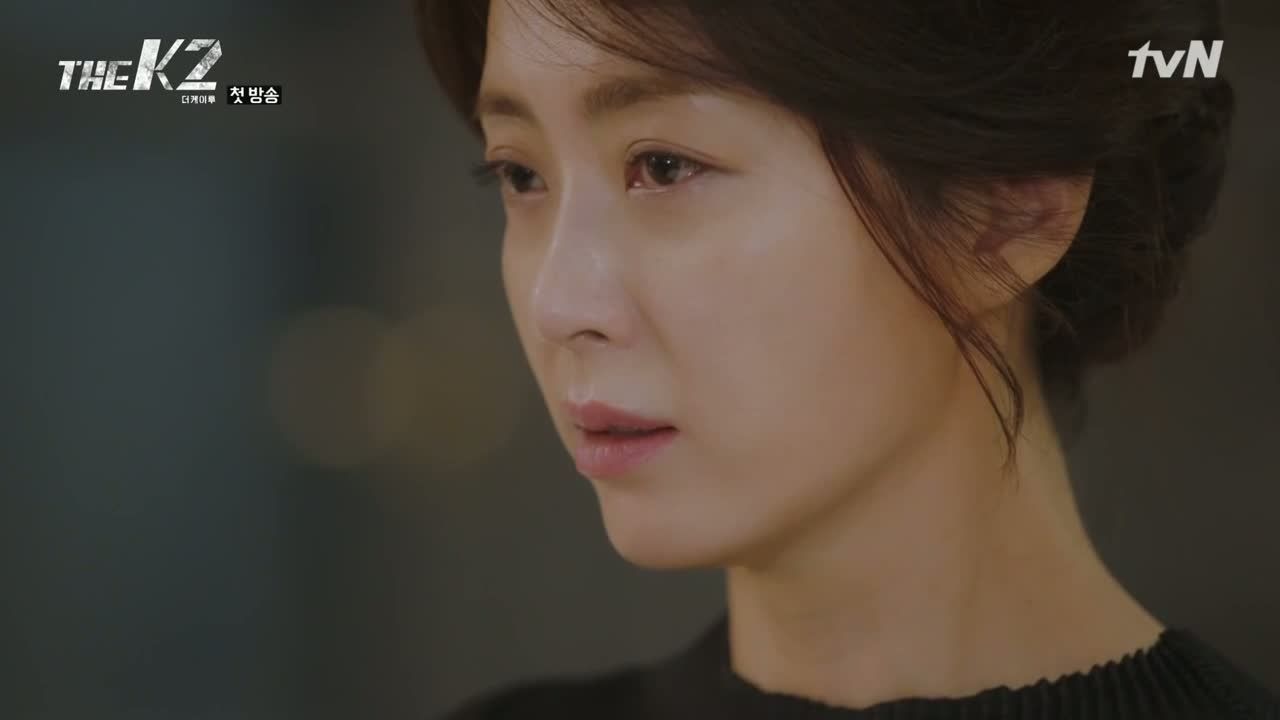 Song Yoon Ah as Choi Yoo Jin
Assemblyman Jang is someone who I can't decipher in this drama. I think he is a very greedy person; he is with Yoo Jin because of her family and power, and he neglected his daughter to become a politician. While married to Yoo Jin, he had an affair with An Na's mother, a famous movie star.
Jo Sung Ha as Assemblyman Jang
The supporting roles are also all very good, but these four totally stole the show for me, specially Ji Chang Wook and Choi Yoo Jin. Their scenes are the best because there is so much tension in them!
I think this is a good summary for those who haven't started the drama already. The story is detailed and the political background is very solid. The romance is a secondary thing here, so I strongly recommend this show if you like action and thriller dramas. This drama seems to be similiar to Healer, City Hunter, and even Descendants of the Sun. If you liked one of those dramas, definitely give this K2 a try.
I will say goodbye with an OST song that is very good. I hope everyone enjoys this drama as much as I am!
See you next time, 
bye ~