Name: Jo Sung Ha
Native name: 조성하
Also Known as: Cho Seong Ha; Jo Seong Ha;
Nationality: South Korean
Gender: Male
Born: August 8, 1966
Age: 52
Drama
Title
Rating
100 Days My Prince

Korean Drama,

2018

, 16 eps

Kim Cha Eon

(Support Role)

10.0

Miss Hammurabi

Korean Drama,

2018

, 16 eps

Teacher(Ep.13)

(Guest Role)

8.5

Hospital Ship

Korean Drama,

2017

, 40 eps

[Eun Jae's father](Ep.21)

(Support Role)

7.9

Save Me

Korean Drama,

2017

, 16 eps

Baek Jung Ki [Goosunwon's Spiritual father]

(Main Role)

8.7

The K2

Korean Drama,

2016

, 16 eps

8.2

Local Hero

Korean Drama,

2016

, 16 eps

7.2

Splendid Politics

Korean Drama,

2015

, 50 eps

Kang Joo Sun

(Support Role)

7.6

Wang's Family

Korean Drama,

2013

, 50 eps

7.5

Gu Family Book

Korean Drama,

2013

, 24 eps

Dam Pyeong Joon

(Support Role)

8.4

IRIS 2

Korean Drama,

2013

, 20 eps

Ha Seung Jin

(Support Role)

7.4

The Innocent Man

Korean Drama,

2012

, 20 eps

Dr. Seok Min Hyuk (Ep.1 & 12 & 20)

(Guest Role)

8.3

Korean Peninsula

Korean Drama,

2012

, 18 eps

Park Do Myung

(Support Role)

7.0

Live in Style

Korean Drama,

2011

, 51 eps

6.6

Romance Town

Korean Drama,

2011

, 20 eps

Hwang Yong

(Support Role)

6.3

Paradise Farm

Korean Drama,

2011

, 16 eps

Jin Yeong's dad

(Support Role)

6.7

My Princess

Korean Drama,

2011

, 16 eps

Dong Jae's father

(Guest Role)

7.5

Flames of Desire

Korean Drama,

2010

, 50 eps

Kim Yeong Joon

(Support Role)

6.7

Sungkyunkwan Scandal

Korean Drama,

2010

, 20 eps

King Jeong Jo

(Support Role)

8.3

Chuno

Korean Drama,

2010

, 24 eps

Minister Lee Jae Joon

(Guest Role)

8.2

Wife and Woman

Korean Drama,

2008

, 156 eps

Seo Wook Hyun

(Main Role)

8.0

The Great King, Sejong

Korean Drama,

2008

, 86 eps

8.3

Hwang Jin Yi

Korean Drama,

2006

, 24 eps

8.0
Movie
Title
Rating
Taklamakan

0.0

The Himalayas

Lee Dong Gyoo

(Main Role)

8.5

The Suspect

Kim Seok Ho

(Support Role)

8.2

IRIS 2: The Movie

Ha Seung Jin

(Support Role)

7.1

Commitment

Moon Sang Chul

(Support Role)

8.0

Pluto

Chief Detective Park

(Support Role)

7.8

Circle of Crime

7.0

Soar into the Sun

Choi Byung Kil

(Support Role)

7.6

A Millionaire on the Run

Director Han

(Support Role)

6.7

Helpless

Kim Jong Geun

(Main Role)

7.5

Sunday Punch

Company president Choi

(Support Role)

0.0

Always

Section Chief Choi

(Support Role)

8.7

Bleak Night

[Gi Tae's dad]

(Support Role)

8.2

The Yellow Sea

Kim Tae Won

(Support Role)

7.7

The Recipe

Park Min / Park Gu

(Support Role)

7.1

She Came From

0.0

Cinderella

Hyun Su's father

(Support Role)

6.7

The Peter Pan Formula

Coach Park

(Support Role)

6.5

Spider Forest

Choi Jong Pil

(Support Role)

7.4

Volcano High

[Language teacher]

(Support Role)

6.7

Inshalla

5.0
Special
Articles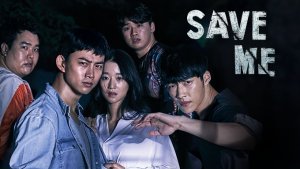 Drama Recaps

- Sep 08 2017
One of the Kdramas to excel through the summer slump has kept its viewers on the edge of their seats! Here's why you should check out Save Me.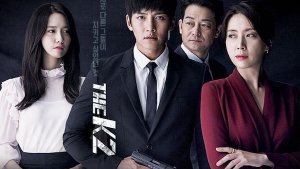 This political drama is a complete package full of action, thrills, and romance. Starring Ji Chang Wook and Girl's Generation Yoona.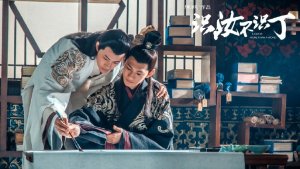 Here are 10 highly anticipated, Fall dramas starting soon!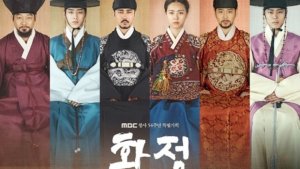 Drama Recaps

- Aug 09 2015
''My Joseon will be different. There's nothing I cannot do.'' Gwanghae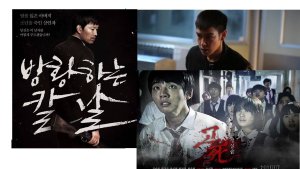 Three films that question our humanity...