The 90th Television Drama Academy Awards
The Television Drama Academy Awards is held quarterly every year by the popular Japanese magazine 'The Television'. The winners are decided by combining the votes of the magazine readers, special juries, and TV journalists. Let's take a look at them now!
---
Best Drama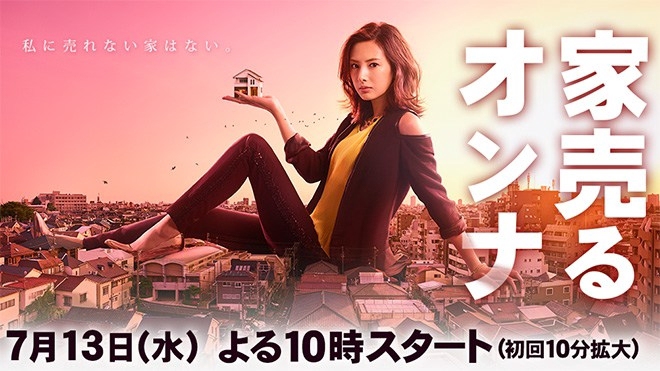 Ie Uru Onna (Woman Who Sells a House) is a comedy about Sangenya Machi, an attractive real estate agent who has peculiar ways of making her clients buy houses - usually by getting involved with their private problems and solving them.

Readers Vote Results:
TV Reporters Vote Results:
Jury Vote Results:

---
BEST LEADING ACTOR
Famous for his portrayal of Death Note's main protagonist Yagami Light, this unique actor showed his great acting skills in this drama's main role as a man who must face the consequences of bad luck and society's judgement.
---
BEST LEADING ACTRESS
Known as a beautiful and down-to-earth person, Keiko won this award for portraying the independent and intelligent real estate agent who is able to sell almost any house by getting close to her clients.
---
BEST SUPPORTING ACTOR
Even though he is mostly a theater actor, Toshiaki is still very talented when it comes to acting in dramas and films. He is awarded with the award for best performance as a supporting actor in this heart-warming drama.
---
BEST SUPPORTING ACTRESS
Ayako is a famous comedian actress, known for funny facial expressions and gestures, who is awarded with the award for the best performance as a supporting actress.
---
BEST THEME SONG
Hanataba wo kimi ni (A Tear-Colored Bouquet) by Utada Hikaru 
This beautiful theme song by the famous Jpop singer Utada Hikaru can be found on her newest album Fantome as well. It is a touching ballad that she has written in memory of her late mother, but the song perfectly fits the drama's atmosphere and setting.
---
BEST DIRECTORS
Inomata Ryuichi, Sakuma Noriyoshi, and Nobuyuki Yamada 
---
BEST SCREENPLAY
---
Sources: Official Site, AramaJapan

Have you watched any of these dramas and if so, what do you think about them? If not, do you plan to?
What are your thoughts on the winners? Share your opinions in the comments below! Thanks for reading and have a nice day! xxx