At first, I really thought Girls' Generation 1979 was about the K-pop girl group Girls' Generation (SNSD) but after seeing the poster, obviously, I was wrong. Right after that, I decided to try it out because it looked enticing anyway, especially the title which made me assume that the setting would be in 1979. I love the kind of shows that let me see the history and culture of Korea back then.
The first episode got me. I loved their uniforms so much! It has been my dream to wear that kind of uniform and Cosmic Girls' Bona matched the lovely uniform with her short hair. It looked really good on her. Plus, I didn't even recognize her at first even after watching her previous drama The Best Hit. 
The drama is about teenagers, specifically high school girls, who are going through their adolescence where romance and friendship are always the main topics. This is set in Daegu during the 1970's and I'm pretty amazed they managed to recreate the fashion and atmosphere of that time. It's just sad that this drama only has eight episodes. I will be missing this drama, it's ending too soon. *sobs* 
If you're into light dramas, I recommend you to watch this because it's all about the typical love stories out there with a little touch of mystery concerning the character Hye Joo. 
---
CHARACTERS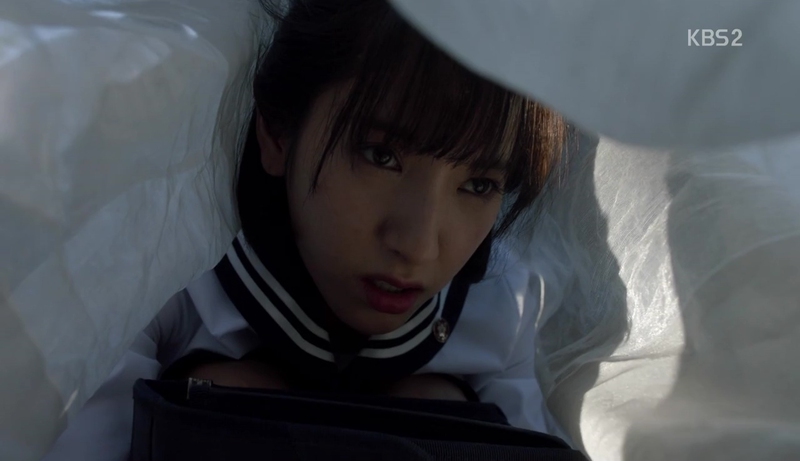 Meet Lee Jung Hee. She is being played by Cosmic Girls' Bona who recently played the role of Do Hye Ri in The Best Hit. Now, she plays a high schooler in Daegu whose family runs a factory where a mystery began. She's surrounded by her group of friends, namely Hyun Hee, Eun Joo, Eun Ja, and Ki Ryu. 
Despite having a good circle of friends, she has a one-sided love with her brother's sunbae (senior), Son Jin, who has feelings for a girl called Hye Joo. The question is: will Jung Hee succeed in capturing Son Jin's heart?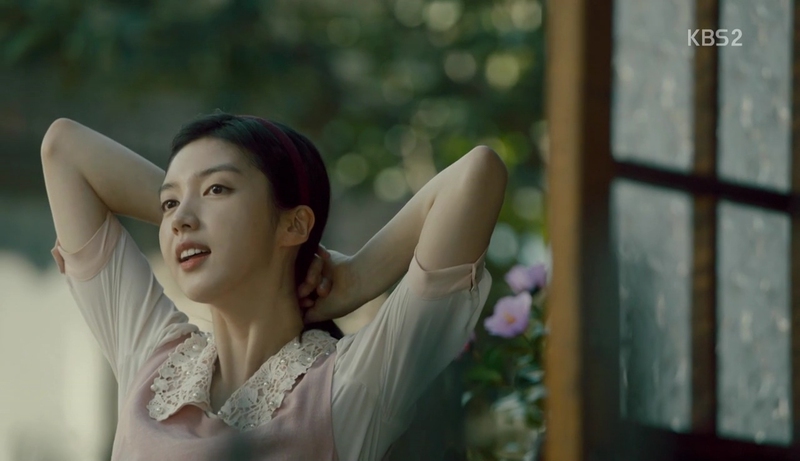 Meet Jung Hye Joo. A daughter of a professor from Seoul University who transferred to Daegu for an unknown reason. The reason will probably be revealed as the drama progresses. She is being played by a familiar face named Chae Seo Jin who happens to be partnered with EXO's D.O (Do Kyung Soo) in a web drama called Be Positive. 
This is the girl Son Jin is in love with and that's why Jung Hee is very awkward towards her. Though this is only a personal feeling, Hye Joo seems to be more attached to Young Choon (Lee Jong Hyun's character). She is a very smart student who topped the whole nation in the university entrance mock exams.
Meet Bae Dong Moon. For some reason his name makes me laugh, especially when Jung Hee calls him. Anyway, this Dong Moon has feelings for Jung Hee. Like her, he is also experiencing an unrequited love since Jung Hee does not like him back. He goes to the same school as Jung Hee's brother and Son Jin. 
Dong Moon is being played by another familiar face, especially if you've watched Solomon's Perjury, Seo Young Joo. Spoiler: He starred as Lee Seo Woo, the student who died and caused the school trial. *Ya'll should watch that drama. It's a remake of a Japanese movie.*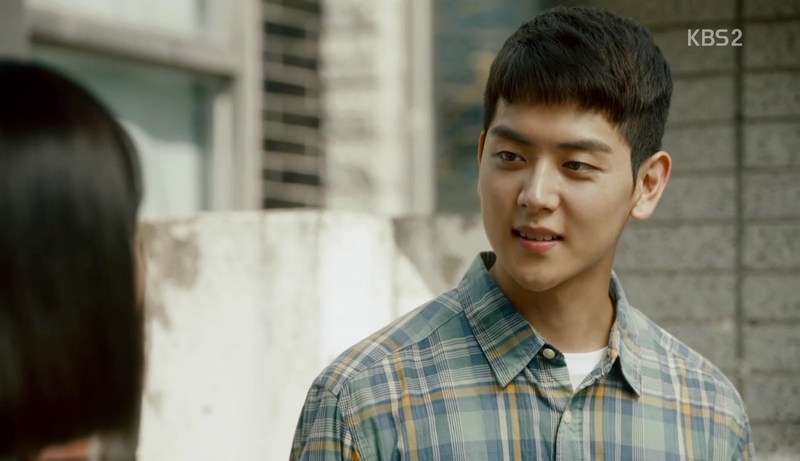 Meet Son Jin, the love of Jung Hee's life. He is being played by Yeo Hwi Hyeon who appeared in several popular dramas such as Pinocchio, Six Flying Dragons, and Solomon's Perjury. He is Jung Hee's brother's senior and has feelings for Hye Joo. But after his father learns about Hye Joo's background, he is opposed to him seeing her. Another question now is: Will he give up his feelings for Hye Joo and finally notice Jung Hee?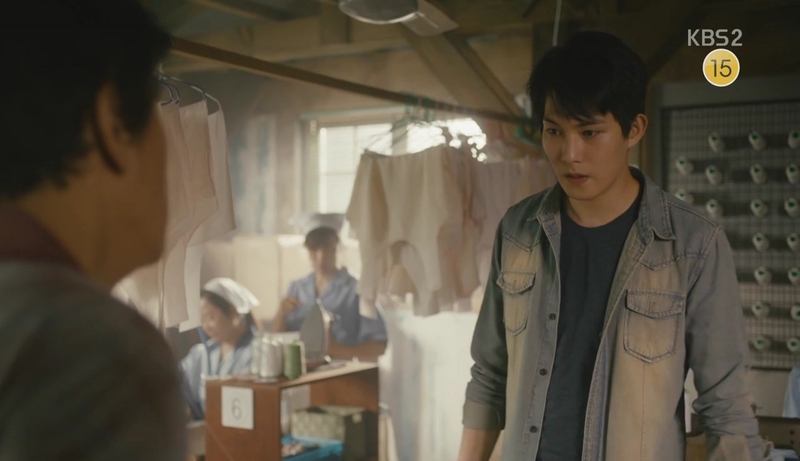 Meet Joo Young Choon. Everyone in the town knows him as a "gangster" who does various jobs. You can literally see him working everywhere. His true personality is yet to be revealed but for sure, he's another mystery in the drama, especially concerning the kid he's living with. Is it his daughter or sister, who knows. He seems to be drawn towards Hye Joo (and I'm lowkey shipping them) despite his "sometimes rude" attitude. I think you'll get what I mean when you watch the show. Anyway, he is being played by CN Blue's Lee Jonghyun.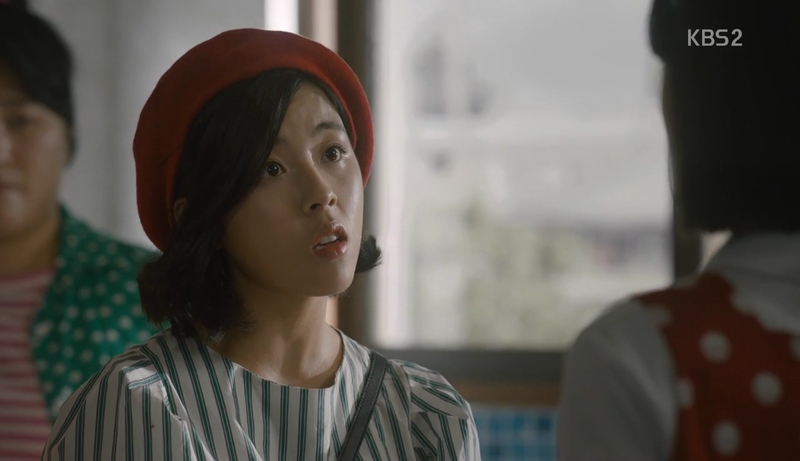 Lastly, meet Sim Ae Sook. She is the bully of the school. Of course, the bully cannot be missing if this is a school drama, right? So here she is being played by ex-TinyG's Min Do Hee. She appeared in several dramas like Mom and Mirror of the Witch. In this drama, despite her nasty attitude, I still think there's more to her. She's very soft towards Young Choon for some reason and I really want to know why. But anyway, her fashion in this drama is always on point.
---
And there you have it. Thanks for reading!!
Are you also watching this drama?