Name: Chae Seo Jin
Native name: 채서진
Given name: Kim Go Woon
Also Known as: 김고운; Kim Ko Woon; Kim Go Un
Nationality: South Korean
Gender: Female
Born: April 30, 1994
Age: 24
Kim Go Woon is the sister of Kim Ok Bin.
Articles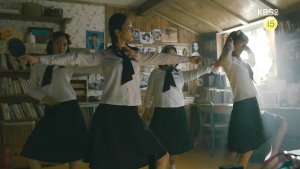 Drama Recaps

- Sep 30, 2017
Set in Daegu during the 1970's, this is a drama about the chaotic adventures of a group of teenagers. Check out why you should be watching this drama now!