2016 K-Drama in Review according to the Big 3
Another New Year, another 3 drama ceremony awards: MBC, SBS & KBS, along with endless categories to avoid leaving anyone out as that would be rude! Not to mention the acceptance speeches that vary in shape, size and format but enable stars to shine and networks to capitalize on advertising sales during breaks, ending the year joyfully happy and that's the best gift anyone can give and receive. 
MBC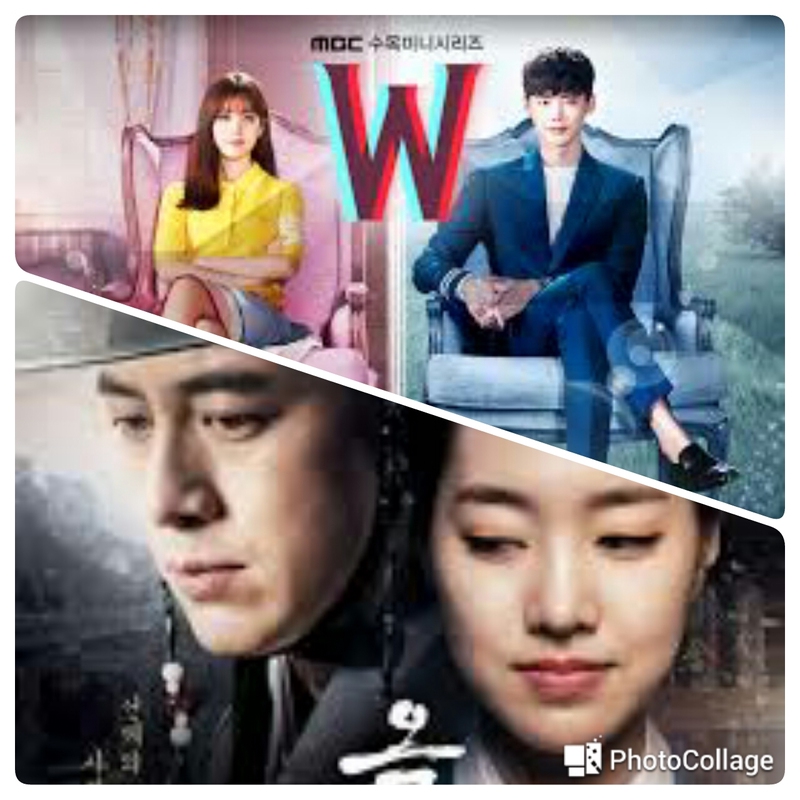 The network was all about W. The ratings unfortunately were not. With a strong premise, epic drawings and an original plot, W had everything to succeed and it appeared that it was going to be memorable, perhaps because it was for a while. Yet, as the story progressed, the hype around the drama and the interest digressed. Here's a drama that would have benefited from being pre-produced as it might have had a clear vision from beginning to end and then merited all the awards it has received perhaps due to lack of significant competition with other in-house dramas throughout the year. 
Flower in the Prision was also a strong winner despite its lackluster visibility and awareness. It was a solid, interesting, compelling, addictive drama that could have easily gone on for fifty or more episodes and still remain fresh and utterly fascinating to watch. The drama's ratings attest to that. It's curious that MBC's most talked about drama is W, whose ratings didn't really bloom, but Flower in the Prison whose buzz was minimal or barely nonexistent in comparison to W, pulled out higher ratings. It bears saying that a popular cast does not guarantee great ratings. 
MBC Awards wins by the network's most popular dramas 
W 
Grand Prize Drama of the Year, Ma!e and Female High Excellence Awards for Minj-Series, Golden Acting Award for Mini-Series, Best Couple Award, Best Script writer of the year 
Flower in the Prison 
Male & Female Excellence Award for Special Production Drama, Golden Acting Award for Special Production, Drama Best Child Actor 
SBS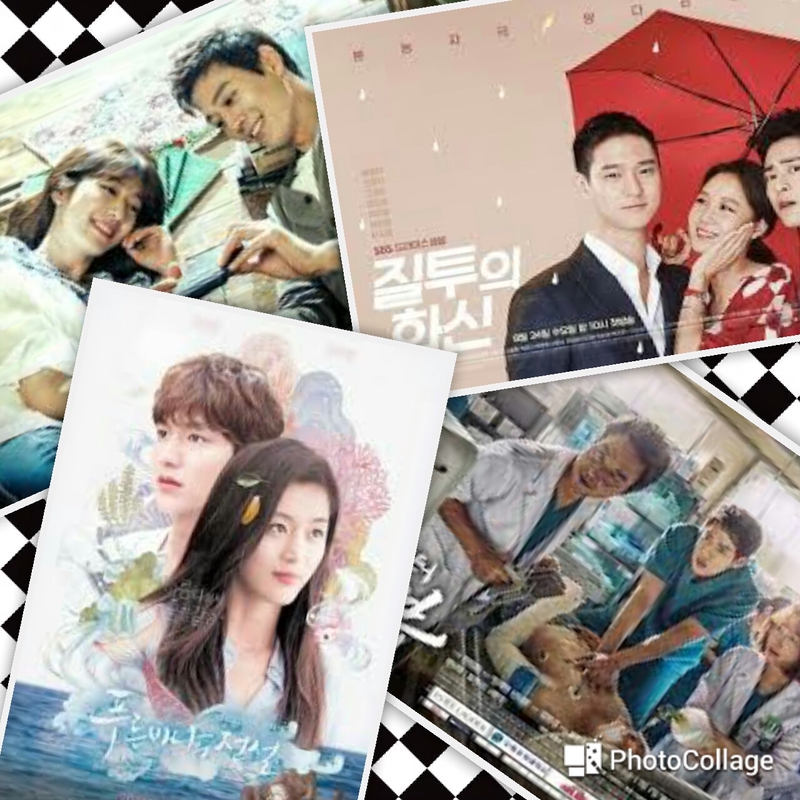 SBS was not all about Doctors and its high ratings, or Doctor Romantic and its high ratings, or Legend of the Blue Sea and it's good ratings, albeit paling in comparison to how great they were expected to be but weren't. SBS was also not just about Jealousy Incarnate which gave W a run for its money. SBS was all about the fair distribution of awards, perhaps because they've had and continue to have really good dramas that appeal to the viewers. Another reason could perhaps be because their dramas are well done and they want to share their happiness and give their thanks to all the dramas that made 2016 a brilliant year for the network.  
Doctors was nice and light and summery and entertaining so when Doctor Romantic was in the works, aw, no, another medical drama when we already had one this year. Not going to watch it, however, check episode 1, wow, cool, not the same, this is good, continue watching. SBS took the risk of producing another medical drama so close to the other, generating a lot of free online word of mouth yet they succeeded. 
Legend of the Blue Sea, like W had a lot of buzz, yet it was headlined by the one and only Lee Min Ho. He 'screams' box office wherever he goes for his talent, versatility and professional posture and Jun Ji Hyun, You Who Came from Another Star leading actress 'screams' success. Together they  make a drama couple as phenomenal as they come, made in K-Drama heaven in a great love story between a mermaid and a conman. Such combined talent and performances merit strong viewership yet it bears to be said that a great cast doesn't guarantee great ratings. 
SBS Awards wins by the network's most popular dramas
Doctors 
Top Excellence Actor in a Genre/Fantasy Drama 
Doctor Romantic 
Excellent Actor and Actress in a Genre drama, Best Couple, Idol Academy Award 
Legend of the Blue Sea 
Top Excellence Actor in a Genre/Fantasy Drama, Best Couple, Special Actor in a Fantasy drama, Idol Academy Award 
Jealousy Incarnate 
Top Excellence Actress in a Romantic Comedy 
Pre-Produced disappointment Moon Lovers: Scarlet Heart and fairly off the beaten K-Drama track buzz wise Daebak also won awards with Jang Geun Suk impressing critics with his outstanding performance. The scene with the snake was impressive! 
KBS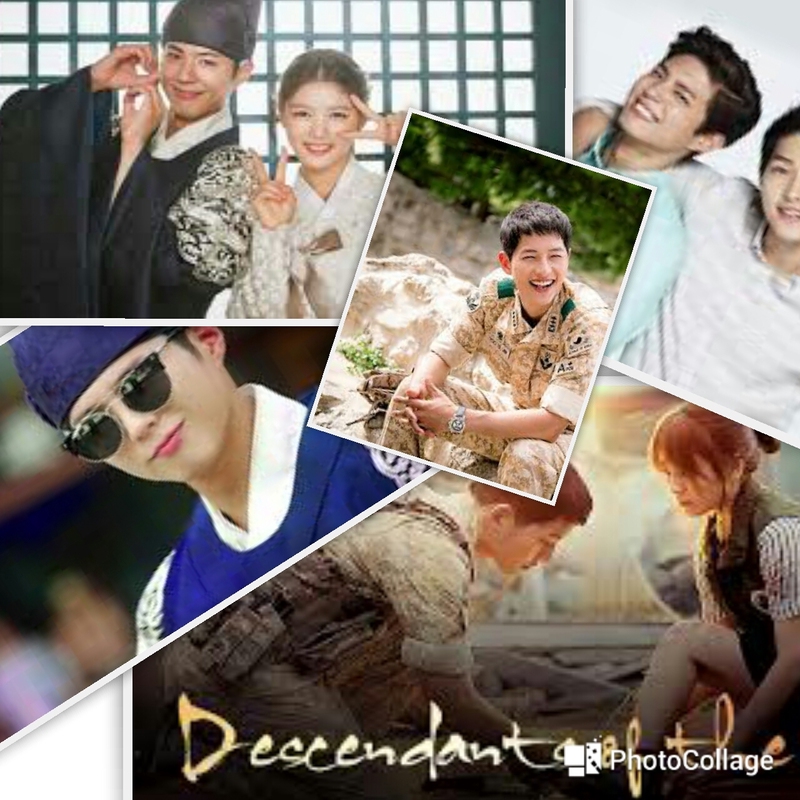 The network didn't go all the way MBC, neither all the way SBS, instead preferring to stay in the middle with the global phenomenon Descendants of the Sun :-) and the cute Moonlight Drawn by the Clouds, its greatest winners. 
Descendants of the Sun was a success everywhere, talked about all over the place, on the internet, in the streets. It was bigger than big, more popular than popular, it simply was the drama anyone and e everyone pretty much watched. It was pre-produced, it was Song Joong Ki's post-army comeback and expectations were high. It was either going to be a winner or fail miserably. Song Joong Ki was and is now more than ever a popular actor with a revered status in K-Drama land so a project like this would either land him in a sea of compliments or criticism. The fact that he succeeded where many have failed is a testimony to him as an actor. Descendants of the Sun was the first of many pre-produced dramas in 2016 but the only pre-produced success. 
Moonlight Drawn by the Clouds, a youthful, breezy sageuk rose Park Bo Gum to A-List status with his performance. The drama was light and sometimes fluffy, but always adorable to watch and the audiences agreed by tuning in each week to watch it. Park Bo Gum was exceptional in role as the crown prince. It seemed like the character has been custom made to fit him and it did. 
KBS Awards wins by the network's most popular dramas 
Descendants of the Sun 
Male & Female Grand Award, Best Screenwriter, Best Couple x2, Best New Actress, Excellence Actress in a Mini-Series 
Moonlight Drawn by the Clouds 
Top Excellence Male, Best Child Actor & Actress, Excellence Actress in a Medium length Drama, Best New Actor, Best Couple, Netizens Award
High expectations, pre-produced dissapointment, Uncontrollably Fond was mention free at the awards prize wise. It bears to be said famous idols do not save a poor script from being unable to attract audiences. 
Overall, all who should've won did so in my opinion. W was good, although not as much as I might have liked considering my expectations. Loved Flower in the Prison although I kept hoping for a kiss which didn't materialize. Doctors was great at first but then it became and continued being too mushy mushy and that was the story. Doctor Romantic was a surprise, one I wasn't expcting and threw me off balance, but one I love so much that I count the days until the next episode comes out. Jealousy Incarnate, I couldn't connect with and I tried, oh how I tried. Descendants of the Sun was phenomenal and not just because of Song Joong Ki.  Jin Goo also did a tremendous job. Although I was a big fan of Song Joong Ki, I definitely was not a fan of his post-drama interviews. I will ignore the interviews and continue to enjoy his work. Moonlight Drawn by the Clouds was another surprise. Not being a fan of the lead actress, I postponed the drama as much as I could, until I couldn't and I have Park Bo Gum to thank for that. So, Park Bo Gum, thank you!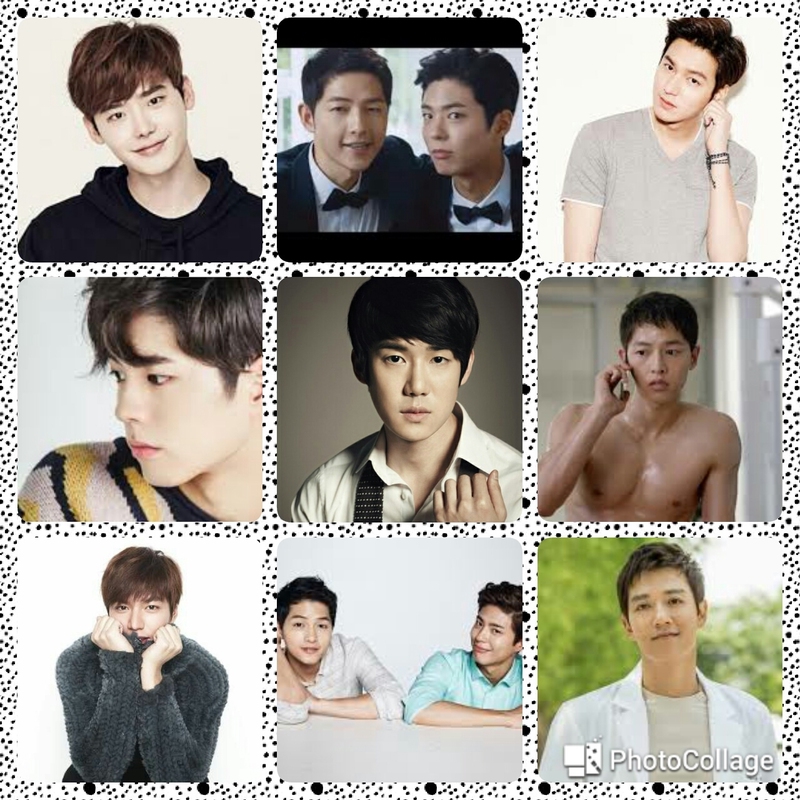 It would be interesting to merge all three ceremonies into one transmitted on all three channels simultaneously to truly honour K-Drama, the actors and actresses, the writers, the backroom staff and the fans. As that is not the case, drama enthusiasts are able to enjoy them fully individually.