Editor's note: This article was written nearly 2 weeks ago when the show was on it's 10th episode.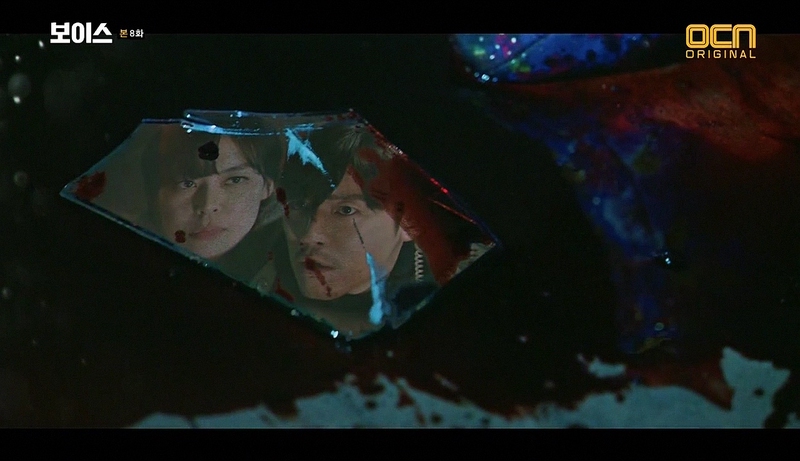 First and foremost, this drama is amazing. Words can't explain how much I love this it. If you're into suspense, crime, action, then this drama will suit you. Every episode gives you heart-stopping scenes. Believe me, I couldn't breathe in the first episode. This drama is really good especially the suspense. When an article was released that Voice wouldn't be airing for a week, many fans were disappointed because they were so hooked and were patiently waiting for the next episode. THAT'S HOW GOOD IT IS.
Basic information about the drama:
Title: Voice
No. of episodes: 16
Network: OCN
Main cast: Jang Hyuk & Lee Ha Na
The drama is about finding the murderer that killed the people these two detectives love the most; Detective Moo's (Jang Hyuk) wife and Ms. Kang's (Lee Ha Na) father were both killed by the murderer the same night. Here's a screen cap of the murderer: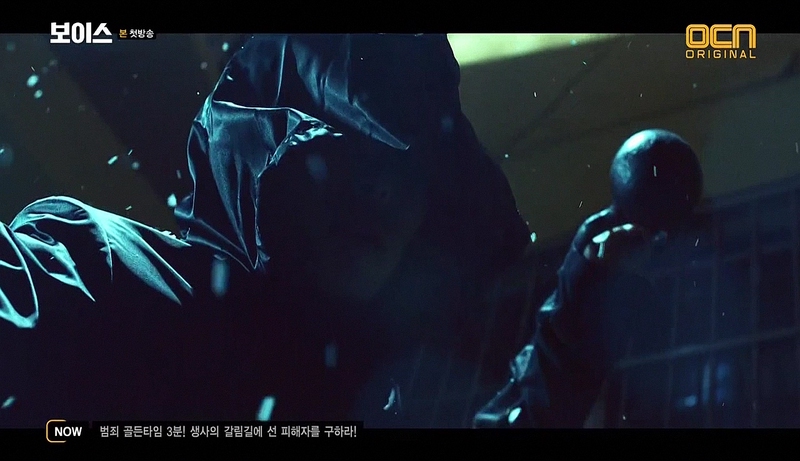 This drama will make you suspect a lot of people because it seems like everyone's connected to the real murderer (who is still unknown until now). The drama is now on their 10th episode so I suggest you better stream or download the drama already before it's too late and join us as we reach the end of this roller coaster ride.
If you're wondering why this drama is called 'Voice', it's probably because Ms. Kang has this ability to hear things, deeper than a normal human being and can distinguish what kind of sound is that. Incredible right?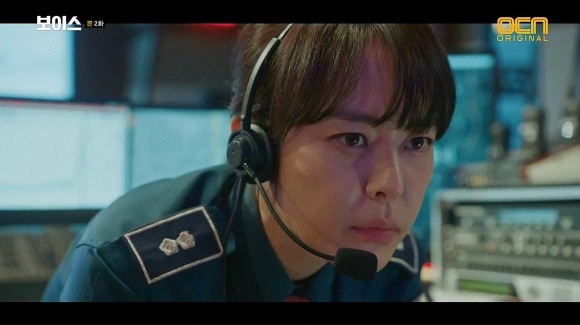 One more thing why you should watch this drama: Yesung. Yes, the Super Junior member Yesung is also part of this suspense-filled drama alongside with Baek Sung Hyun (Doctors, Stairway to Heaven). He is part of the Golden Time Team (formed by Ms. Kang). He plays an amazing role there so you better check it out yourself!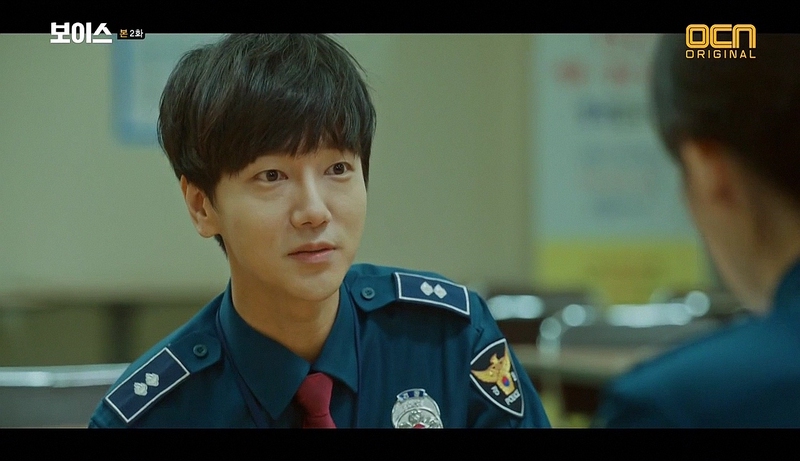 I guess I laid out every reason for you to watch this drama so I'm hoping you'll start watching it after reading this article. After 38 Police Squad, comes this drama so I'm starting to believe that OCN is kicking their ass off this year with these amazing dramas!