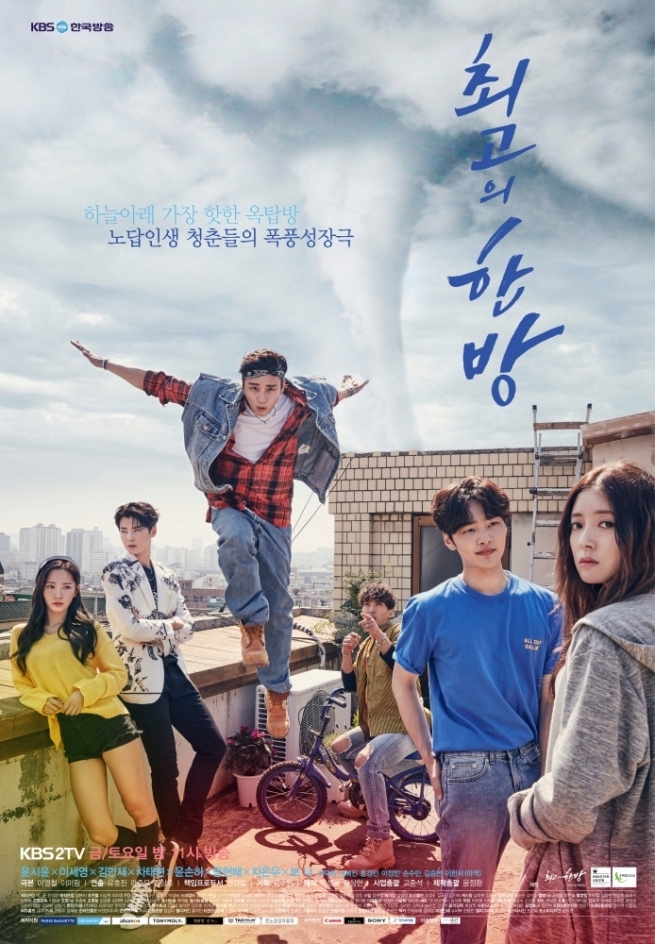 Just when I thought I had seen the last of the time travel craze with Tunnel, Hit the Top showed up to prove me wrong.

I found this gem when I was checking out what Yoon Shi Yoon had been up to lately apart from one of my favourite variety shows 2 Days 1 Night that he's a regular on. I happily discovered this show and marked it as Plan to Watch immediately as soon as I saw the cast.
This is a drama with a star-studded cast and many hilarious cameos. We have Kim Min Jae, Yoon Shi Yoon, Cha Eun Woo, Cha Tae Hyun, Lee Se Young, and many more talented individuals.
---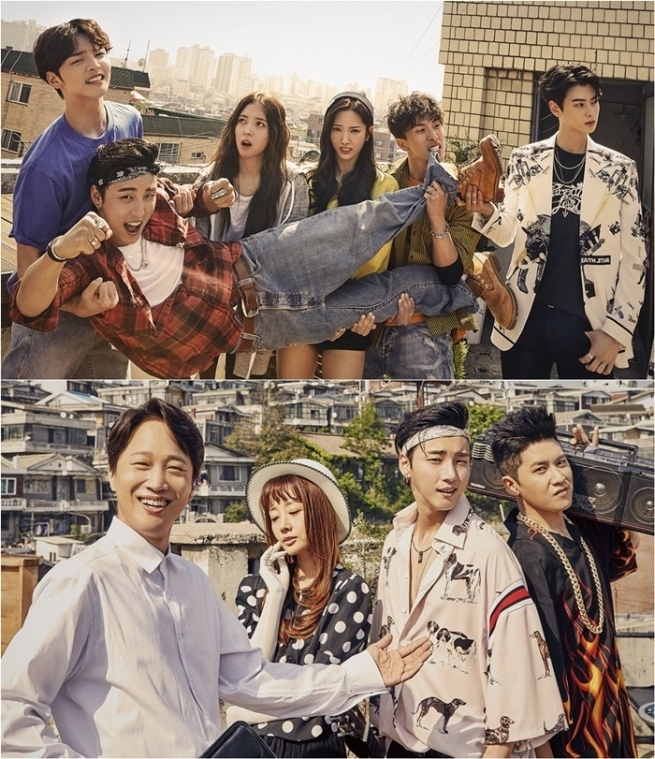 In Hit the Top, we have Yoo Hyun Jae, played by Yoon Shi Yoon, who is a member of the popular group J2 in the year 1993, things go amiss however when he somehow manages to time travel to the year 2017. Here, he meets Lee Ji Hoon, played by Kim Min Jae, Choi Woo Seung, played by Lee Se Young and MC Drill, played by Dong Hyun Bae. Ji Hoon and Drill are both trainees in the tough entertainment industry struggling to hopefully one day debut as idols. Woo Seung is the fake Ji Hoon as she goes to an academy in place of the real Ji Hoon who doesn't want to be a Civil Service worker. 
These three youths meet Hyun Jae and, of course, hilarity ensues. Let's not forget about the fact that Hyun Jae is actually Ji Hoon's father but somehow neither of them know this, seriously this baffles me, Ji Hoon even watches videos of Hyun Jae but doesn't make the connection between the two.
---
I'm really enjoying this drama, I'm not going to lie, it's not without its flaws, but overall it's a really funny show with a unique story line. My only question is where do they want to take this story line? I don't know but I'll enjoy the ride anyway.
---
Characters
Yoon Shi Yoon as Hyun Jae is great, at least to me he is great. One second he's being all cocky, then he's all cute and then he's sexy. He's killing me, he's really killing me. But seriously his character is hilarious, it's never a dull moment with Hyun Jae.
I also cannot believe he performed on Music Bank with Hong Kyung Min as J2, as if I needed another reason to love him any more than I already do!
---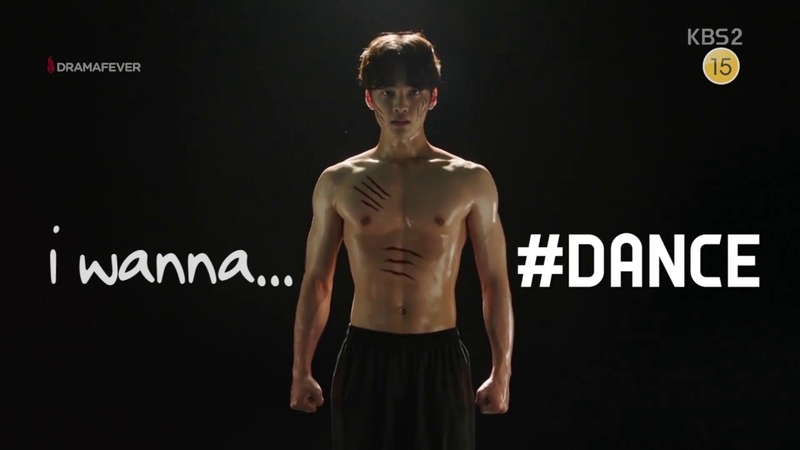 Kim Min Jae, Saranghaeyo! This is an example to me of perfect casting. Kim Min Jae can sing, dance, rap and then act on top of all that. He plays Ji Hoon who is trying his best to debut as a trainee and he does a great job portraying this character, you can tell Kim Min Jae must have gone through similar hardships.
He's so talented, and this rap, omg I just can't. How is he so amazing!?
One of my favourite parts of the show, plus hey, look, it's Kwang Soo!
---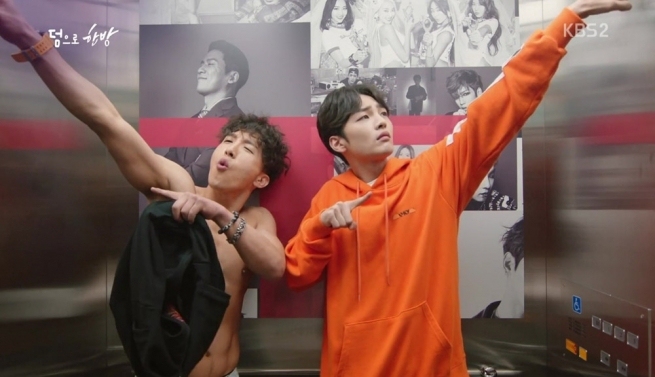 I'm not as familiar with Dong Hyun Bae, but seeing him in this show makes me look forward to seeing more of him. He plays the hilarious MC Drill, who is struggling as a trainee alongside Ji Hoon. These two make me laugh so much, plus this moment brought on a Monsta X cameo I loved to see.
---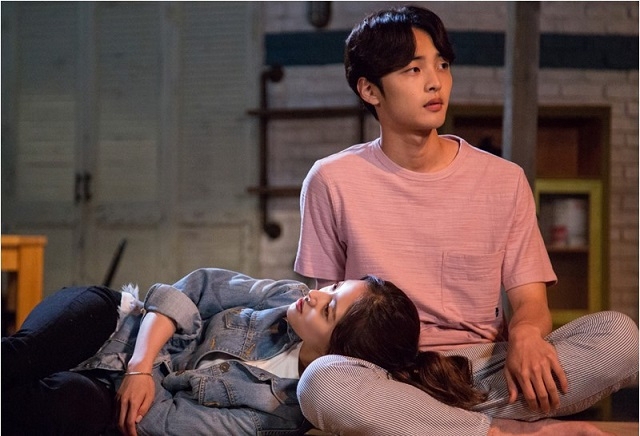 I really enjoyed Lee Se Young in Vampire Detective, so seeing her in this show made me really happy as she's playing another strong young woman. She plays Choi Woo Seung who is currently going to a Civil Service Academy in place of Ji Hoon who instead trains in order to hopefully debut as an idol. These two are childhood friends and it appears Ji Hoon has a one-sided crush on her.
I must say I'm rooting for them 100%, they're adorable and one of my favourite moments is when Woo Seung is acting all cute while drunk and Ji Hoon is half looking at her lovingly and half looking like he's about to crack up laughing. Love it!
---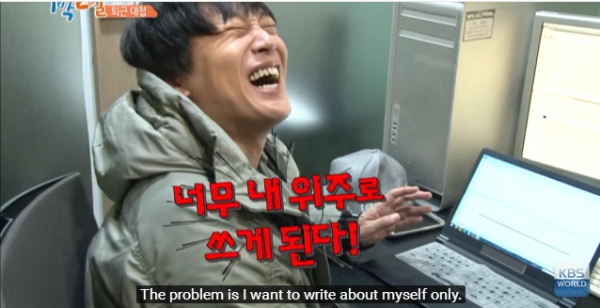 I love Cha Tae Hyun, he's just a really likable guy who's incredibly funny and laughs like a hyena, sorry I watch 2 Days 1 Night alot. He plays the ex manager of Hyun Jae and now he has his own struggling little entertainment company with what appears to be one girl group.
This might be apart of why he's so against Ji Hoon (who is his son in every way except biologically) being in the entertainment industry. I just wish he'd be a little bit more understanding and less mean to Hyun Jae, I mean I get why he is the way he is, but it still bothers me a bit to see him act this way.
Cha Tae Hyun also happens to be co-producing this drama, which just goes to show how multi-talented he is, FIGHTING! 
---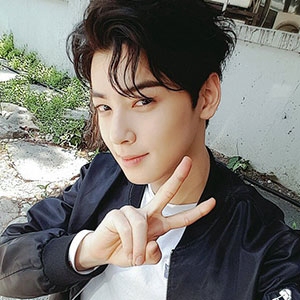 Then there's my precious Cha Eun Woo, can we all just bask in his glow for a moment?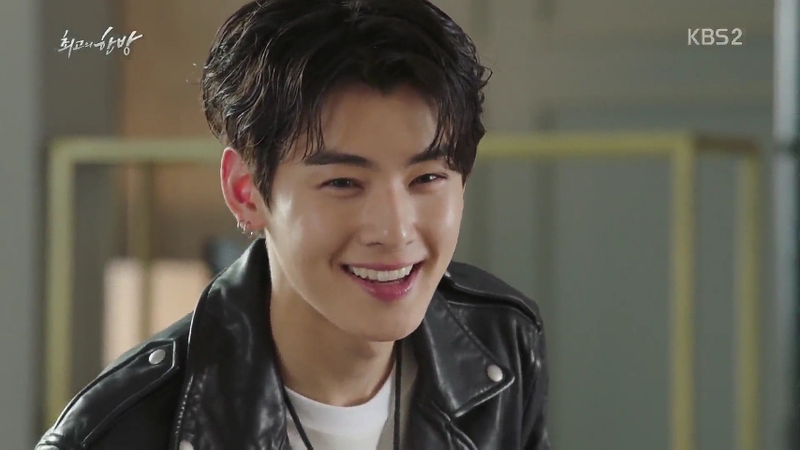 Cha Eun Woo is from the idol group Astro, which if it wasn't apparent before, I love them. I'm familiar with Eunwoo but I haven't actually seen him act before. That being said, he plays a character named MJ (funnily enough there's another member of Astro called MJ) who is a popular idol with a not so nice personality.
Considering Eunwoo is the opposite of MJ, I think he's doing a great job portraying this overly arrogant character, I might just be biased though considering I love him so much. Meh, whatever, let's all just gaze in awe at his beauty. 
---
Here are a few extra pictures I liked seeing from the show BTS...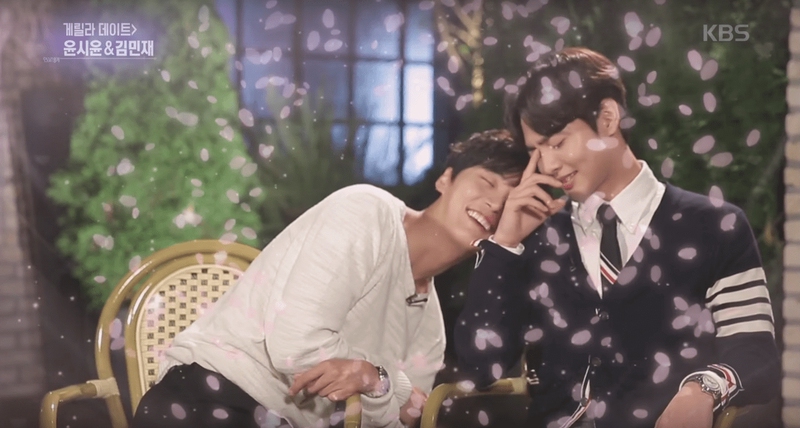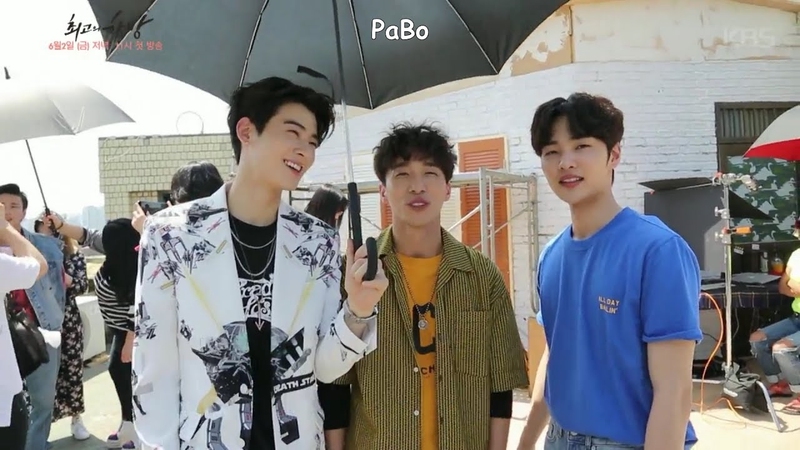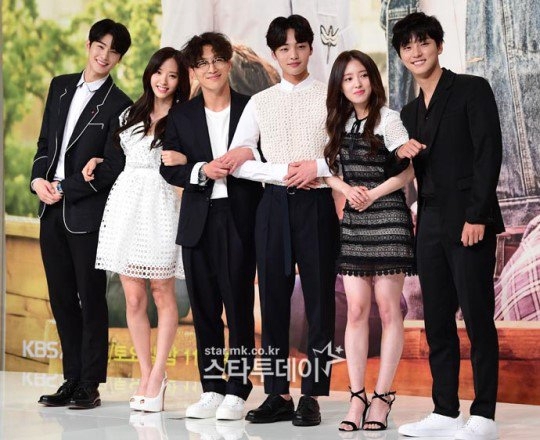 ---
I highly recommend Hit the Top, it has a great cast and each episode is full of humor. It's about halfway through airing now, so check it out when you get a chance or while you're waiting for new episodes of Fight For My Way or Suspicious Partner! *Wink*
Til next time! ~Cub