WARNING: This article may contain some spoilers, you have been warned!
Annyeong! I knew as soon as I started watching this show that I wanted to write an article about it. I had anticipated it before it started airing and then as soon as I watched the first two episodes it was like... BAM!
I'm going to do my best not to spoil anything, however, even the synopsis of this drama spoils it a bit, but I'll try!  Without further ado, here we go!
---
What Is It About?
Come and Hug Me is about two childhood friends, Yoon Na Moo (young) played by Nam Da Reum and Gil Nak Won (young) played by Ryu Han Bi. However, tragedy pulls these two friends apart when Nak Won's parents are brutally murdered one night by Na Moo's Father. 
Fast forward years later, Na Moo now goes by the name Chae Do Jin played by Jang Ki Yong and is trying to move on with his life (to atone for the sins of his Father) by becoming a police detective. Nak Won, now goes by the name of Han Jae Yi, played by Jin Ki Joo, and is also trying to move on by becoming an actress like her Mother. Unfortunately, their peaceful days are shattered when the pain of their pasts is once again brought into the public eye.
---
The Atmosphere of the Show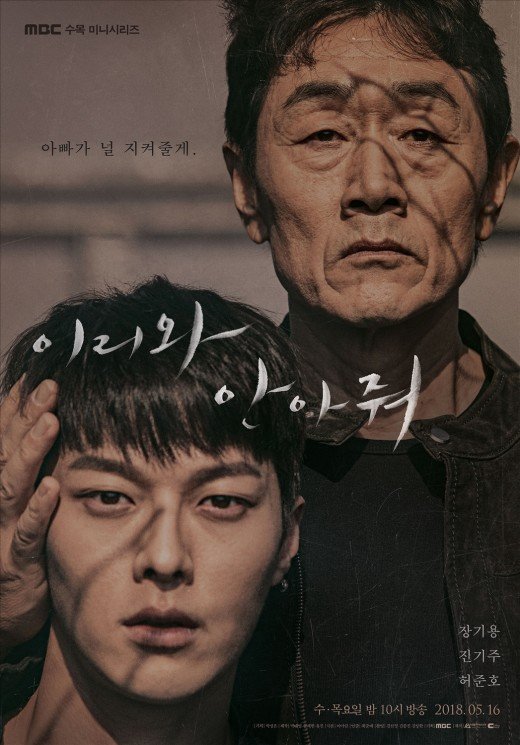 Come and Hug Me has such a heavy and dark atmosphere. I spent the first few tension filled episodes waiting for all the bad stuff to happen, because you could tell it was going to at any moment. So many moments of the show are filled with this heavy eeriness between the family dynamic and the crimes the serial killer commits. That's the other thing, the killer on this show can be so scary, he doesn't have to do anything more than appear on the screen and I have goosebumps on my arms.
---
The Actors
The actors in this drama are amazing. It has a full cast and crew of amazing individuals.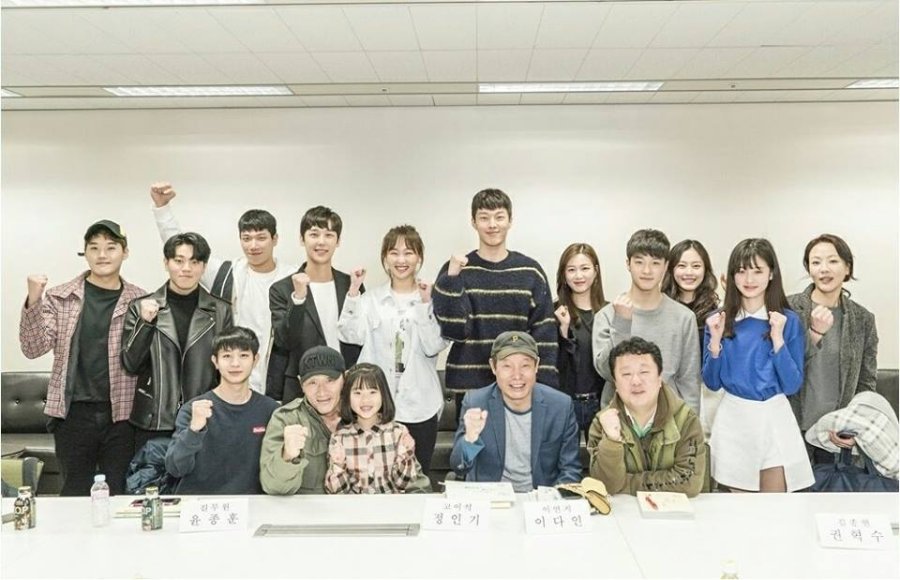 I love when the actors playing the younger versions of the characters do an amazing job, they're actually very believable, which isn't something every drama is able to accomplish.
I'm not as familiar with Ryu Han Bi, but she does a great job of playing that outgoing type of character and I'm looking forward to her future roles.

Nam Da Reum has acted in a ton of dramas usually playing the younger version of the lead character such as Pinocchio, Six Flying Dragons, While You Were Sleeping, Just Between Lovers, etc.

Jin Ki Joo is another actor I'm not that familiar with, judging by her MDL page she has starred in a lot of supporting roles. She's been really great in Come and Hug Me, playing a character still struggling with the trauma of her childhood yet trying to become a successful actor. Plus, I love how Nak Won interacts with Na Moo, it makes my heart ache.
Jang Ki Yong, I think I've only seen him in two things, The Liar and His Lover and The Boy Next Door. Both of these shows were the complete opposite of Come and Hug Me. I love that he can clearly play a variety of different characters, it's just going to be weird for me to watch him in a much less dark role now. He does an amazing job playing Na Moo, a character struggling with the horrors of the past and trying to do some good in the world by becoming a police detective yet never able to really leave the past in the past. He also makes my heart ache, If he asked me to hug him I totally would in a heart beat.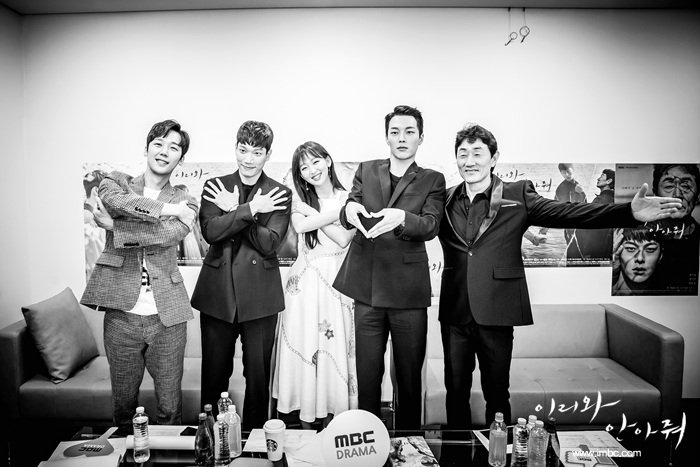 Some other notable actors/characters in the drama are:
Heo Joon Ho, who plays Yoon Hee Jae, the villain of the drama. He's actually terrifying in this show and if you check out his MDL page you'll see the long list of shows he's been in which proves he's a veteran actor.
Kim Seo Hyung, I see you! Her role in The Great Seducer is still fresh in our minds, here she plays an absolutely terrible journalist/reporter that I can't stand at all, clearly showing to us how amazing of an actress she is.
Seo Jung Yeon plays Chae Ok Hee the stepmother of Na Moo. Two notable dramas she has acted in supporting roles for have been Descendants of the Sun and Love in the Moonlight. Chae Ok Hee is another character that makes my heart ache for the never wavering love and support she has for Na Moo. I LOVE HER SO MUCH!
I could go on for ages about the actors and characters of this show, but it's really better if you just see for yourself.
---
I really don't have much more to say other than sorry for my crazy nonsensical rambling about this show. I get like this when I find a drama I really love that I want everyone else to also love. I hope you give this show a try, as I'm writing this article, it's nearing the middle mark of it's airing period. It's very dark, yet filled with hope. I want to just leave this article off with the description I recently read off of Viki, because I really appreciated the message that it holds:
Such is life. Sometimes, you are grateful and happy that you are alive, but then you lose the reason to live when you gradually lose things or people that are dear to you. When you face hardship, you start to wonder if living just means you are walking down a path of misery. However, while you are walking down that path alone, there comes a time when you become desperate for someone's hand. That hand may save you from lingering in your own misery and may also spark the desire to live although life is full of hardship. This drama shows that exact moment when two hands reach out to each other and bloom, keeping one another warm and safe. Come and Hug Me wishes to tell the viewers that although life may not be full of miracles, there is still that small hope of getting better.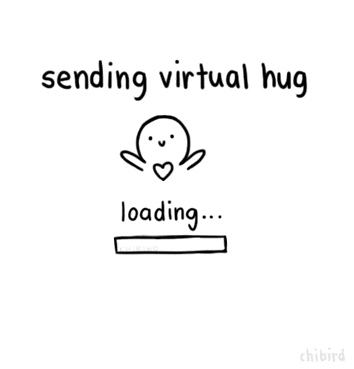 Till next time! ~Cub