I know that while it's summertime in some countries, in others (like mine) it's winter instead!
So here is my pick for the top 10 most heartwarming, exciting and lovable dramas that have kept me, and will keep you warm during this chilly winter.
(Click on the drama posters to be redirected. Minor spoilers ahead!)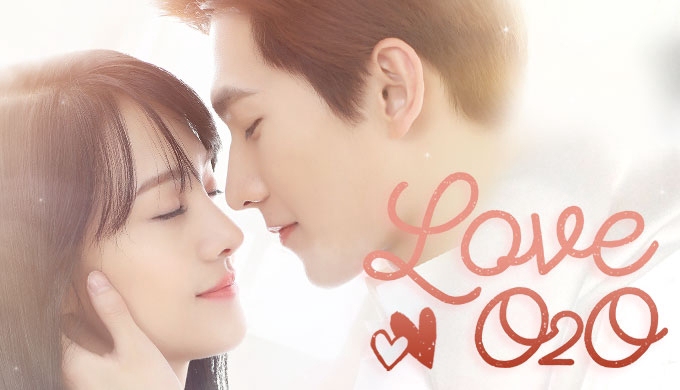 Country: Mainland China          Year: 2016          Episodes:30           Genre: Comedy, Drama, Romance
What would any list be without some perfect, no-nonsense romance?
If you're looking for a couple who is not only highly compatible in looks, but also in their attraction towards each other and their intellectual levels ~ this is the drama for you!
Love O2O is a college romance drama with a twist. It isn't just based in the real world, but in the fantasy game-world as well. 
At first, I was a bit skeptic about how anyone could execute such a concept nicely… well, I stand (or rather, sit) corrected.
If you're like me and you prefer dramas where there aren't any unaccepting parents or crazy second female lead who always gets her way, you're going to love this drama.
If you're also into the idea of watching a drama where you never, not even once, doubt whether the male lead loves the female lead then why are you waiting? Give this drama a chance already!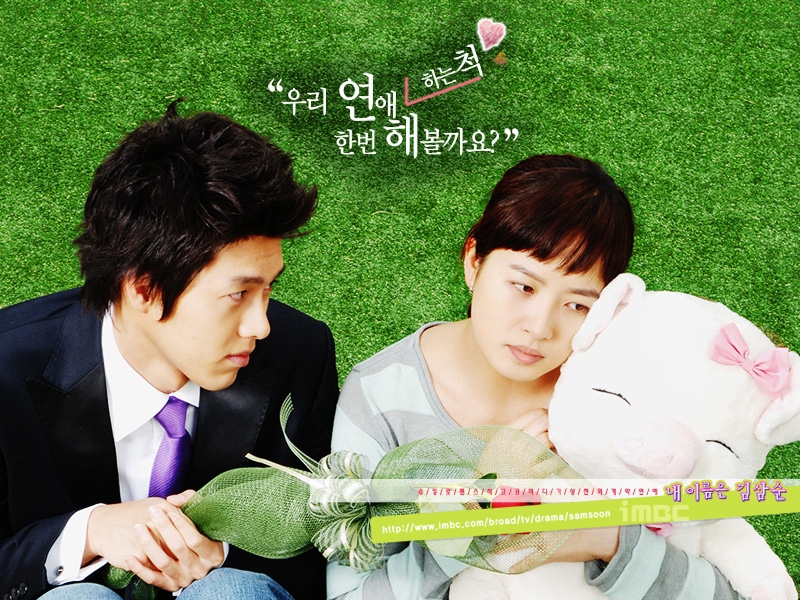 Country: South Korea                  Year: 2005                   Episodes: 21                  Genre: Comedy, Drama, Romance
My very first Korean drama! Oh, I have so much love for this one!
I know, this drama was released more than 10 years ago ~ but guys, this drama is a classic! It's a must watch! I won't tell you to watch Boys Over Flowers, or You're Beautiful (although you should watch this), or Heartstrings ~ but watch this!
It's such a rollercoaster.
So in the drama, our female lead Kim Sam Soon (Kim Sun Ah), is a really good baker. The only problem? She's aging as the day passes by and she's kinda fat (for Korean standards apparently). Everything's going well in her life until she catch her boyfriend cheating on her.
What a surprise it is that our very sarcastic male lead, Jin Hun (Hyun Bin) witnesses their very nasty breakup.
What's even more of a surprise? He needs a baker for his restaurant. Oh, and did I forget to mention that Sam Soon is unemployed?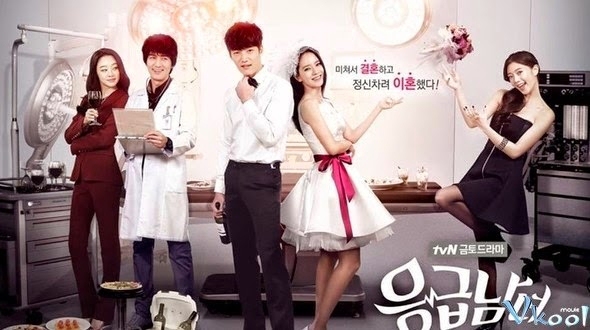 Country: South Korea     Year: 2014            Episodes: 21         Genre: Comedy, Drama, Medical, Romance
Tired of watching high school romances where the extremely rich bad boy always falls for the poor, innocent, sweet little button of a female lead? Then you should watch something that can definitely happen in real life!
"Emergency Couple", - What exactly came into your head when you read the title?
I thought about some sudden marriage contract drama when I first heard about this one. Guys, don't be me. It's not.
Emergency Couple is a drama about finding love again ~ in the same people. It's about fixing something that was once foolishly broken.
Our main leads, Oh Jin Hee & Oh Chang Min (Song Ji Ho & Choi Jin Hyuk) married young. They met when they both were in medical school, fell in love and got married, but things didn't go as planned.
It didn't take long before the fighting began, and with a very unsupportive mother-in-law, Oh Chang Min really did begin to doubt his wife's capabilities. Meanwhile, Oh Jin Hee couldn't shake off her insecurities and began distrusting her husband.
All these misunderstandings lead to a huge explosion and they got divorced. Then 7 years later, they meet in a hospital's ER as trainees.
This drama shows how two people who got married when they were too young to work things out, find each other again and fall in love. For the second time.
It's such an amazing experience, especially as both of them realize their own self-worth while beginning to value each other.
I admit, this may not be the innocent sort of love you'll find in high school dramas, but it's the sort of love that lasts for a long, long time. :)
  Country: Mainland China               Year: 2014                   Episodes: 33                     Genre: Comedy, Romance
I'm not one to give a drama I've watched once a second watch, no matter how much I loved it the first time around. This greedy mind of mine always refuses to waste time watching it all over again when there are so many more dramas out there. But this drama? Yeah, I watched it again. And I would very surely do it all over again!
Ahh, Boss & Me *sighs dreamily* … I really got pissed off a lot the first time I watched this drama. But the second time around, I understood our main lead, Feng Teng (Zhang Han) a lot more.
This drama is all about the soft type of love where the boy protects the girl while she grows within herself and becomes the strong woman that she is supposed to be.
Sure, sometimes Feng Teng seemed a bit confusing and hard to read ~ but in the end, he was only about one person; our beautiful and bubbly female lead, Shan Shan (Zhao Zanilia).
When this drama ended, I literally cried during the final scene… 
I thought to myself "Right, this is how love can be, somewhere, out there in the world."
*continues living a single life with lots of oblivious celebrity husbands*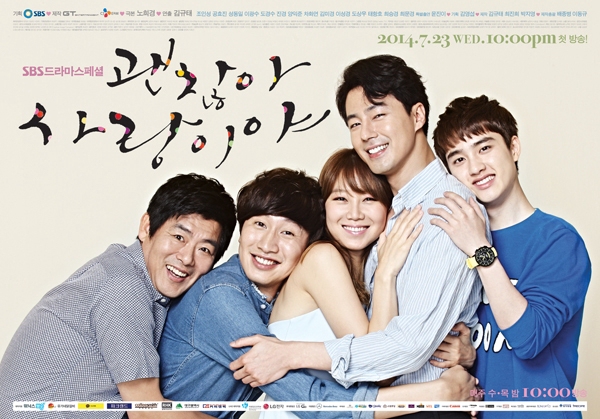 Country: South Korea       Year: 2014           Episode: 16       Genre: Comedy, Friendship, Psycho, Romance
I've noticed there are people who think this drama is overrated. Maybe it is, or maybe this drama just wasn't something they could relate to, or were looking for.
I'll admit, I didn't know what the true plot was, even while I was watching the drama. I thought everything was well and okay ~ then the plot twist hit me right in my chest.
BAM.
And I was never the same again.
This is a psychological drama, so I won't be surprised if not everyone can come to love it, or if some find it weird. But if you do learn to love it, it'll be one of the most heart touching dramas you'll ever watch. After all, people with psychological problems also deserve to love, right?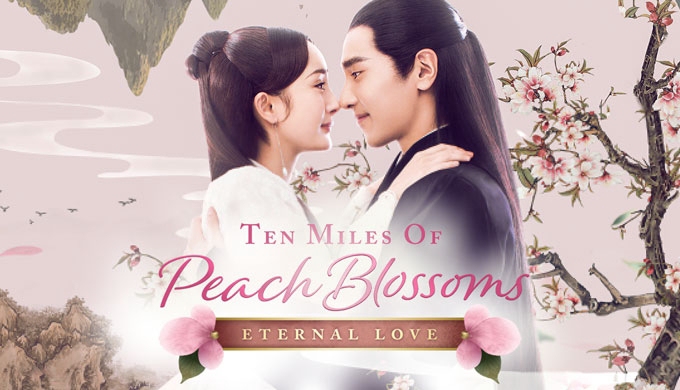 Country: Mainland China            Year: 2017          Episodes: 58        Genre: Fantasy, Historical, Melo, Romance
One of the biggest hits of this year!
Some may say that it's just over-rated. No guys, Legend of the Blue Sea is overrated. Eternal Love? This one totally deserves everything it's getting!
Eternal Love is a Fantasy Romance that everyone should watch if they want to have their minds blown.
Oh my God, I love this drama. It made me so happy, so upset and so frustrated. But wow do I love this drama!
To everyone: Give this one a go! Your winter will never be the same!
P.S. That's Mark Chao's real hair. Yep, I'm super impressed too.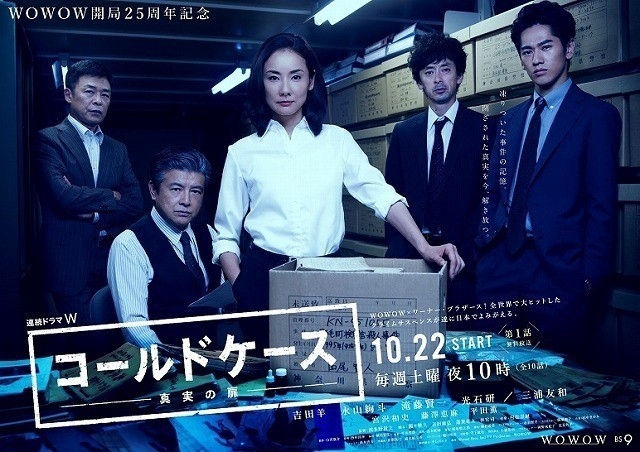 Country: Japan                    Year: 2016                       Episodes: 10                    Genre: Crime, Investigation, Mystery
If you love crime investigation dramas and have already watched dramas like "When a Snail Falls in Love", "Love me If You Dare", "Medical Examiner Dr. Qin", "Tunnel", "Signal" etc ~ then Cold Case may be your new favorite!
What I loved about this drama was that you could feel (almost) every criminal's and every victim's emotions.
(I almost wanted to keep the last episode's criminal and tell him that it's okay -_- )
Obviously, with such an obvious name, this drama revolves around a team who investigates cold cases, and with just 10 episodes, it's totally going to make you crave for a season 2!
I'll admit, I wondered if I was actually going to like this in the beginning of the first episode, but by the end, I was bawling my eyes out.
In fact, I was bawling my eyes out at the end of every episode. This drama is that impactful.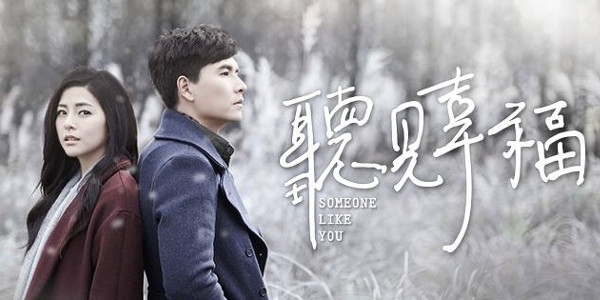 Country: Taiwan                       Year: 2015                           Episodes: 20                       Genre: Melodrama, Romance

For starters, let me clarify:
Don't let the Melodrama tag turn you off, it's not that big of a melodrama.
A bed, a dozen fluffy pillows, a blanket and your choice of device ~ turn this drama on and feel yourself falling in love with all the characters.
Plotwise this drama has everything I personally get really intrigued by:
[1]

The male lead is blind.

[2]

The female lead looks exactly like the male lead's dead fiancé.

[3]

As if by fate, they collide and have to live in close proximity.

[4]

The male lead falls in love with the female lead because of her PERSONALITY. And not because she looks like his dead fiancé.
Honestly, I have yet to see a male lead more mature, calm and supportive than Zhan Cheng (Kingone Wang) was with Yu Xi (Ren Lorene)
Oh, and what else? A HAPPY ENDING!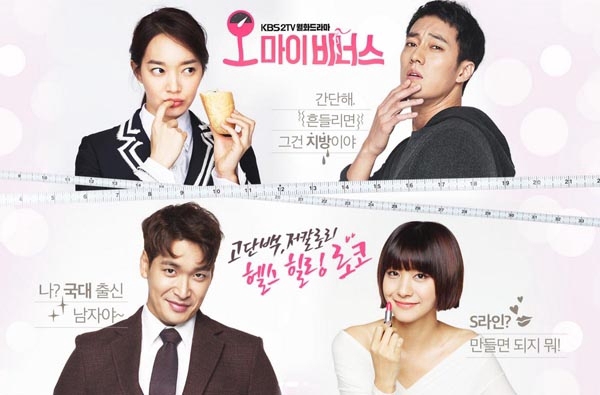 Country: South Korea         Year: 2015          Episodes: 16               Genre: Comedy, Drama, Romance
I'll admit, after everything I've put on this list, Oh my Venus may seem like a very plain drama. But if you truly see it's potential, you'll know it's so much more than that.
I know it's not as spicy as most of the dramas on this list, but the progress shown in this drama between the two leads, Yeong-Ho (So Ji Sub) & Joo Eun (Shin Min Ah), is truly inspirational.
I don't think I'll ever be able to forget the hospital scene in this drama, the dialogues, Shin Min Ah's performance, the emotions… it was such a tear fest ~ which was great because seeing that also had Grandma Kim (Yeong Ho's super-rich grandma) convinced about the main couple.
The one thing I can't get over though is how adorable Henry was in this! He should definitely act more.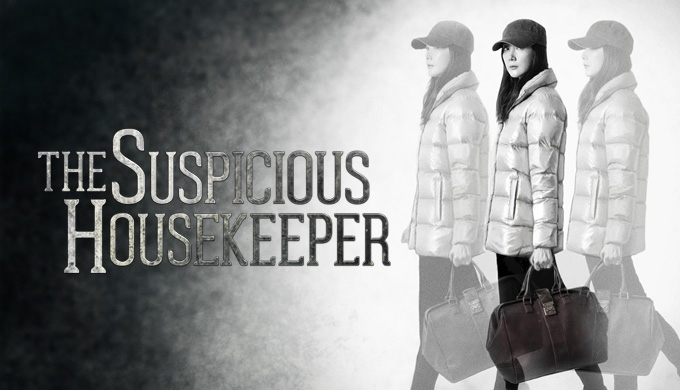 Country: South Korea                   Year: 2013                Episodes: 20                   Genre: Family, Melodrama, Mystery
This is one of the most twisted, touching things I've watched ever since I began my Asian drama journey. Now, I'll just put it out there that I'm a young girl in her early twenties, but this drama still had me held by the heart all throughout.
The concept of a super-housekeeper who doesn't smile, who doesn't show any emotions, and does anything you want her to, was such an alien and yet intriguing thing for me personally. And when she arrives at the house where the father, whose indiscretions caused his wife to commit suicide, and his troubled young children lives?
I'll tell you, I jumped into this drama scared for my life.
But thank God and all things good, I wasn't disappointed!
So many tears. So many buckets I could have filled with those tears.
Sometimes I cried because It was so sad, sometimes I cried because it was so frustrating, sometimes I cried because it was so unfair, and sometimes I cried because it was so beautiful and right.
I hear there is a Japanese version of this drama, which is supposedly better than the Korean version. I don't know for sure yet (that is why the Korean version is #1 on the list) but right after I'm done, I'll be on my way to watch that version!
---
Here are more dramas to warm you on a cold winter's night!


 (click on the name to be re-directed)
---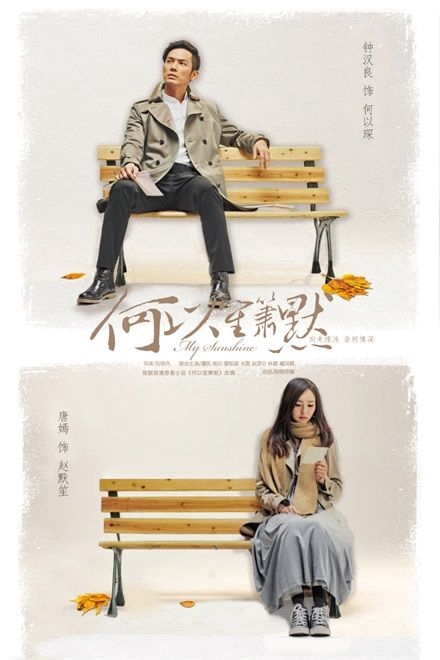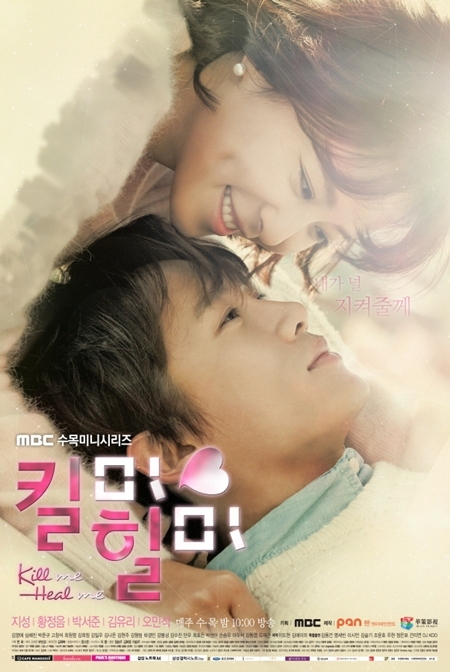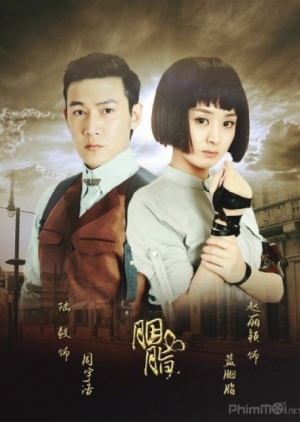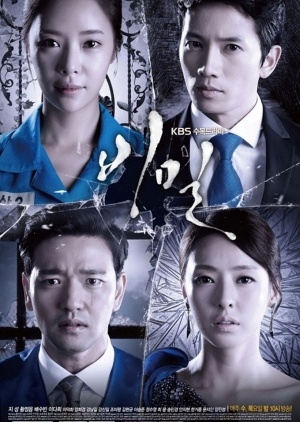 My Sunshine                      Kill Me, Heal Me                 Rookie Agent Rouge                   Secrets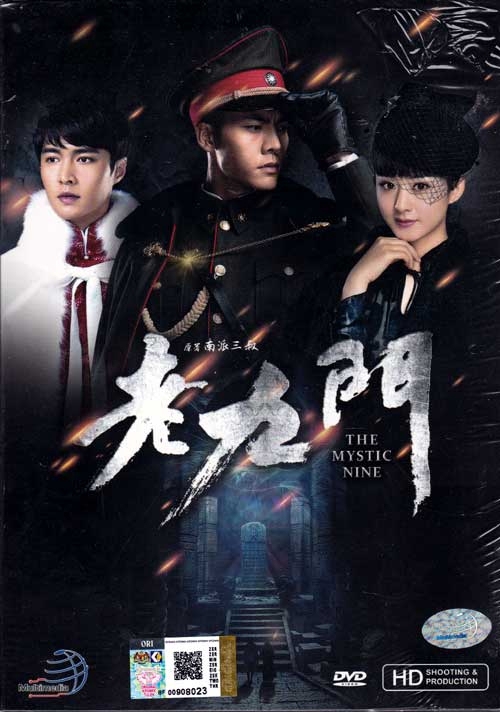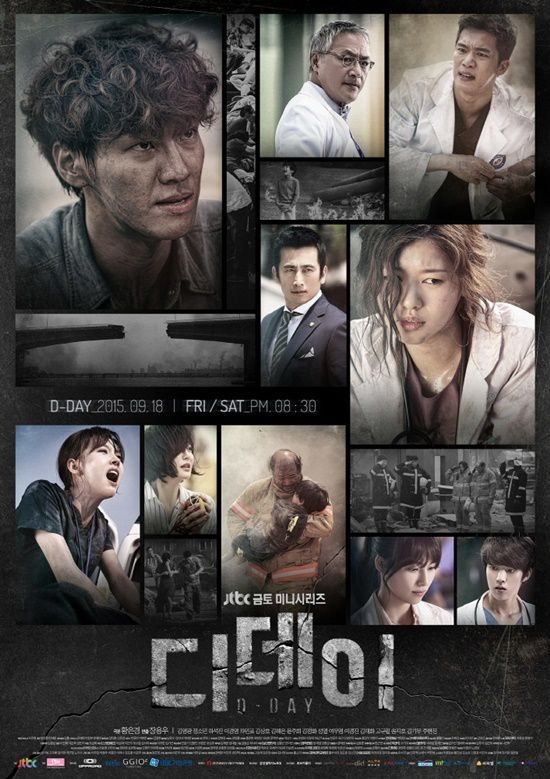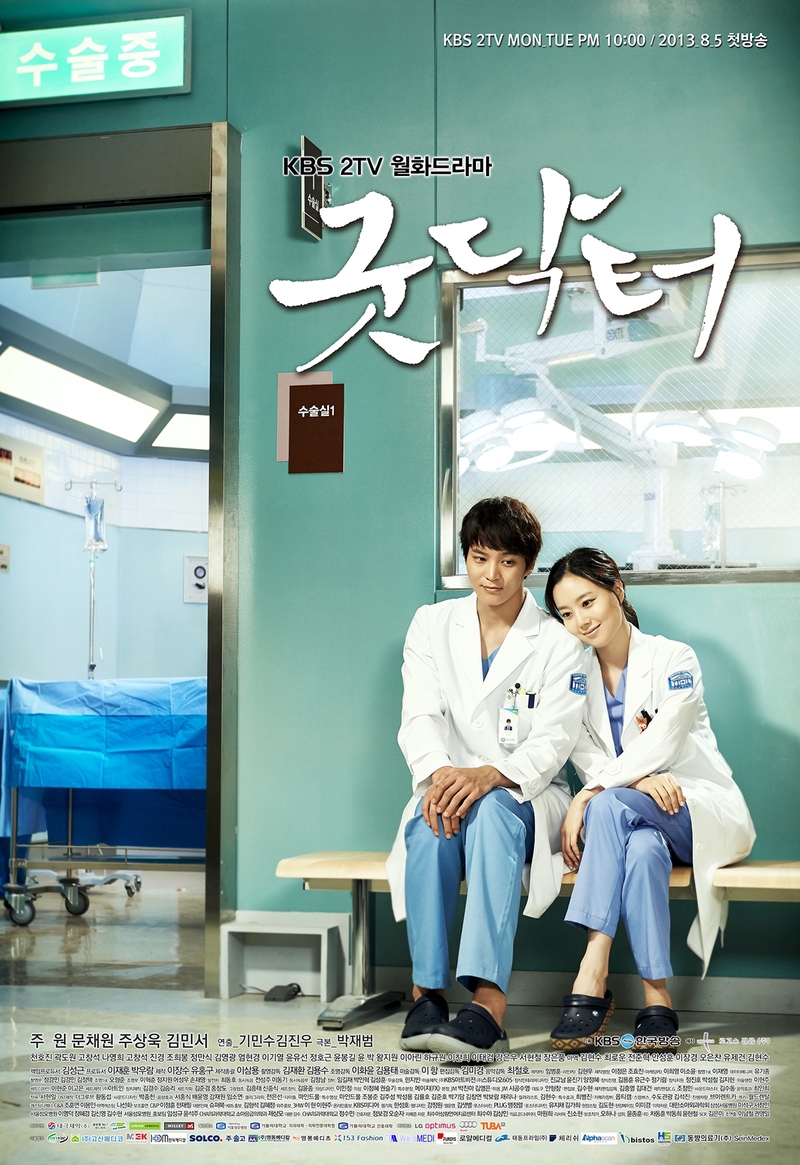 The Mystic Nine                           D-Day                                       Good Doctor                    A Beautiful Mind