Name: Henry Lau
Native name: 刘宪华
Given name: Lau Henry
Also Known as: Henry
Nationality: Canadian
Gender: Male
Born: October 11, 1989
Age: 30
Henry, is a Taiwanese-Hong Kong Canadian singer-songwriter, producer, and actor. He is best known for being a member of Super Junior's Chinese sub-group, Super Junior-M. While Lau's first language is English, he is also fluent in Mandarin and Korean.[1] He can also speak Cantonese, a little Japanese and Thai. He also learned French in Canada. Henry made his solo debut in early June of 2013 with the release of his debut mini-album Trap. His fans are unofficially called "Strings." Lau is also a part of a composing team, NoizeBank, which is a composing and production team that consists of four members, Henry Lau, Gen Neo, Neil Nallas, and Isaac Han. [2] They produced "Go" and "It's You" from Super Junior-M's Break Down and several songs from Lau's Trap. - wiki
In June 2019, Henry transitioned to his very own label, Monster Entertainment Group. He now has the ability to make every single one of his own decisions and plans to steer his career in a good direction. (Source: Allkpop)
Drama
Title
Rating
Dramaworld 2

Korean Drama,

2020

, 8 eps

0.0

Level Up

Korean Drama,

2019

, 12 eps

[Nutty One & Crazy One manager}

(Guest Role)

7.3

Oh My Venus

Korean Drama,

2015

, 16 eps

Kim Ji Woong

(Support Role)

8.4

Perseverance, Goo Hae Ra

Korean Drama,

2015

, 12 eps

7.3

My Sweet City

Chinese Drama,

2014

, 30 eps

0.0

Stage of Youth

Chinese Drama,

2009

, 12 eps

7.0
Movie
TV Show
Title
Rating
Dance Smash

Chinese TV Show,

2019

, 12 eps

8.5

Begin Again 3

Korean TV Show,

2019

, 16 eps

[Family Band Member](Ep.1-6)

(Main Host)

9.1

Player 7

Korean TV Show,

2019

, 21 eps

8.6

Go Fighting! Season 5

Chinese TV Show,

2019

, 12 eps

8.1

Back to Field : Season 3

Chinese TV Show,

2019

, 13 eps

8.7

Super-Vocal

Chinese TV Show,

2018

, 12 eps

9.1

Idol Room

Korean TV Show,

2018

, 100 eps

9.0

Why Not? The Dancer

Korean TV Show,

2018

, 8 eps

8.6

Back to Field : Season 2

Chinese TV Show,

2018

, 14 eps

9.3

Begin Again 2

Korean TV Show,

2018

, 13 eps

8.9

Two Yoo Project Sugar Man: Season 2

Korean TV Show,

2018

, 19 eps

7.6

Perhaps Love: Season 4

Chinese TV Show,

2018

, 11 eps

7.9

Master Key

Korean TV Show,

2017

, 13 eps

(Ep.1-5)

(Regular Member)

8.3

Park Jin Young's Party People

Korean TV Show,

2017

, 12 eps

8.6

Snowball Project

Korean TV Show,

2017

, 72 eps

8.7

Hyper Dimensional Idol

Chinese TV Show,

2017

, 10 eps

7.8

Real Class - Elementary School

Korean TV Show,

2017

, 2 eps

8.5

Back to Field

Chinese TV Show,

2017

, 14 eps

9.1

Life Bar

Korean TV Show,

2016

, 118 eps

8.4

Let's Eat Dinner Together

Korean TV Show,

2016

, 150 eps

8.5

My SM Television

Korean TV Show,

2016

, 0 eps

8.3

Sunshine Art Fitness

Chinese TV Show,

2016

, 13 eps

6.5

Let Go Of My Baby: Season 1

Chinese TV Show,

2016

, 12 eps

(Ep. 5-6, 8-12)

(Regular Member)

8.9

Are You Normal: Season 3

Chinese TV Show,

2016

, 10 eps

7.0

Fresh Sunday

Chinese TV Show,

2016

, 12 eps

8.3

Sisters Over Flowers: Season 2

Chinese TV Show,

2016

, 13 eps

8.3

National Chef Team

Korean TV Show,

2016

, 25 eps

0.0

Knowing Bros

Korean TV Show,

2015

, 250 eps

9.2

Always Cantare 2

Korean TV Show,

2015

, 7 eps

0.0

Always Cantare

Korean TV Show,

2014

, 4 eps

10.0

Please Take Care of My Refrigerator

Korean TV Show,

2014

, 254 eps

8.5

Super Junior M Guest House

Korean TV Show,

2014

, 12 eps

9.0

Roommate: Season 2

Korean TV Show,

2014

, 26 eps

8.4

Star Gazing

Korean TV Show,

2014

, 12 eps

9.0

Crime Scene: Season 1

Korean TV Show,

2014

, 10 eps

8.8

We Got Married Global Edition: Season 2

Korean TV Show,

2014

, 15 eps

8.1

2 Days & 1 Night: Season 3

Korean TV Show,

2013

, 257 eps

9.3

Real Men: Season 1

Korean TV Show,

2013

, 97 eps

8.5

Cool Kiz on the Block

Korean TV Show,

2013

, 174 eps

8.6

I Live Alone

Korean TV Show,

2013

, 350 eps

(Ep. 190, 192-present)

(Main Host)

9.0

Masterchef Korea Celebrity

Korean TV Show,

2013

, 8 eps

7.3

We Got Married: Season 4

Korean TV Show,

2012

, 240 eps

(Ep.263-264, 266-275)

(Regular Member)

8.4

Weekly Idol

Korean TV Show,

2011

, 450 eps

8.7

Hello Counselor: Season 1

Korean TV Show,

2010

, 431 eps

8.6

Running Man

Korean TV Show,

2010

, 600 eps

9.4

Strong Heart

Korean TV Show,

2009

, 166 eps

8.4

You Hee Yeol's Sketchbook

Korean TV Show,

2009

, 500 eps

(Ep.235, 354, 424)

(Guest)

8.9

Live Talk Show Taxi

Korean TV Show,

2007

, 501 eps

7.8

Happy Together: Season 3

Korean TV Show,

2007

, 557 eps

(Ep. 306, 342, 356, 395, 457, 489, 499)

(Guest)

8.4

Show! Music Core

Korean TV Show,

2005

, 670 eps

9.6

Happy Camp

Chinese TV Show,

1997

, 1080 eps

(Ep. 980, 992, 994-997, 1042)

(Guest)

9.1
Articles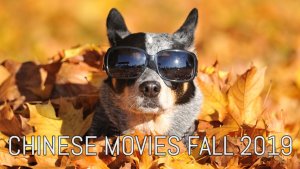 Editorials

- Sep 25, 2019
This time, Mio is back with Chinese movies that are coming this Fall 2019!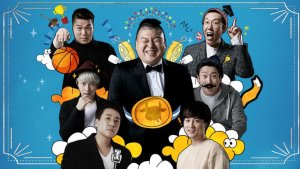 Editorials

- Aug 22, 2019
Since its inception in late 2015, Knowing Bros has come to set a benchmark in Korean Variety Show comedy. Read on to find out about the funniest episodes in its 4-year run, and why you should definitely be watching them!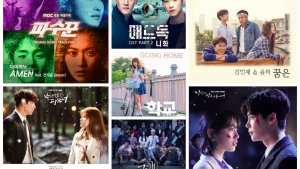 Editorials

- Dec 18, 2017
See which soundtracks make the list for this MDL'ers favorite OSTs of 2017! Is your favorite on it?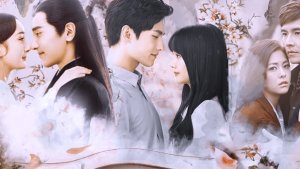 Editorials

- Jul 20, 2017
These 10 dramas will warm your hearts during this chilly winter!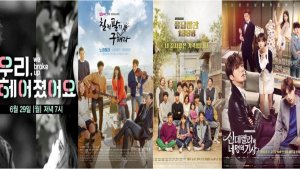 Boarding Houses, Roommates, Housemates. Everything from living together to... sort of living together.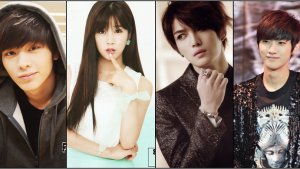 Part 2 of a list of the best dramas with idols