[Short Synopsis]
As said in the short description, in 1993, Yoo Hyun Jae suddenly disappears as a typhoon hits South Korea. It turns out that he suddenly appeared in the year 2017 after sliding down the building he was living in. That building turned out to be the World Entertainment, a small entertainment company his previous manager Gwang Jae runs. There, he meets new people: Lee Ji Hoon, Choi Woo Seung, and MC Drill. They all live under one roof thanks to Ji Hoon's kindness.
The drama has 32 episodes all in all with 35 minutes per episode. This is currently co-directed by Cha Tae Hyun, who plays Gwang Jae in the drama. This marks his first directing career. 
[Characters]
Now, let's get down to business and let me show you 7 reasons why you should watch The Best Hit. 
---
#1 These Four Friends
I'm always a fan of 'squads' in dramas because they create amazing friendships and this is one of my favourite. These four grew closer with each other. They all live under one roof, in Ji Hoon's rooftop room. This used to be Hyun Jae's room back in 1993. Eventually, they all happened to live here because of their personal reasons. 
---
#2 Da Bong!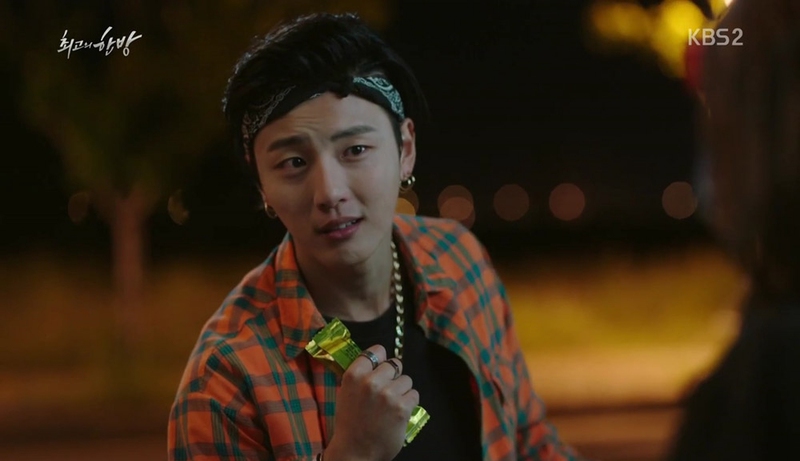 After watching several episodes, you'll probably see yourself saying "Da Bong" now because of our time traveller, Hyun Jae. Since he came from the past without any knowledge about the future, he still uses catchphrases from the past like "Da Bong" which means "Thumbs Up" in English. Since he kept using that catchphrase, he ended up using it as his fake name to cover up the fact he came from the past. He calls himself "Kim Da Bong" in 2017.
---
#3 The Cameos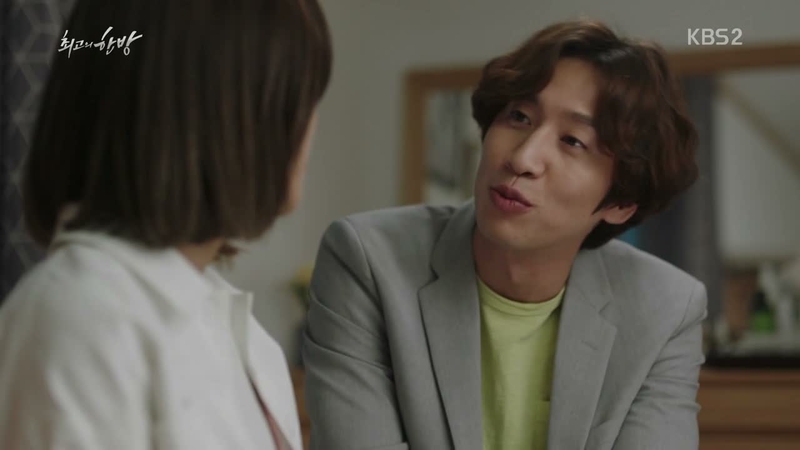 We get to see several known actors in this drama during the first few episodes thanks to Cha Tae Hyun's connections in the industry. I won't spoil you with the other actors but let me spoil you with this. Yes, this is Lee Kwang Soo from Running Man. His role here is a cheating bastard, I'm sorry for the word since he was supposed to be Choi Woo Seung's boyfriend but he ended up cheating on her with her best friend. This triggered Woo Seung to leave her current place and since she has nowhere to go, she ended up living in Ji Hoon's room. 
---
#4 Two Idols to look out for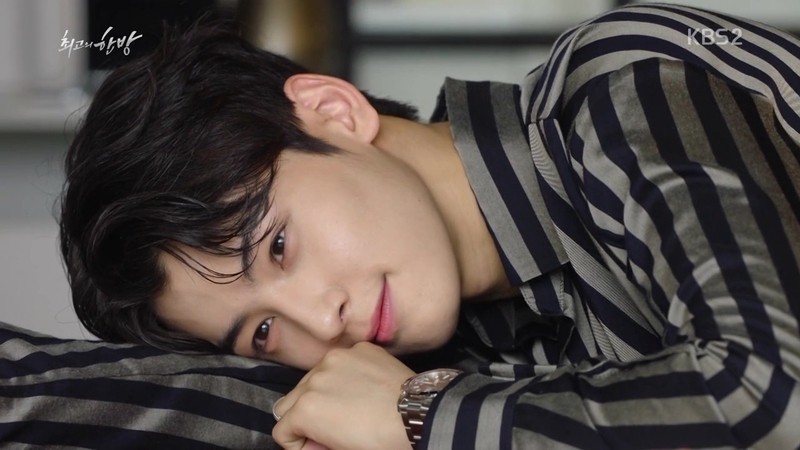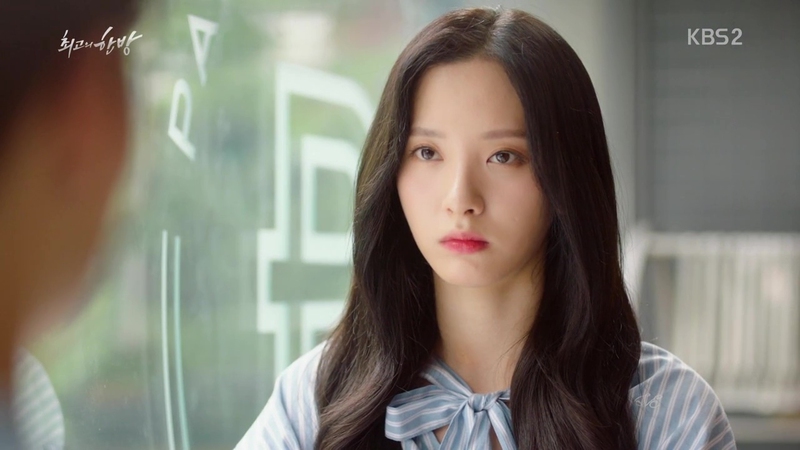 These two are idols if you still don't know about it. The first picture above is Eunwoo from the group Astro (ugh i love that group) and the second picture is Bona from the group WSJN or Cosmic Girls. They are both under the same company, Star Punch Entertainment. Eunwoo plays MJ, one of their company's popular idols. His connection with Hyun Jae is the recent song he released. Minor spoiler: it actually came from Hyun Jae's composition notebook from the past. On the other hand, Bona plays Do Hye Ri, part of the debuting team who has feelings for Ji Hoon.
*Also, Monsta X made a cameo here too so if you're a monbebe, you'll surely love it!
---
#5 The Fansite Noonas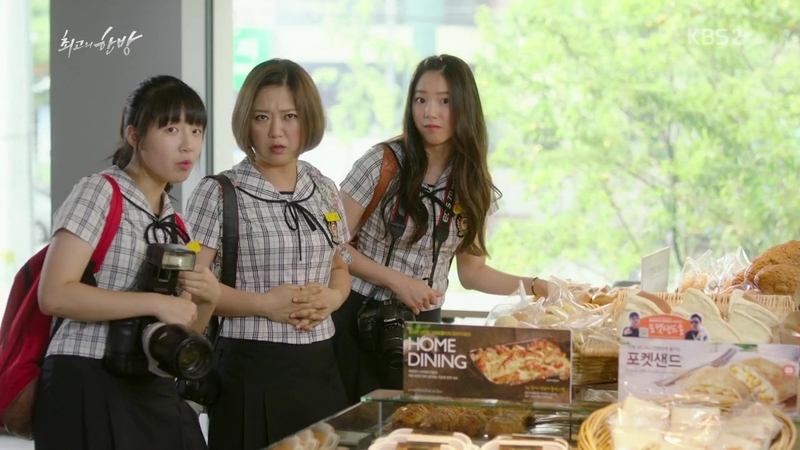 I italicized the word 'fansite' intentionally because I'm not quite sure if they are fansite noonas but basing from their camera, I guess they are. However, you also have to watch out for them because they will bring you laughter. And yes, that is Kim Sook from Unnies and a famous comedian. Thanks to them, they brought Ji Hoon to fame.
---
#6 The OTPs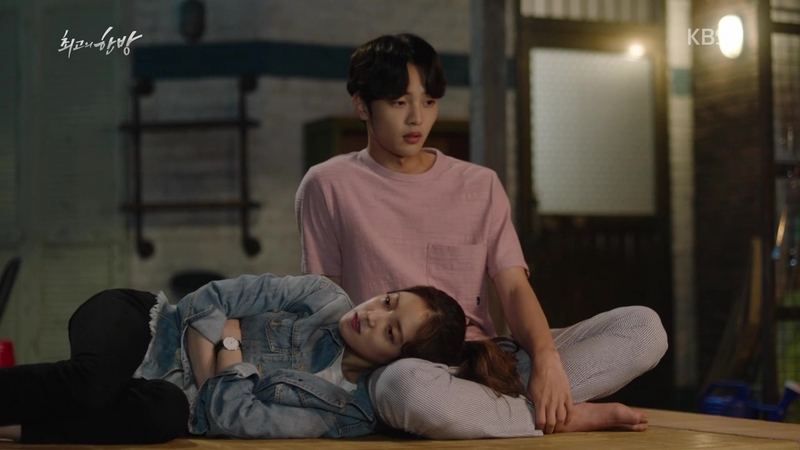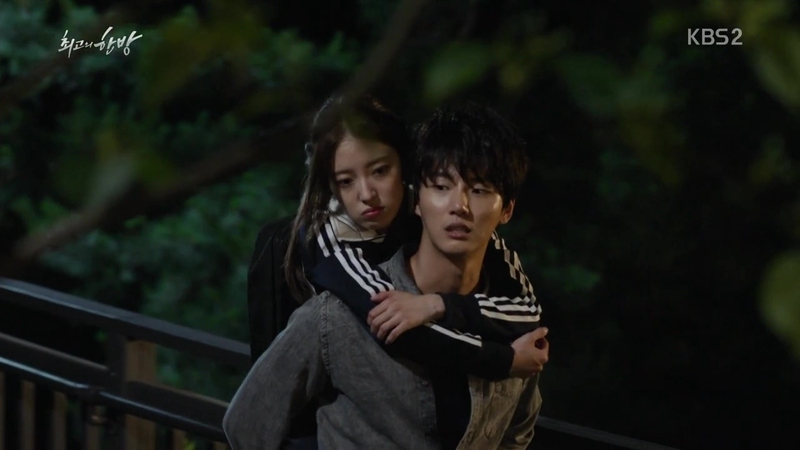 I love both OTPs but my heart still belongs to Woo Seung and Ji Hoon. Currently, though, Woo Seung and Hyun Jae's ship is sailing way too hard and my heart breaks for Ji Hoon since he confessed his feelings for Woo Seung already. In the site where I watch Korean dramas, the people on the comment section are torn because they root for both Ji Hoon and Hyun Jae (just like me). It's really hard to decide since you'll love both but if you're watching, what team are you? #TeamHyunJae or #TeamJiHoon? 
---
#7 The True Relationship of the Two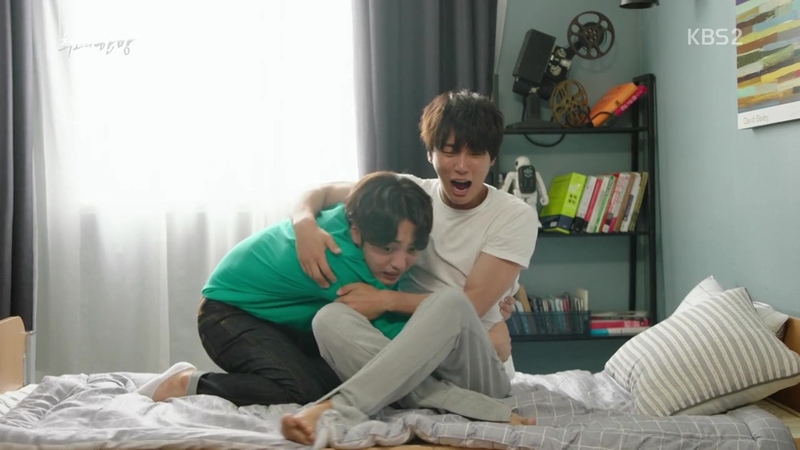 Since this drama has a lot of things going on, let me add one more thing. You'll be discovering the real relationship/connection between these two as you watch each episode of the drama. Despite them fighting over Woo Seung, you'll soon wonder what will happen with these two if they found out, especially in Ji Hoon's side, the real relationship with each other.
---
And there you have it. Your 13 reasons why you should watch that drama. I'm kidding, it's only 7 reasons why you should watch. I hope with all these 7 reasons, you'll start watching the drama. Hope it helped! Thanks for reading! ٩(^ᴗ^)۶