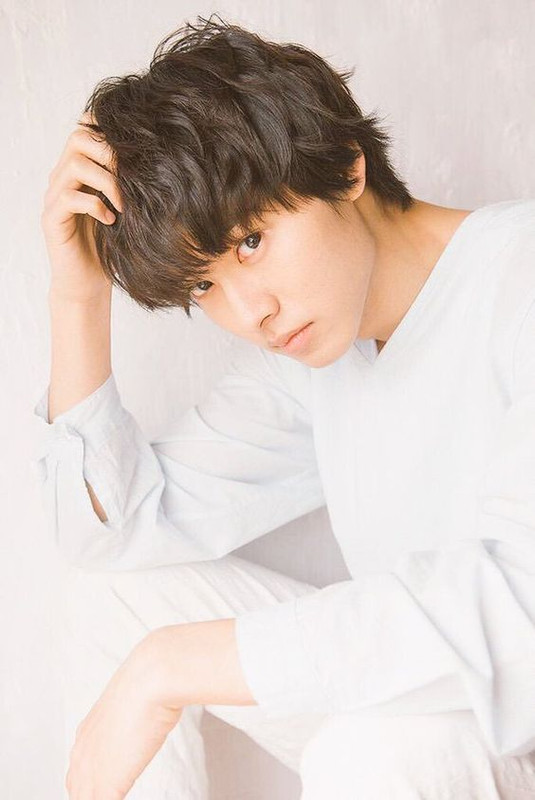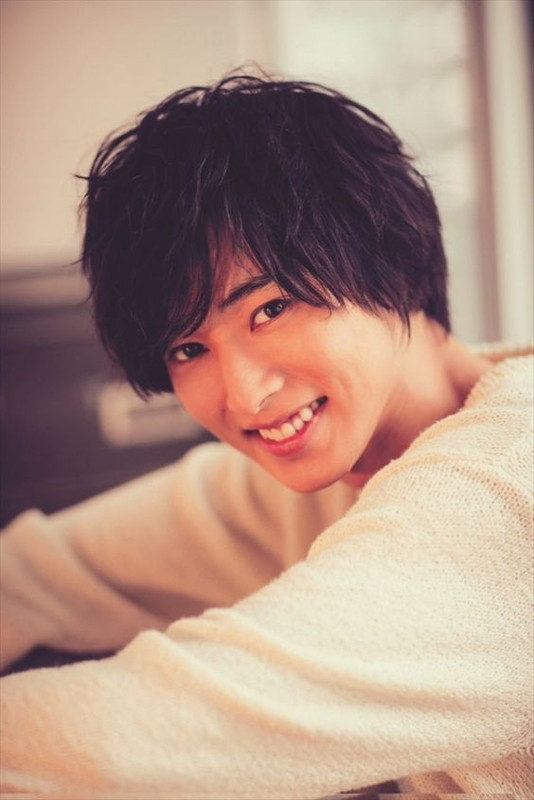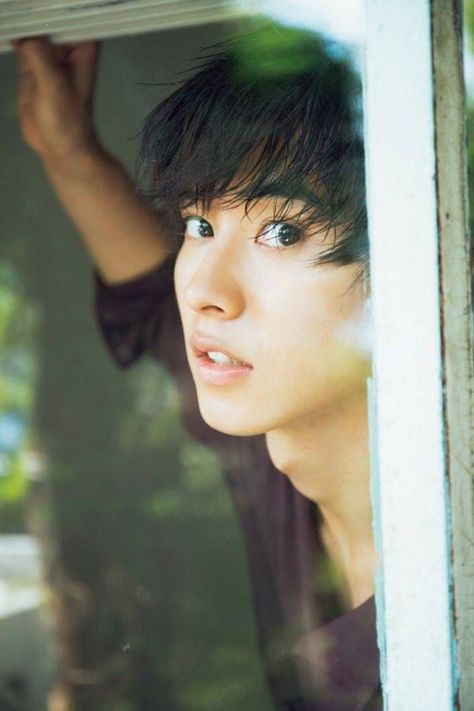 Mention the name Yamazaki Kento to a drama fan and it's likely that anyone who has watched a Japanese drama in the last four years or so will have some kind of reaction to him. That's because Yamaken is one of this generation's rising Japanese actors, and, being someone with a huuuuge soft spot for this guy, I'm super thrilled to be able to dedicate my first ever Stalker's Guide to him!

Yamazaki Kento has been my favorite actor for a few years now, ever since my first encounter with him in one of his popular "seishun eiga" movies, Heroine Disqualified. With his devilishly youthful handsome looks and his overly down to earth demeanor, you can see why he's so popular, and that's before considering his ever-growing list of popular acting roles and his current title of Rom-Com Prince.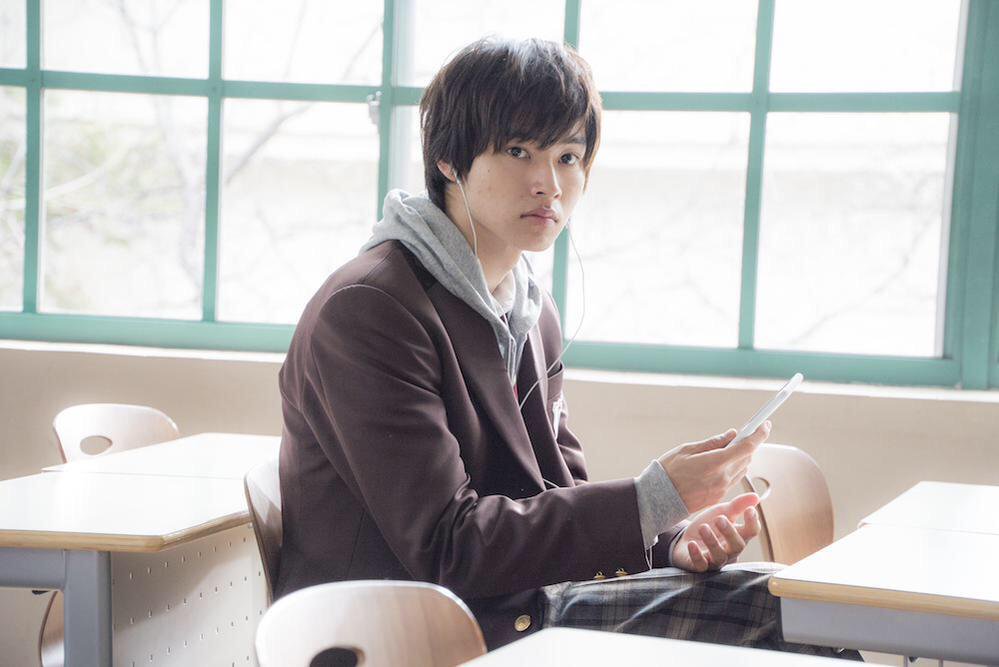 I'll confess that at the time, as actors go, I considered him slightly too young and was reluctant to fully admit to myself that he was fast becoming one of my all-time favorite stars, but alas, I finally caved and fell prey to the Yamazaki Kento bug. One thing I absolutely love about Kento is how friendly and upbeat he is and how caring he is to his co-stars and fans. 
He may still have a long way to go but Yamaken has improved immensely since his first ever acting role and has continuously gained immense popularity, even landing him the Newcomer of the Year award at the 39th Japan Academy Awards in 2015.
---
BASICS
Native Name: Yamazaki Kento
Also known as: Yamaken
Date of birth: 7 September 1994
Birth Place: Tokyo, Japan
Blood Type: A
Height: 1.78m
Profession: Actor, Model
Talent Agency: Stardust Promotion
Official blog: http://ameblo.jp/kento-yamazaki/
Instagram: kentooyamazaki
Yamazaki Kento was born on 7th September 1994 in Itabashi, Tokyo and grew up there alongside his parents and elder brother. He was scouted at Takeshita Dori (Harajuku) when he was in his third year of Junior High and began modeling for the magazine Pichi Lemon from December 2009 until October 2011.
---
Awards
39th Japan Academy Awards (2015):
 Newcomer of the Year for Orange and Heroine Shikkaku

---
Dramas
As many drama fans already know, Yamazaki Kento is a popular Japanese actor with a whole plethora of acting credits (that continue to grow!)
Let's talk about some of his most popular acting roles. As Kento has been in a lot of drama series and movies, I've omitted some of the ones he's had smaller or less significant parts in and only featured the ones I felt were worth highlighting at this time.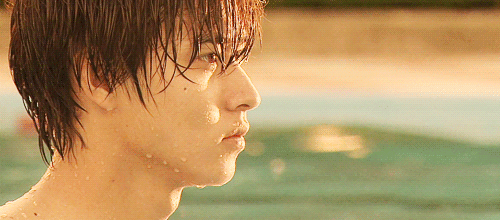 As a water polo prodigy in Suikyuu Yankees: Kento stars as a pessimistic student who, due to losing a personal water polo match in middle school, at first distances himself from the water polo team, only to later join to compete against his middle school rival. I've not seen this drama yet, mainly because sports dramas aren't my thing, but apparently, it's filled with Yamaken and also stars Nakagawa Taishi so I'll probably get to it eventually.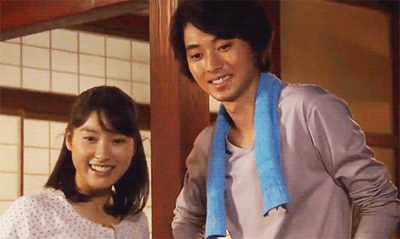 As classmate and budding lacquerware craftsmen in popular asadora series Mare: The drama follows the life of a girl and her family over the course of her life as she becomes an adult. Kento takes on the role of Keita Kontani, a mayor's son who becomes Mare's main love interest. His character growth throughout this series is wonderful to see, and it's such a heartfelt and beautiful drama.



As genius private det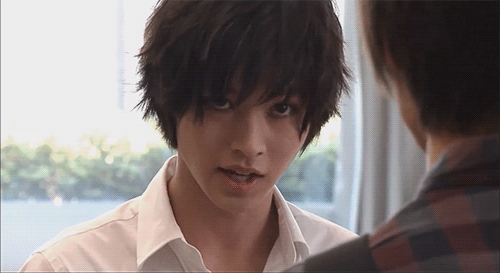 ective L in the popular drama adaption of the manga/anime Death Note: Obviously one of his most well known (and perhaps less favored) roles to date, Yamazaki Kento plays an alternative version of the popular manga character which might come as a shock to some who are well acquainted with the series. It's not one I'd recommend if you're just getting acquainted with Kento, but he still makes for an incredibly handsome L.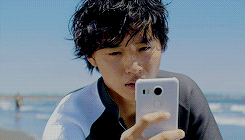 As a talented chef in Suki na Hito ga Iru Koto: A slight difference from some of his previous roles, he plays the rather aloof second eldest brother who is hugely passionate about his restaurant. Set in a beautiful seaside town, this drama has all the vibes of a wonderful summer romantic comedy. The gorgeous scenery alone (as well as the beautiful cast) will keep you coming back for more. He's so handsome in this drama series!


As the company president's son in Rikuo: This is one of my absolute favorite roles that Kento has done so far and perhaps his best to date, and the drama itself is just incredible. There's a lot more to his character than meets the eye in this one, and I felt like it really gave him a chance to show the world a different side to his acting that we've not seen much of previously. 
As a self-seeking cynical host running from his past in Todome 
No Kiss: This was one of Kento's first lead roles in a drama series. Admittedly, the premise sounds silly, but this drama was seriously entertaining. His character wasn't easy to love, but he sure had spunk and charisma, and somehow you just end up rooting for him regardless. 
As a trainee doctor with savant syndrome in Good Doctor; Kento's latest role, and I must admit, his most impressive acting to date. A remake of the original Korean series, it follows Minato Shindo, an aspiring paediatric surgeon who has autism, but doesn't let it stop him from following his dream. I've not personally seen the original but I love Kento's portrayal of the character and so far the series has had some great feedback.


---
Movies
Yamazaki Kento is no stranger to movies, having had a role in at least 17 of them since his debut. He's widely known for his roles in live manga adaptions, dubbing him the prince of live manga adaptions. In 2017, he also appeared as the main role in four back to back films, three of which were adapted from popular anime and manga series: Jojo's Bizarre Adventure, The Disastrous Life of Saiki K, and Hyouka: Forbidden Secrets. 
Let me introduce some of his most popular roles to date, most of which I highly recommend checking out.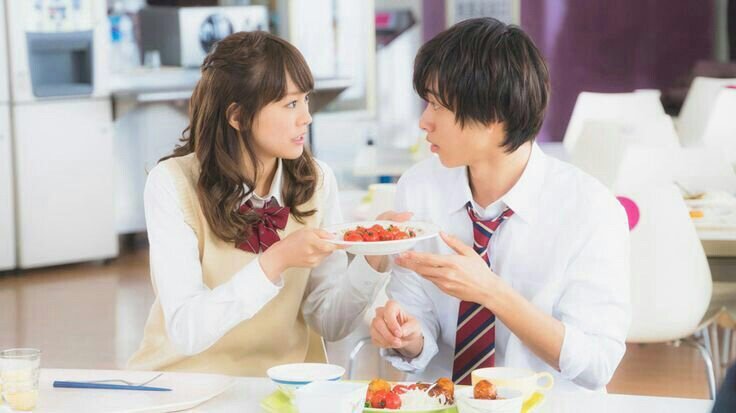 Based on a popular manga, this hilarious and highly enjoyable movie follows a female high school student who, head over heels for her childhood friend Rita (played by Yamazaki Kento), believes that she will become his 'heroine', but is driven to desperate measures when he starts to date a nerdy girl from their class. This was the first movie of Kento's that I saw and I absolutely loved it!
Yet another popular manga adaption, this tearjerker of a movie follows a 16-year-old female student who receives a letter from herself ten years in the future, filled with regrets about events that took place that coming year. Unless you've read the manga or watched the anime, It's best to go in blind as there are quite a few surprising twists that you don't expect. Yamazaki Kento plays transfer student Kakeru Naruse, a melancholic guy with a painful secret.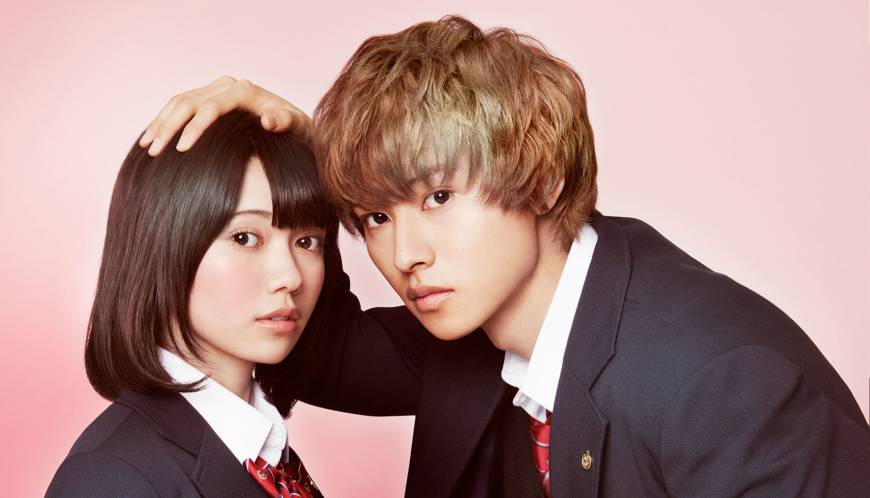 A comical adaption of another manga, this live-action film tells the story of Erika, a girl who lies to her friends about having a boyfriend, and Kyouya (Yamazaki Kento), the most handsome yet sadistic guy in school, who she then pleads with to become her fake boyfriend. I've yet to see this one, but it's received mixed reviews, and I have to admit it's not high on my priority list right now.


YOUR LIE IN APRIL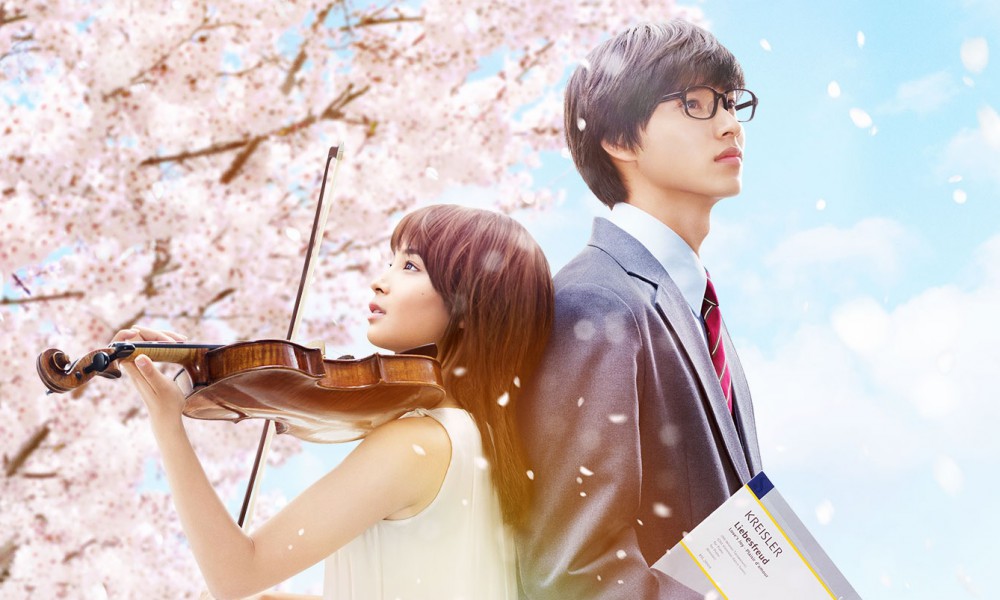 A bittersweet tale, Your Lie in April is a story of romance, youth, friendship, music, life, and death. Based on the popular manga-turned-anime of the same name, it tells the story of a piano prodigy who struggles to play music after the death of his mother until he meets a violinist. Kento was perfect for this role, and I felt he really nailed the character down to a tee~!


ONE WEEK FRIENDS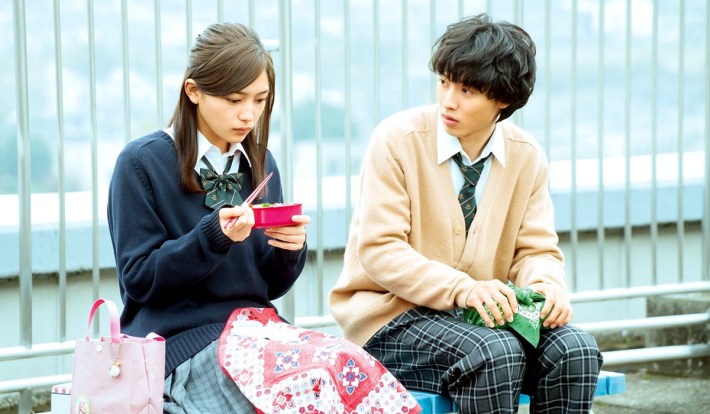 This movie may follow the usual amnesia trope, but it's an absolutely charming tale of a girl who loses her memories every seven days and the boy who will stop at nothing to be friends with her. It may be a little cheesy for some of us, but it's light and bubbly, and is definitely one of Yamazaki Kento's better movie roles.


A fast-paced action movie for both fans and the general public, Diamond is Unbreakable is an adaptation of the fourth story arc of the anime/manga series, JoJo's Bizarre Adventure. Although it's part four of a long-running manga series, it's also coherent enough to watch as a standalone movie, and follows protagonist Josuke Higashikata as he goes to war with other Stand (super-power) users. Honestly, the word bizarre is quite fitting for this movie, and if you're not unaware of the source material, then it might seem a bit of a trip to watch. But Takashi Miike and writer Itaru Era manage to create an entertaining romp of a movie that dazzles with glorious special effects and an enjoyable yet somewhat uneven story.


THE DISASTROUS LIFE OF SAIKI K
If you've yet to see the anime, then it's absolutely worth checking out, especially if you love ridiculously entertaining Japanese comedy. Originally a gag manga series, this movie is adapted from the anime Saiki Kusuo no Ψ-nan, about a pink-haired guy born with supernatural psychic abilities, who regardless of such a gift has to deal with the inconveniences his powers attract, all while dealing with his ridiculous classmates. Audiences will either love or hate this science fiction comedy movie, as it's definitely not one for everyone. But if you put aside the sub-par acting from some of the actors, and the movie's poor pacing, it's great if you want some mindless entertainment. That aside, if the concept interests you, definitely go and watch the anime, as with two seasons already released, it's definitely a must-watch.


When it comes to adaptations of mangas and novels, Yamazaki Kento is definitely on a roll, as he stars in his fourth live action movie in a row (as of 2017). This time he takes on the role of high school student Houtarou Oreki who gets more than he bargained for after he ends up joining a nearly extinct Classic's club at his sisters will and meets female student Eru Chitanda. When they discover an old Hyouka anthology that suggests the school and its festival hold some mysterious secrets, they both start to unravel l the truth behind the mystery. Criticized for its slow pace and lack of character development, the movie received somewhat mixed reviews, and while it doesn't have a lot to offer, the story itself can be a relatively interesting watch.
Yamazaki Kento has also starred in the recently released movie A Forest of Wool and Steel, based on the novel by Natsu Miyashita, a book that won the 13th Japan Booksellers' Award in 2016. The movie has yet to be released on DVD & Blu-ray so is currently unavailable to watch with subs.
---
Random facts
Yamaken is close friends with actor Suda Masaki. Suda Masaki has mentioned him in many interviews and the two regularly hang out together. Kento also recently starred in Suda Masaki's MV that he sang for hit drama Todome no Kiss that they both starred in.
Kento learned to play piano for his role in Your Lie In April. He practiced for six months before the film started shooting.
Kento is really into reading manga, and used to dream of being a manga artist. He was also a fan of Death Note and was overjoyed when later in his career, he ended up landing the role of L.
Kento is a part-time musician and plays the guitar really well. He played the guitar and sang for his role in the movie Control Tower.


CMs & Endorsements
Samsung Galaxy S7 Edge
Mitsubishi Tokyo UFJ
Daihatsu Cast Activa
Fujitsu Nocria
Kagome Vegetable Live 100
Cygames: Shadowverse
MyNavi Baito
Eyeful Home
Liese for Men
And this wouldn't be a proper Stalker's Guide without some gorgeous photos from various shoots/photobooks that he's been a part of!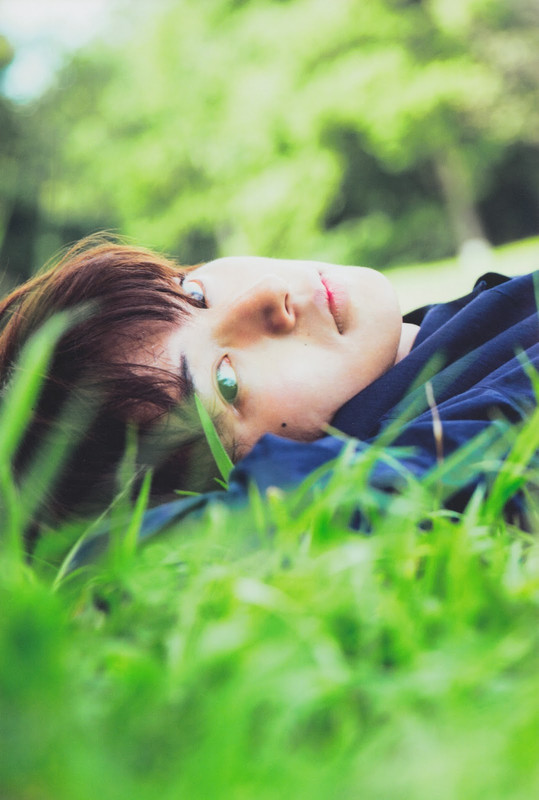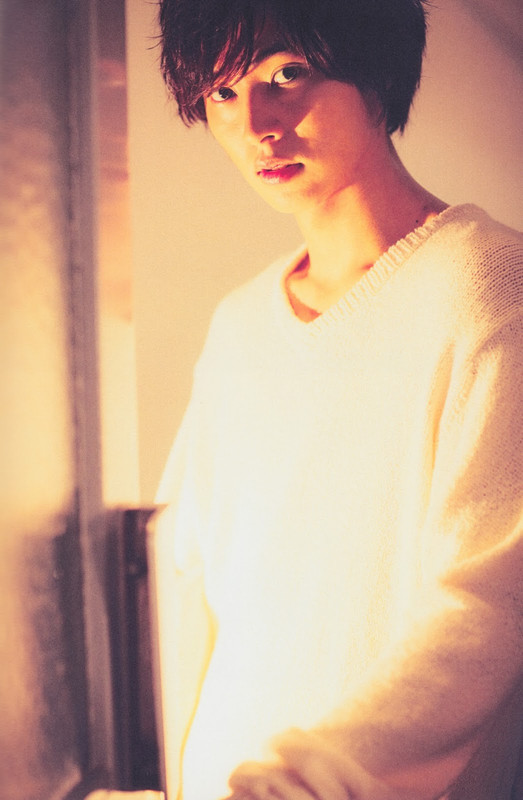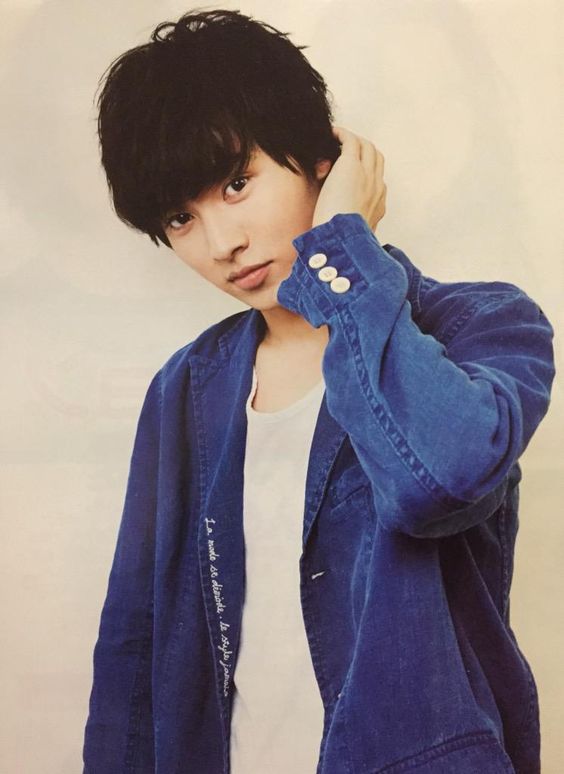 My favorite dramas with Yamazaki Kento absolutely have to be recent hit drama Rikuo and his role in Mare as Mare's love interest. I also absolutely adored him in Suki na Hito Ga Iru Koto which was the perfect summer drama of 2016.
I'm hopeful that Yamaken has a promising future ahead of him and am sure that he'll continue to grow stronger and stronger!
---
gif sources: tsuki-no-kasa, kento senpai, nanako-blaze, idleminds, yoonau, shinees, kotaku, kentoooyamazaki
And that's the end of my first article.
Which of Yamazaki Kento's dramas or movies have you seen and which ones did you like?
Let me know your thoughts in the comments below!