Self-confessed LIGHT, Universe, ARMY, & Melody. ♡
Currently addicted to and surfing the J-drama wave.

currently obsessed with: Yong Junhyung ♥︎♥︎, Yamazaki Kento, Highlight, UNB & Pentagon
game of the moment: Yakuza Kiwami, Collar x Malice
current fave airing drama: Pretty Noona Who Buys Me Food
current earworm: Pentagon - Shine 


NB: My currently watching is a hot mess rn, so don't be shocked if you look hahaha. I tend to watch things very erratically and depending on mood, plus I start new dramas constantly. I'm a completionist's worst nightmare! :P

My ultimate fave actors are Yamazaki Kento, Kubota Masataka, Lee Hyun Woo, Lee Junho & Woo Do Hwan

   My first brush with asian culture was when I fell into the world of anime, manga and all things Japan around 2003, but as soon as I discovered kdrama and kpop in 2006 I became literally besotted with anything to do with Korea~! Sadly I'm the world's worst procrastinator and have a terrible habit of starting series and not finishing them, or watching ten parallel series at one time ;; My procrastinating ass is currently pursuing learning Korean, and I know a minuscule amount of Japanese, but am predominantly English. My MBTI personality type is  INFP-T. The first kpop groups I listened to were Super Junior and SHINee until I truly fell for BEAST (now Highlight) in 2011, and have been a B2UTY/Light ever since~ ♥︎


  Yong Junhyung ♥︎♥︎, HIGHLIGHT, PENTAGON, Yamazaki Kento, Kubota Masataka, Kentaro, Miura Shohei, Lee Gi Kwang, Sandeul, U-Kiss' Junyoung, B1A4, Kim Jung Hyun, Woo Do Hwan, Lee Junho, Yang Se Jong, Park Jimin, BTS, Park Hyungsik, Lee Hyun Woo, Weddomo, Shin Jemin, BTS, BTOB, Kaku Kento, Seto Koji, Takeuchi Ryoma, Suda Masaki, 1N2D, Yook Sungjae, Jung Joon Young's sexy voice, kpop, kdramas, jdramas, otome games!, Persona 5, YA fiction, Studio Ghibli series, video games (inc Mass Effect, Dragon Age, Yakuza, Danganronpa & the Tales series), visual novels, anime & manga, shoujo!, my ps vita, romance, variety shows, korean food, soda, salted caramel, & kitties. ♥︎

contact me: highlight sideblog | twitter | MAL | pinterest | multi tumblr
I have LINE messenger, PM me for my details ♡

i love new friends!


Firsts
First drama: Hana Kimi (tw ver.)
First kdrama: Boys over Flowers
First anime: Tenchi Muyo and Sailor Moon
First jdrama: Yamato Nadeshiko Shichi Henge
First kdrama crush: Jeremy (You're Beautiful)
First jdrama crush: Akira (Nobuta wo Produce)
First kpop groups listened to: Super Junior and SHINee
First kpop obsession: BEAST
First jpop obsession: NEWS


KINGS ♔: Kim Jung Hyun, Lee Junho, Woo Do Hwan, Kento Yamazaki, Jung Hae In, Takeuchi Ryoma, Kubota Masataka, Kentaro, Lee Hyun Woo, Kim Min Jae, Park Bo Gum, Seo In Guk, Seo Kang Joon, Yeon Woo Jin, Yeo Jin Goo, Lee Ki Kwang, Ahn Woo Yeon, Yook Sungjae, Shin Jemin, Yamashita Tomohisa, Sakaguchi Kentaro, Kamenashi Kazuya,  Seto Koji, Park Hyungsik, Kim Min Seok, Gong Myung, Key, Jung Kyung Ho, Go Kyung Pyo, Ji Sung, Lee Jong Suk, Ji Chang Wook, Lee Won Geun, Kang Minhyuk, Ji Soo, Ryu Joon Yeol,  Yosuke Kubozuka, Ok Taecyeon, Lee Dong Wook, Park Seo Joon, Lee Min Ki, Yoon Shi Yoon, Lee Hong Gi, Ahn Jae Hyun, Nam Goong Min, Choi Joon Hyuk, Choi Tae Joon, Jung Joon Young, & more
QUEENS ♕: Kim Se Jeong, Park Bo Young, Seung Yeon, Seulgi, Nam Ji Hyun, Kim So Hyun, Kim Ji Won, Go Ah Sung, Jung Eunji, Lee Sung Kyung & more

i miss this drama ♥︎ [suki na hito ga iru koto]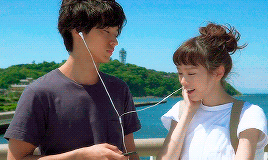 BIASES: Yong Junhyung (HIGHLIGHT), Junho (2PM), Park Jimin (BTS), Yook Sungjae (BTOB), Hongseok, Jinho & Kino (Pentagon), Jun (UNB/U-Kiss), Minho (Stray Kids), Sungjoo & Seungyoun (UNIQ), Sandeul (B1A4), Kang Minhyuk (CNBLUE), Taeyong & Ten (NCT), Bobby & Yunhyeong (iKON), Minho & Key (SHINee), Seungyoon (Winner), Jung Joon Young, Vernon/Hansol (SVT), Seungjoon (ONF), Eun Woo (ASTRO), Minhyuk (MX), Taeyang & Zuho (SF9)

I like a lot of kpop groups, but in general I listen to most boy groups! It's very rare I find a girl group I enjoy, but I'm always open for recommendations!

My all time favorite groups are B2ST/Highlight, Pentagon, BTS, BTOB. Other groups I regularly listen to include B1A4, Winner, 2PM, Astro, SHINee, Victon, N.Flying, ONF, UNB, Stray Kids, and Monsta X. I also really like Dean and Zion T, as well as Junho's solo projects. 
BIAS WRECKERS: Ilhoon & Minhyuk (BTOB), Yoseob (HIGHLIGHT), Taehyung (BTS), CNU (B1A4)
FAVORITE GENRES: slice of life, coming-of-age, romance, school, comedy, dark gritty thrillers, psychological, crime, revenge, music industry orientated.

My rating system is awkward and based on my emotions/entertainment levels so don't read too much into it! I do tend to rate highly the shows that emotionally stir me the most. Obviously it's also based on a lot of other factors such as plot, acting, cinematography, production, biases, and so on. 
Feel free to add me, I tend to love talking to new people! ♥︎

Q: Which one idol would you say matched your personality the most?
A: Yong Junhyung


Character of 2017/18: Gang Doo (Just Between Lovers)

Rookie actors I just can't get enough of rn ♡
[l-r, top-bottom - Yang Se Jong, Woo Do Hwan, Kim Jung Hyun, Kim Sung Joo, Lee Jun Ho]
My god, I'm slightly in love with this man. That smile....
Thanks for reading! ٩(。•́‿•̀。)۶
"There is nothing more urgent than now. Because later might never
come. Life isn't long enough to speak of the next opportunity, rather  than the now that's before our eyes." – Yoon Jae (Reply 1997)
❀ I AM TRASH FOR BOTH OF THESE MEN ❀

be still my heart....


oh yeah and I might love these dorks a little bit too... ♥︎
Statistics
71d 8h 10m
ALL TIME
1,830 episodes, 186 shows
1d 20h 8m
ALL TIME
24 movies
List Updates
Currently watching

7

/10

24 hours ago