こんにちは!

Self-confessed LIGHT, Universe, ARMY, & Melody. ♡
Currently addicted to and surfing the J-drama wave.

currently obsessed with: Kamiki Ryunosuke, Yamazaki Kento, Pentagon ♥︎♥︎
game of the moment: Yakuza Kiwami, Steins;Gate
current fave airing drama: Life on Mars
current earworm: King & Prince - Cinderella Girl / ONF - Complete

He is everything... (Seta Sojiro, an assassin prince)


My 2018 Watch Challenge

 THE ULTIMATE LOVES OF MY LIFE ♥︎:  Yamazaki Kento, Mackenyu, Kamiki Ryunosuke, Yong Junhyung, HIGHLIGHT, PENTAGON, Kino from Pentagon, Kubota Masataka, Kentaro, Sato Takeru, Shotaro Mamiya, Ninomiya Kazunari,  My AMUSE babies, Lee Gi Kwang, U-Kiss' Junyoung, Kim Jung Hyun, Nomura Shuhei, Woo Do Hwan, Lee Junho, Yang Se Jong, Lee Hyun Woo, BTS, Park Jimin, BTOB, Kaku Kento, Takeuchi Ryoma, Suda Masaki, Yook Sungjae, Jung Joon Young, Takahiro Moriuchi.
"I'll tell you my name, I'm the KING of this world. "

THINGS: skinny japanese men, kpop, kdramas, jdramas, jrock, otome games!, Persona 5, YA fiction, Studio Ghibli series, video games (inc Mass Effect, Dragon Age, Yakuza, Danganronpa & the Tales series), visual novels, anime & manga, shoujo!, my ps vita, romance, variety shows, korean food, soda, salted caramel, cinnamon & kitties. ♥︎

contact me: highlight sideblog | twitter | MAL | pinterest | multi tumblr
I have LINE messenger, PM me for my details ♡

i love new friends!

[L-R] Yong Junhyung, Kino, Lee Junyoung, Yamazaki Kento, Lee Junho, Kentaro, Kubota Masataka, Takeuchi Ryoma, Mackenyu

KINGS ♔: Yamazaki Kento, Lee Junho, Kentaro, Kamiki Ryunosuke, Jung Hae In, Takeuchi Ryoma, Kubota Masataka, Kentaro, Mackenyu, Lee Hyun Woo, Kim Jung Hyun, Nomura Shuhei, Shotaro Mamiya, Ninomiya Kazunari, Miura Shohei, Sakurada Dori, Kim Min Jae, Woo Do Hwan, Seo In Guk, Park Bo Gum, Seo Kang Joon, Yeon Woo Jin, Yeo Jin Goo, Lee Ki Kwang, Ahn Woo Yeon, Yook Sungjae, Shin Jemin, Yamashita Tomohisa, Sakaguchi Kentaro, Kamenashi Kazuya,  Seto Koji, Park Hyungsik, Kim Min Seok, Gong Myung, Key, Jung Kyung Ho, Ji Sung, Ji Chang Wook, Lee Won Geun, Kang Minhyuk, Ji Soo, Ryu Joon Yeol,  Yosuke Kubozuka, Lee Dong Wook, Lee Min Ki, Yoon Shi Yoon, Lee Hong Gi, Nam Goong Min, Choi Joon Hyuk, Choi Tae Joon, Jung Joon Young, & more
QUEENS ♕: Kim Se Jeong, Park Bo Young, Kuroshima Yuina, Hirose Suzu, Eikura Nana, Seung Yeon, Seulgi, Nam Ji Hyun, Kim So Hyun, Kim Ji Won, Go Ah Sung, Jung Eunji, Lee Sung Kyung & more

i miss this drama ♥︎ [suki na hito ga iru koto]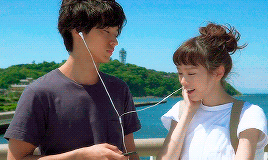 BIASES: Yong Junhyung (HIGHLIGHT), Junho (2PM), Park Jimin (BTS), Yook Sungjae (BTOB), Hongseok, Jinho & Kino (Pentagon), Jun (UNB/U-Kiss), Minho (Stray Kids), Sungjoo & Seungyoun (UNIQ), Sandeul (B1A4), Kang Minhyuk (CNBLUE), Taeyong & Ten (NCT), Bobby & Yunhyeong (iKON), Key (SHINee), Seungyoon (Winner), Jung Joon Young, Vernon/Hansol (SVT), Seungjoon (ONF), Eun Woo (ASTRO), Minhyuk (MX), Taeyang (SF9)

I like a lot of kpop groups, but in general I listen to most boy groups! It's very rare I find a girl group I enjoy, but I'm always open for recommendations!

My all time favorite groups are B2ST/Highlight, Pentagon, BTS, BTOB. Other groups I regularly listen to include B1A4, Winner, 2PM, Astro, SHINee, Victon, N.Flying, ONF, UNB, Stray Kids, and Monsta X. I also really like Dean and Zion T, as well as Junho's solo projects.

I've just started listening more to jpop and jrock again but other than Arashi and NEWS (and more recently, King & Prince) I've not really delved into many other jpop groups. I've liked songs from Perfume, Kenshi Yonezu, Nissy, AAA, and Generations from EXILE though.
My fave jrock bands are Mrs. Green Apple, One OK Rock, The Oral Cigarettes and DISH//, but I listen to a whole bunch of others too~!
I have a lastfm - if y'all wanna add me up, let me know.
FAVORITE GENRES: slice of life, coming-of-age, romance, school, comedy, dark gritty thrillers, psychological, crime, revenge, music industry orientated.

My rating system is awkward and based on my emotions/entertainment levels so don't read too much into it! I do tend to rate highly the shows that emotionally stir me the most. Obviously it's also based on a lot of other factors such as plot, acting, cinematography, production, biases, and so on. I also am guilty of dropping dramas before I finish them, so that would be why the ratings tend to be higher in general :)
Feel free to add me, I tend to love talking to new people! ♥︎

Q: Which one idol would you say matched your personality the most?
A: Yong Junhyung


Character of 2017/18: Gang Doo (Just Between Lovers)

Rookie actors I just can't get enough of rn ♡
[l-r, top-bottom - Yang Se Jong, Woo Do Hwan, Kim Jung Hyun, Kim Sung Joo, Lee Jun Ho]
Thanks for reading! ٩(。•́‿•̀。)۶
"There is nothing more urgent than now. Because later might never
come. Life isn't long enough to speak of the next opportunity, rather  than the now that's before our eyes." – Yoon Jae (Reply 1997)
❀ I AM TRASH FOR THIS MAN ❀

be still my heart....

Statistics
80d 3h 51m
ALL TIME
2,111 episodes, 220 shows
3d 7h 23m
ALL TIME
42 movies
List Updates
Currently watching

10

/16

23 hours ago

Currently watching

22

/36

23 hours ago