Many of my fellow MDLers probably joined after 2015 or came to Dramaland after watching Boys Before Flowers (2009). Flashback with me to a more simpler time, when we had to press 7 four times for an S.
Though The Years
I have gathered the most popular dramas from 2001 to 2009 to show you what you may have dismissed, because of the box format you will only be able to watch them in. I am here to show you they are a treasure and never be forgotten, even though most of these are getting or have remakes, but you gotta honour the OG.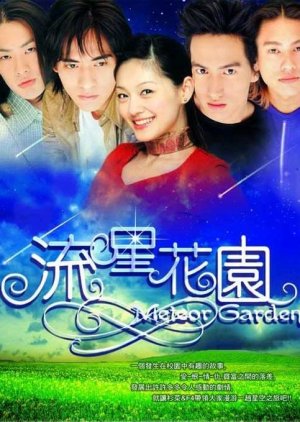 PLOT: Shan Cai, whose parents are far from wealthy, attends Ying De University, the private school established exclusively for rich students. Besides being looked down by rich classmates, she has angered the leader of F4, Dao Ming Si. F4 comprises of Dao Ming Si, Hua Ze Lei, Xi Men, and Mei Zuo, who are the heirs to the four richest families. Their families are the founder of the school and nobody dares to cross them. Shan Cai isn't afraid to stand up to DMS, an act that nobody has done before, and sparks Dao Ming Si's interest in her. However, his constant torture of her has made her miserable while she falls in love with the gentle Hua Ze Lei, who comes to her rescue. Can Dao Ming Si win her love despite his cold and cruel exterior? What happens when his mother decides to use every trick there is to keep them apart? Can they adjust to each other's differences due to their vastly incompatible social status?
ANALYSIS: This drama basically put Asian dramas on the map, they launched the culture. Setting stereotypes and tropes in the industry of strong female leads, cold male leads, rich male lead poor female lead, love triangle.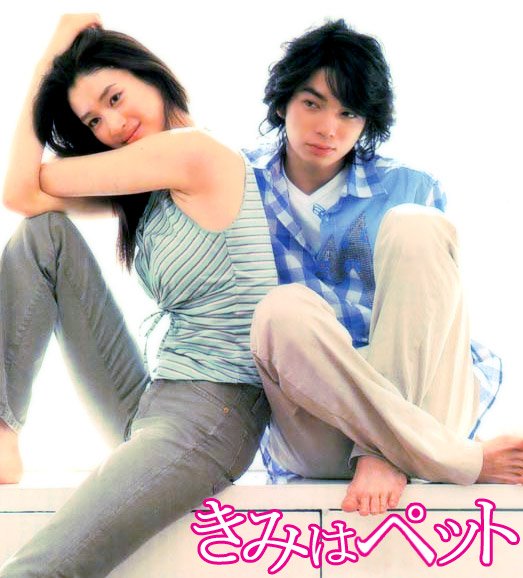 PLOT: In education, career, and appearance... Sumire is perfect, too perfect for even her boyfriend, who summarily dumps her. Also sexually harassed at work, Sumire takes matters into her own hands. Returning home depressed and lonely, she finds a young man, Takeshi, injured inside a cardboard box. She takes him in, but can't get him to leave, so she offers to keep him if he agrees to become her "pet." With nowhere else to go, Takeshi accepts and immediately takes to his new role. While they are cultivating their relationship as "master" and "pet," a man whom Sumire was attracted to a long time ago, returns to Japan. Although he promises to provide her with the perfect life she has always wanted, Sumire finds she can't stop thinking about "Momo." Could she be falling for her pet?
TBH: Bever watched, but based on the plot it feels so 2000s. A ridiculous plot and I predict much female power and slapstick. You don't often get to see the female be the dominant one in the relationship, cuz it "isn't healthy" or "romantic".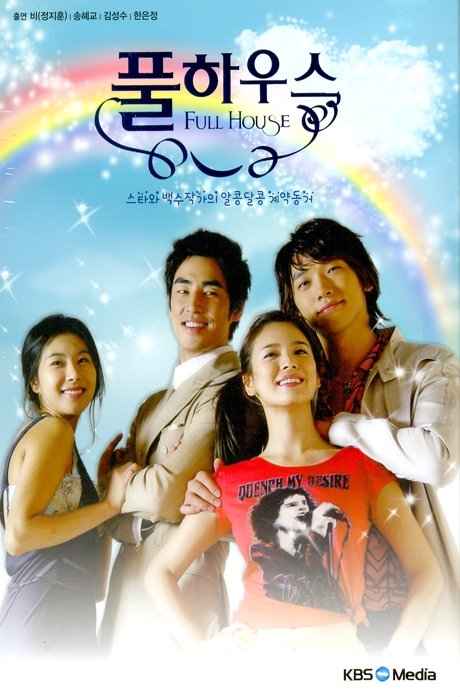 PLOT: Han Ji Eun, an aspiring scriptwriter, lives in a house called "Full House" built by her late father. One day, her two best friends trick her into believing she has won a free vacation. While she is away, they sell her house. On the plane, she meets a famous actor named Lee Young Jae. Through comedic events, they get acquainted during her vacation and when she returns, she discovers her house has been sold to him.
Though they don't get along with each other, as she is messy and he has a bad temper and likes cleanliness, they agreed to live with each other. At first, Ji Eun works as his maid in order to buy her house back, but because of Young Jae's wish to make the love of his life, Kang Hye Won jealous, they get married. They set up a contract for the marriage to last six months. During that time, complications arise and Ji Eun and Young Jae become attracted to each other.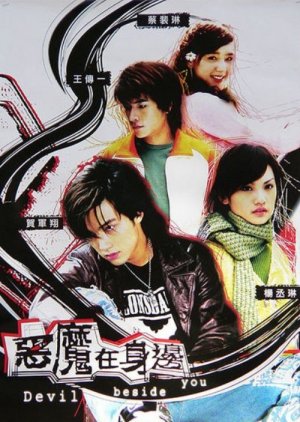 PLOT: After finally getting the courage to confess her feelings, Qi Yue was handing her love letter to Yuan Yi, but by a stroke of bad luck, he did not see and walked passed her. The person standing in front of her was the troublemaker of the school, infamously known for his devilish ways - Jiang Meng. The devil will get what he wants, and the object of his desire was Qi Yue. Although having a cruel exterior, Jiang Meng's heart is kind and caring, which truly touched Qi Yue. The big problem remained - Jiang Meng is the son of the man Qi Yue's mother is going to marry.
P.O.V: some of the best onscreen I have seen on TV. Chinese and Taiwan drama, currently, are basically mass produced and hastily thrown together, cast and crew, watching chemistry like this hard to come by. This couple even inspired the drama Why Why Love (2007), which has the same leads and the 2ML cast. They are so cute together. <3 This really is was the best fluffy piece, in my POV, before SWDBS.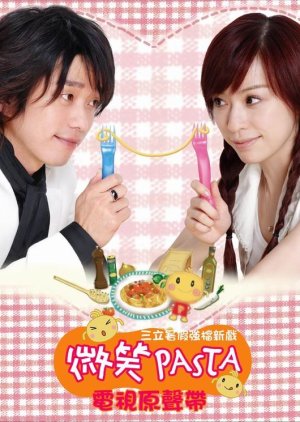 PLOT: Xiao Shi is a girl who has gone through 17 relationships, but always broke up by the third month, she was cursed with a three-month curse by Ah Zhe. After being dumped by her 17th boyfriend, she gave up on hope to love another guy. At that time, a famous idol, He Qun runs past, bumps into Xiao Shi, and they end up "kissing" on the street. Paparazzi swarmed by and titled the kiss as secret affair behind He Qun's girlfriend Rita, to not make He Qun look bad, his manager declared Xiao Shi as He Qun's girlfriend of one year and fiance. Thus, a love contract was made. This story is about how the "Fake" couple learns to like each other after having disagreements in the beginning, as well as fighting the injustices the media throw at them. Even Ah Zhe and Rita come back into the love triangle! Everyone wants to find love, will He Qun and Xiao Shi be together, or will the be parted by Ah Zhe and Rita and will Xiao Shi finally break her 3-month curse? Find Out on Smiling Pasta...
Thoughts: I treasure this Drama, it was one of my first dramas. The slapstick comedy is slowing being forgotten as one of the easiest and most reliable forms of comedy, half the reason I loved SWDBS so much. slapstick can be considered crude, but it shows more about the characters, that they have thick skin and are strong characters that are worth following. This shows hits all the notes and pulls the heart's strings while still being able to be light-hearted, which consider pretty rare for the 2000s.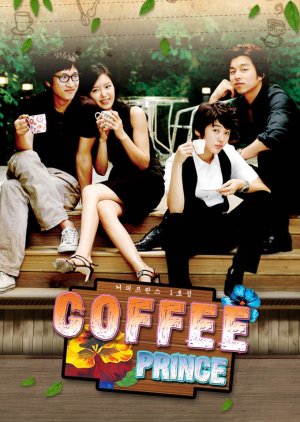 PLOT:  A tomboy is mistaken for a young man, but maintains the deception for the sake of employment. The situation becomes complicated when her male boss begins to develop feelings for this "boy" and vice versa.
Opinion: This drama was defiantly ahead of the times, from all that I have watched this is the drama that touches most on homosexuality, and a tremendous age gap and tackling the shade that is to be selfish. this drama pulled audiences in with a hilarious plot, creating funny events but, it addressed many issues that the world tries to cover up and shame people for. The popular drama is just following the social norms and creating a beautiful couple fall in love and creating countless fluff that we die for.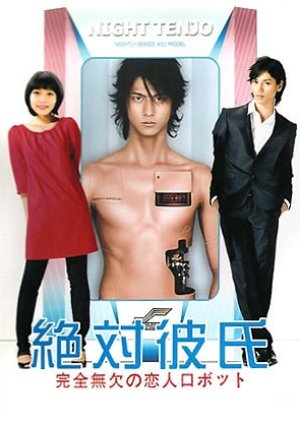 PLOT: Robot maker, Kronos Heaven, finally develops "Night Tenjo", the perfect male humanoid programmed to be devoted and completely loyal to his lover. The company chooses temp worker Izawa Riko to take part in a 5-day free trial. At first, Riko only sees Night as a household appliance. But when she finds out how deep Night's devotion to herself is, Riko finds herself falling in love with him. Joining the love triangle is Asamoto Soshi, a distinguished young executive at her company who has feelings for her.
Remakes: This drama is currently airing a new remake in South Korea called My Absolute Boyfriend (2019) and there was a Taiwanese remake a few years ago Absolute Boyfriend (2012).
PLOT: The management company of the idol group A.N.JELL insisted on adding a new singer to the group as the lead vocal, Tae Kyung's voice was hurting. However, the new member, Mi Nam, had to go to the States to repair a botched eye job just before signing the contract. His agent came up with the idea of having his twin sister, Mi Nyu, to stand in for him and pretend that she was her brother. The two of them grew up in an orphanage and Mi Nyu, who was all set to become a nun, agreed to this charade as she didn't want to spoil her brother's chance of fame which would make it easier to look for their mother.
The Breakdown: The amount of drama with ridiculous plots like this have been reduced, excluding remake, that once that is plausible and backed up by "evidence". Dramas are now trying to deliver great intertwined plots they are to blow your minds with the brilliance, some times a fun ridiculously plots is enough to hook audiences.  Half the fun of these outlandish plots is watching the story jumping through hops to walk this fine line of unrealistically realistic reasoning for one plot point are just as mind-blowing.
---
Before and After
Oh, how the time has changed.  What is called the social norm has changed.
Hair and Style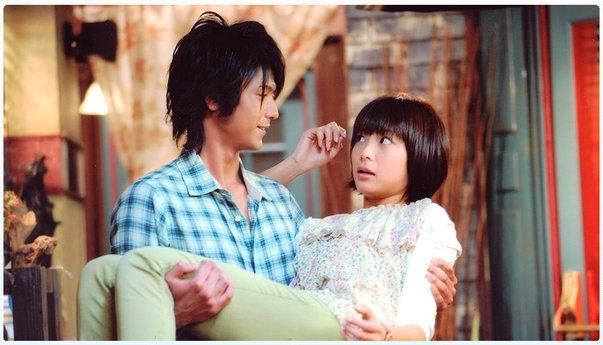 Asian male celebrities were rocking that KISS hair cut (shoulder length, layered). I don't really understand the reason behind this trend since in America they have already moved on to Ramen Justin Timberlake. I kinda dig it, since it gives me nostalgia and I often associate it with a stereotypical nice guy male lead.

While the female fashion style often followed a trend of cute and many different colours in their outfits. I often cringe looking at their outfits. In this day and age, I don't even think one would be able to find green pants in the store, maybe a thrift shop.
Male lead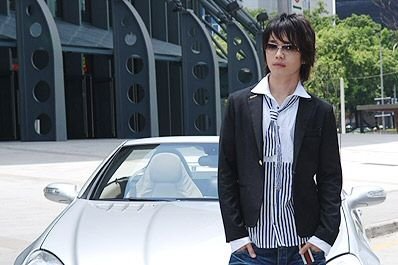 I feel that most of the male leads where more 3D then they are now, and down to earth. They created a character to be the stereotypical cold male lead, but quickly debunked this front, they aren't unrealistically admirable but had insecurities as well.  whereas I realize watching drama now the ML characters feel very 2D with no flaws or quickly overcome them with a kiss from the FML.

For example, you see the man in the picture above, he comes off as douche, but really he is such a funny dork that has family issues and insecurities that he tries to hide behind a cool demeanour. <3'
Female lead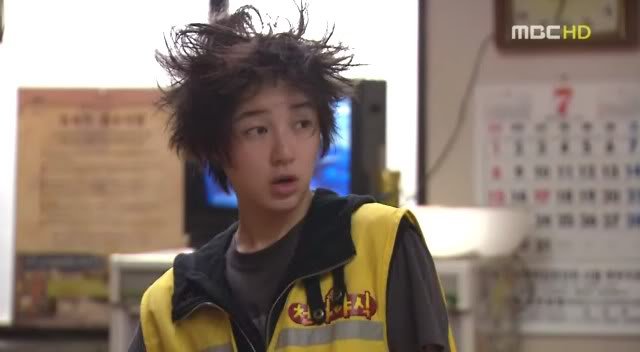 Female leads from the 2000s  are brave and shameless, and adorable. I recognize that female leads now are surrounded by an unrealistic portrayal of innocence and beauty. It is who we probably are when it comes to boys versus what we aspire to be like when it comes to boys. :'D
Parents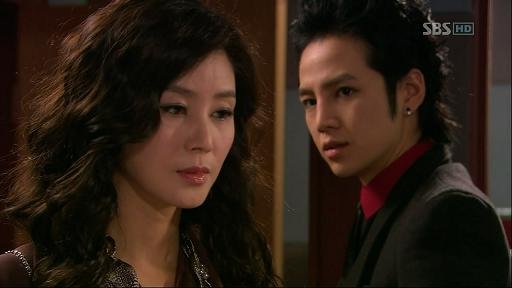 Ok, parents in Dramaland haven't changed that much, quickly they decide if they are for or against the lead dating, but damn, they were more extra in the 2000s.


Thank You for Reading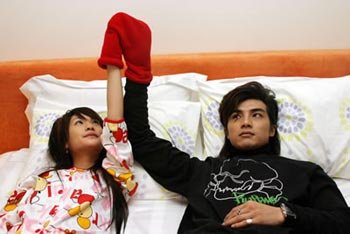 ---
What do you miss most from Dramaland in the 2000s?
What were your favourite Dramas from the 2000s?
How many of these Dramas have you Watched? How many Dramas before 2010 have you watched?
Which Actors and Actresses do you wish to reunite or have a comeback?
Did you enjoy this article?