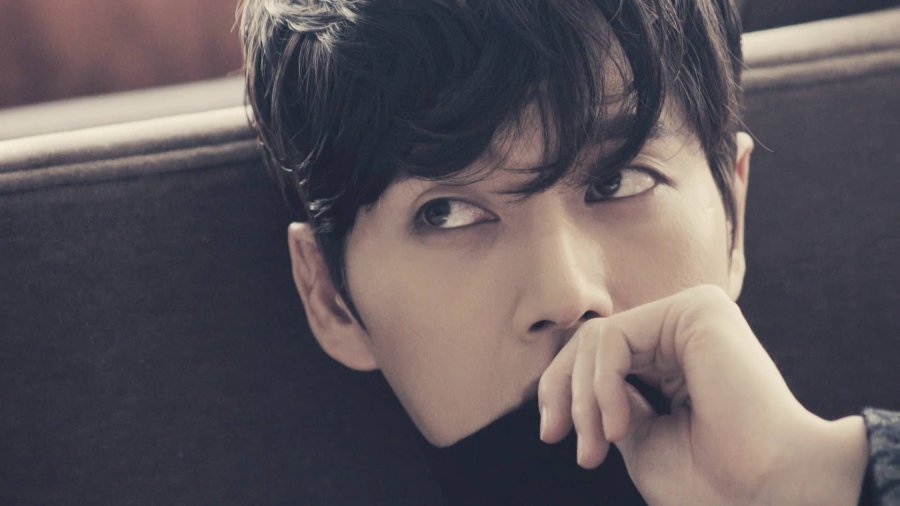 Throughout Park Hae Jin's career, he has tried his hand at a number of different roles ranging from the dedicated second lead to the distant psychopath. Though his dramas may not always be perfect and are often incredibly flawed, he has proven his acting craft in all the roles he's portrayed. I have grown to respect him as an actor and am whisked away by his magnetism. Here is to hoping that he one day lands another project that aptly highlights his charisma and depth.  
I wanted to take some time to honour Park Hae Jin's, in my opinion, most notable roles.
---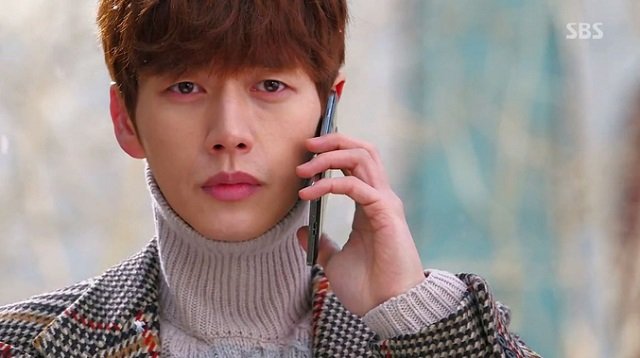 Rating - 7/10
Park Hae Jin Rating - 7/10
This interspecies romance follows the love story of Do Min Joon (Kim Soo Hyun), an extraterrestrial who has been stranded on earth for the last four hundred years.  In his last three months on earth, he meets his soulmate, popular Hallyu star Cheon Song Yi (Jun Ji Hyun). Their personalities could not be more different.  As their push-pull relationship starts to develop the promise of true love, Do Min Joon will have to decide how to prepare to say goodbye.  
Park Hae Jin portrays Cheon Song Yi's lifelong friend and potential love interest, Lee Hui Kyung from a well-off family. Lee Hui Kyung has been harbouring feelings for Cheon Song Yi since childhood. Their pairing seems to be the well-matched choice, yet Cheon Song Yi has only ever seen Lee Hui Kyung as a friend.  
This was the first comedic role I saw Park Hae Jin in.  After seeing him play primarily conflicted, gray characters, it was nice to see the lighter side of this actor. That being said, I must have missed the appeal of this drama overall. I never really shipped Do Min Joon and Cheon Song Yi and personally have a hard time relating to Jun Ji Hyun's characters. They irritate me so much! Even though I wouldn't recommend this drama, I do understand that it is highly acclaimed.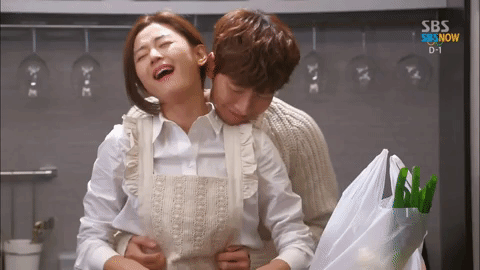 ---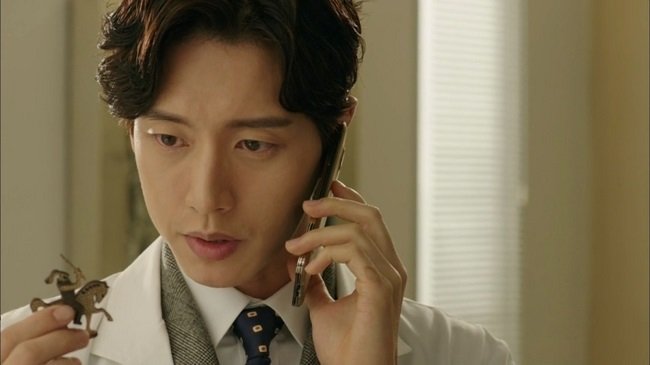 Rating - 7/10
Park Hae Jin Rating - 8/10
Doctor Stranger follows the life of Park Hoon (Lee Jong Suk), a heart surgeon who has been forcibly and cruelly trained in North Korea.  After fleeing these horrors, he resides in South Korea working at Myeongwoo University Hospital. Perceived as an outsider, Park Hoon must prove himself as a capable surgeon and go to great lengths to try to find his first love, Song Jae Hee (Jin Se Yeon).  
In Doctor Stranger, Park Hae Jin portrays Han Jae Joon, a cold and precise surgeon that quickly becomes Park Hoon's rival at the hospital. Calculating and formally educated Han Jae Joon started disapproving of Park Hoon's unconventional practices very soon after the newcomer's arrival to Myeongwoo. Han Jae Joon has managed to strategically place himself next to Oh Soo Hyun (Kang So Ra), the daughter of Myeongwoo's chairman, in his pursuit to control the hospital for unknown reasons.
This drama had incredible potential at the beginning, mixing a medical drama with a dark, gritty, political backstory.  I initially picked up this drama because of Lee Jong Suk. I was trying to make my way through a number of his works.
Park Hae Jin depicted a worthy rival to our daring protagonist. Han Jae Joon's story arc created an interesting contrast to Park Hoon's conflicted character.  Yet in the second half, Doctor Stranger ran out of steam pushing a completely unrelatable romance and heroine. While this drama ended in a mess, three out of the four main characters had compelling story arcs. I mostly recommend this drama purely for being able to see Lee Jong Suk and Park Hae Jin share screen time. It's a beautiful thing.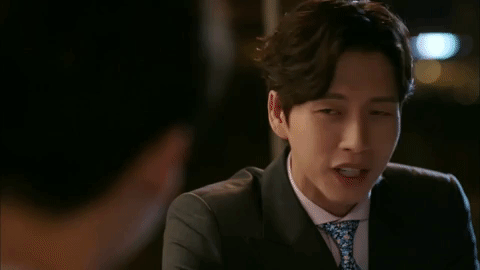 ---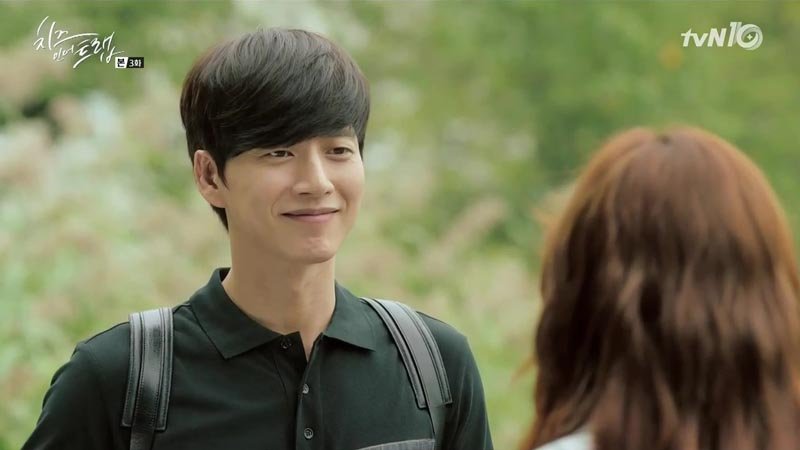 Rating - 6/10
Park Hae Jin Rating - 8/10
In Cheese in the Trap, Hong Sul (Kim Go Eun) is a dedicated and hardworking university student that finds herself on the wrong side of well-liked senior Yoo Jung. Yoo Jung, portrayed by Park Hae Jin, is from a good family, has good looks, and is at the top of his class, but from the beginning, Hong Sul gets a darker vibe from him. As Hong Sul returns to school a year later, how is she to react when Yoo Jung all of a sudden treats her so kindly? With the extra attention, Hong Sul's life begins to spiral out of control. She will have to weigh whether or not it's too dangerous to give in to her budding feelings for the handsome and mysterious Yoo Jung.
Park Hae Jin did a marvellous job in the portrayal of Yoo Jung. It's quite possible that Park Hae Jin played into Yoo Jung's psychopathic tendencies a little too well since I personally have a very hard time falling for him as the main lead. Yet as a character, Yoo Jung's story is compellingly deep and raw. I was really impressed at how Park Hae Jin illustrated the subtle differences in his expressions. There were certainly a few times throughout the drama in which the audience could sense Yoo Jung's unpredictability and instability. Possibly a good illustration of an unrelatable and unlikable anti-hero?
This drama had such strong potential, it's a shame that it became severely flawed toward the end. Cheese in the Trap managed to set up one of the most notable contenders when it comes to Second Lead Syndrome. Seo Kang Joon as Baek In Ho managed to steal everyone's hearts, leading to most of the viewership being fairly apathetic toward Yoo Jung. As the drama drew to a close, Park Hae Jin expressed his disappointment in some of his scenes being cut. The production team even issued formal apologies for the show's ending. Thus the show ended with virtually everyone having a bad taste in their mouth.  Let's all cross our fingers and pray that the movie will be better!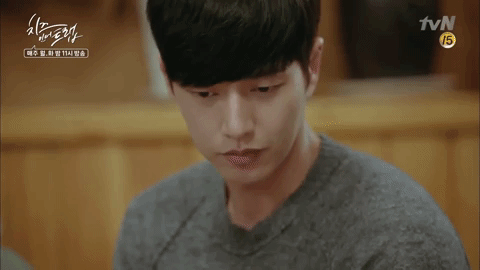 ---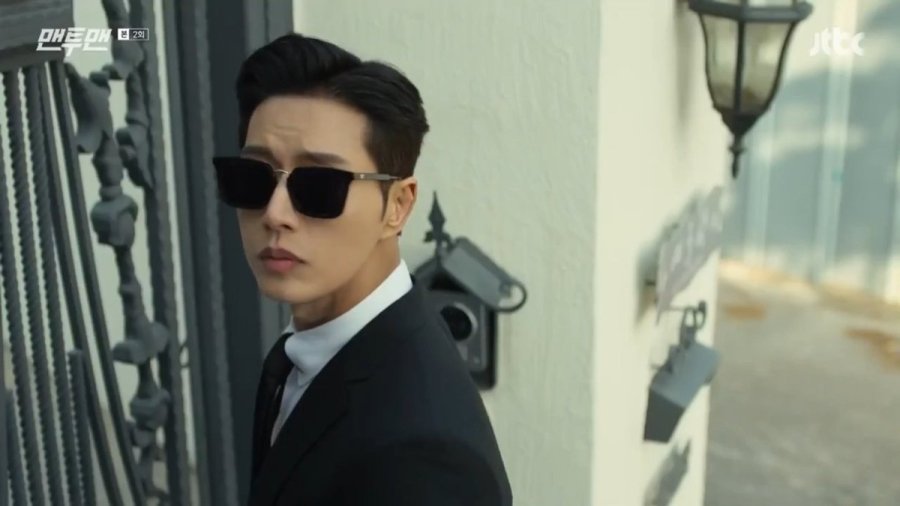 2. Kim Seol Woo in Man to Man (2017).
Rating - 8/10
Park Hae Jin Rating - 9/10
Man to Man follows the story of Kim Seol Woo "Agent K", played by Park Hae Jin, a secret agent who is forced to get close to popular Hallyu actor Yeo Woon Kwang (Park Sung Woong). Due to K's prowess, he is easily able to convince Yeo Woon Kwang that he needs a new bodyguard. Yeo Woon Kwang quickly develops a liking to the overly stoic Kim Seol Woo, but Yeo Woon Kwang's overbearing helicopter manager Cha Do Ha (Kim Min Jung) is very suspicious of this newcomer.  K will have to take his plan to the next level to convince Cha Do Ha that he's trustworthy, and thus starts OPERATION LOVE! Let the shenanigans begin!
Here Park Hae Jin delivers a very well-rounded character in Kim Seul Woo. Agent K is daring, adventurous, drop-dead-gorgeous, and hilarious. Watching the stoic Agent K forced to interact with the often over the top Yeo Woon Kwang and Cha Do Ha was perfection. The juxtaposition created between the main trio was a delight. Their banter and comedic timing were excellent. This aside, Park Jin Hae looks his finest in this drama. His wardrobe is sleek, refined, and he's amazingly dashing here. Almost worth watching just for the eye candy. 
Man to Man tried to accomplish too much right out of the gate. Much like its predecessor Strong Woman Do Bong Soon, it attempted to tackle too many genres at once resulting in a bad combination of half-baked and forced tone. Though the comedy is the big seller here, everything else kind of fell flat:  the forced romance, the uneven suspense, the political nonsense, and that ending -- ugh... Honestly, what was that? Yet as a whole, I would say this drama is still recommendable if you are looking for a light-hearted comedy with some action on the side. I also think this is a must if you consider yourself any kind of Park Hae Jin fan.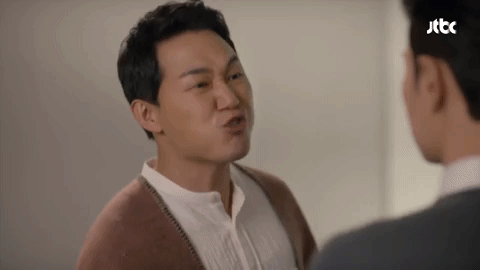 ---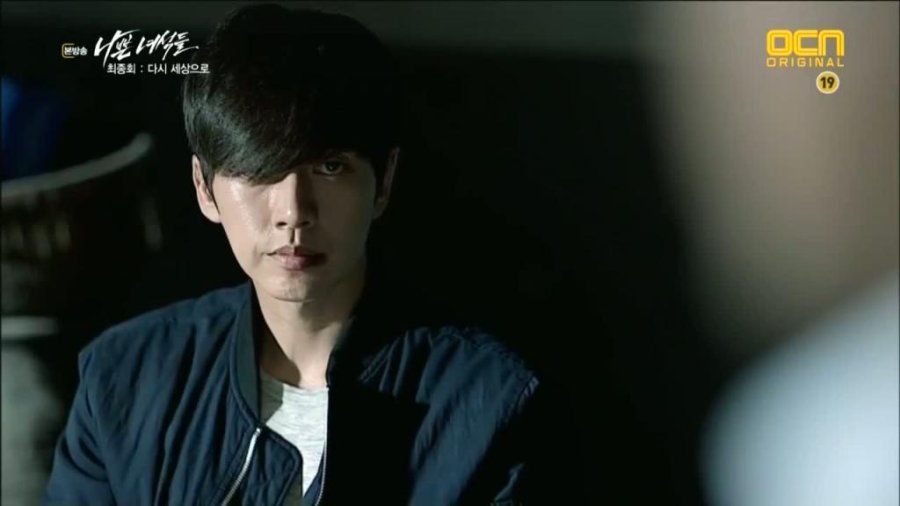 1. Lee Jung Moon in Bad Guys (2014)
Rating - 10/10
Park Hae Jin Rating - 10/10
Bad Guys follows suspended detective Oh Goo Tak (Kim Sang Joong) as he pulls together an unconventional team of convicts. Oh Goo Tak's "crazy dogs" consist of Park Woon Chul (Ma Dong Seuk), a loyal mob boss, Jung Tae Soo (Jo Dong Hyuk), a man for hire, and last but not least, Park Hae Jin plays Lee Jung Moon, the genius psychopath who was convicted of killing fifteen people. Once the team is assembled, they will collectively work to take down the corruption that has run rampant in Seoul, hopefully before they start to take out each other.
Park Hae Jin's role as Lee Jung Moon is groundbreaking. I personally feel that every conflicted role he's picked up since is due to his acting in Bad Guys. Lee Jung Moon's dark presence is transfixing. Park Hae Jin is perfect for this role. He is able to encapsulate so much of the young serial killer who claims that he can't remember anything.
Bad Guys is an excellent crime drama; it's extremely dark and gritty. This neo-noir sweeps its audience into its dank dog-eat-dog world. Bad Guys delivers a very suspenseful story with adrenaline rushing action scenes and a deep, conflicted team of antiheroes. Since this drama is relatively short, it keeps moving to its climax. 
While Park Hae Jin gained a lot of notoriety in this role, Kim Sang Joong as Oh Goo Tak is the star of the show as he attempts to seek vengeance on the man who killed his daughter. Bad Guys is an incredible story and I would strongly recommend it.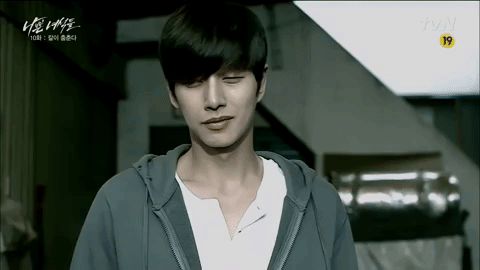 ---
BONUS:  Most Anticipated.
tvN's upcoming suspense drama Four Men will star Park Hae Jin in four different roles. The drama depicts one man's struggle to survive, another's attempt to understand people through love, and the woman caught in the middle as the three become entangled in a complicated case. Four Men will follow a female cop (Nana) who has lost her love to a tragedy as she meets two men with the same face.

During the first reading, Park Hae Jin jokingly introduced himself, "Hello, I'm Park Hae Jin who will be playing the roles of Il Hoon, Chen, Dong Jin, Michael… Director, is that right? Were there more?"

The cast also includes Choi Min Ki, Lee Ki Woo, and Kwak Si Yang. Producer Jang Tae Woo, known for You Who Came from the Stars, will be leading this drama.

Thus far, Four Men has undergone a number of production changes, switched networks, and delayed production. Though this drama has faced a number of challenges, I still have hopes for it. It will be nice to see Park Hae Jin on the small screen again attempting to tackle another challenging work.
---
These are a few of my favourite Park Hae Jin roles.
What are yours? Which other dramas of his should I watch?