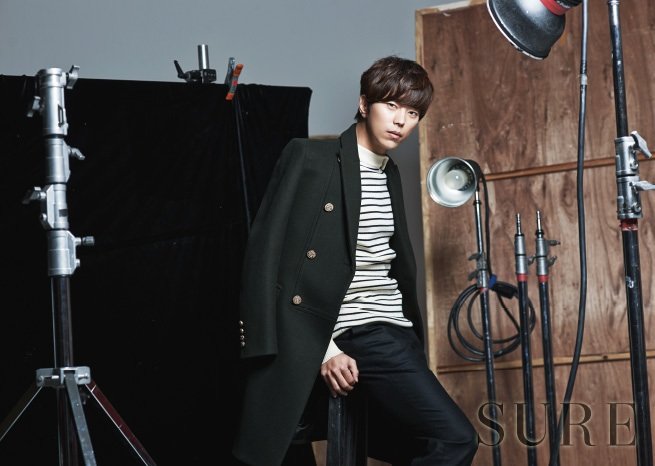 Yoon Hyun Min, baseball player turned actor, has had the opportunity to breathe life into many different types of roles over the years. He is at his best in roles that feature strong bromances. Yet Yoon Hyun Min has also excelled in empathetic male leads and deeply conflicted roles. Though many of his roles have been supporting characters, he always has that special spark. In some of his more recent works, he has started to transition from supporting to main roles.

I am anxiously anticipating his next projects! I feel like Yoon Hyun Min is just on the cusp of his true potential.

I wanted to spend some time recounting some of my favorite Yoon Hyun Min roles thus far.
---

5.  Yeo Jin Wook in Witch's Court (2017)
Rating - 7/10
Yoon Hyun Min Rating - 7/10
Witch's Court follows the story a Ma Yi Deum (Jung Ryeo Won)a feisty no-nonsense prosecutor that is apt to rely on often questionable practices to win her cases including blackmail, fabricating evidence and inciting perjury. While she aims to get into the Violent Criminal Division, through a sequence of unfortunate events she gets thrown into Special Division dealing in violence against Women and Sexual Assault. How will Ma Yi Deum relay her skills in her new division? While Ma Yi Deum adjusts to her new division, she will be forced to reflect on her past and the case that may shed light on this disappearance of her mother when she was still a child.

Yoon Hyun Min plays the role of Yeo Jin Wook, a naive and empathetic prosecutor, Ma Yi Deum's direct opposite. Here Yeo Jin Wook proves to be protective and deeply emotional. I  personally enjoyed his character setup especially when his emotions would get him in trouble.

Ultimately, I was disappointed in Yeo Jin Wook's character arc since the drama did very little to develop it. Those episodes that did capitalize on the foil between Ma Yi Deum and Yeo Jin Wook were the best in my opinion. Overall, Witch's Court wasn't able to live up to expectations. Viewers were excited to see a strong female lead, yet the drama soon dwindled to a rapist of the week formula. Most of the offenders were strange and cliche, lacking any mentionable depth. Though the main antagonist was somewhat layered, as a whole, I was pretty underwhelmed by the offering. At the same time, this is the first drama, I've seen Yoon Hyun Min as the male lead, so there is that ...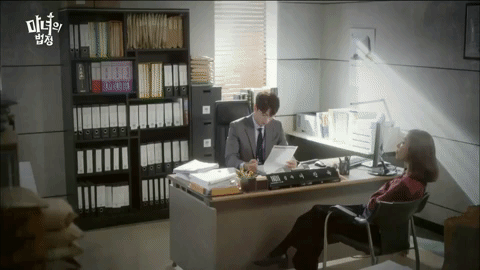 ---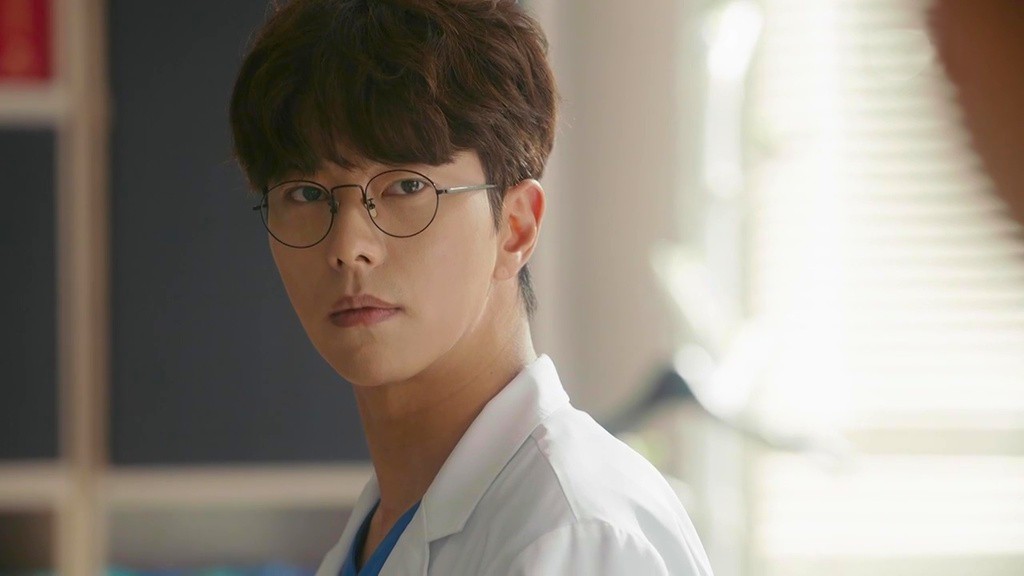 Rating - 8/10
Yoon Hyun Min Rating - 7/10
A Beautiful Mind tells the story of Lee Yeong Oh (Jang Hyuk) a genius neurosurgeon who lacks the ability to empathize with others. Prone to act erratically, he has been fastidiously trained to read body language as an attempt to blend in and hide his disability. When the Hospital witnesses a series of strange deaths, Lee Yeong Oh with the help of idealist cop Gye Jin Sung (Park So Dam) will try to get to the bottom of these events.

Yoon Hyun Min portrays Hyun Suk Joo a well-meaning heart surgeon. He quickly becomes distrustful of Lee Yeong Oh due to his lack of sympathy for his patients and his cavalierness when it comes to life and death. Hyun Suk Joo has a close connection to Gye Jin Sung since he was her surgeon a few years back. She has romantic feelings for him. Through the drama, Hyun Suk Joo will walk a thin line between good and evil. Hyun Suk Joo's arc is interesting but it becomes a little rushed due episode cuts.

A Beautiful Mind is an excellent drama hawking another dazzling Jang Hyuk performance. I strongly recommend this drama even considering the episode cuts. Though unfortunate, the drama still delivers on a suspenseful plot full of intriguing and deep characters. Though the ending seems a little rushed and contrived, it's still one of the best medical dramas in my opinion. This coming from a viewer that usually avoids the medical genre as a whole.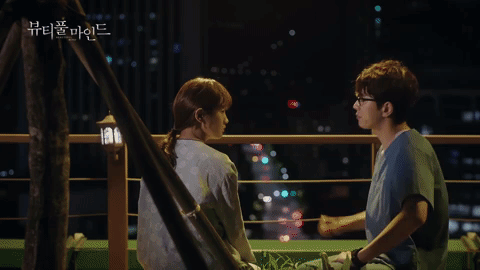 ---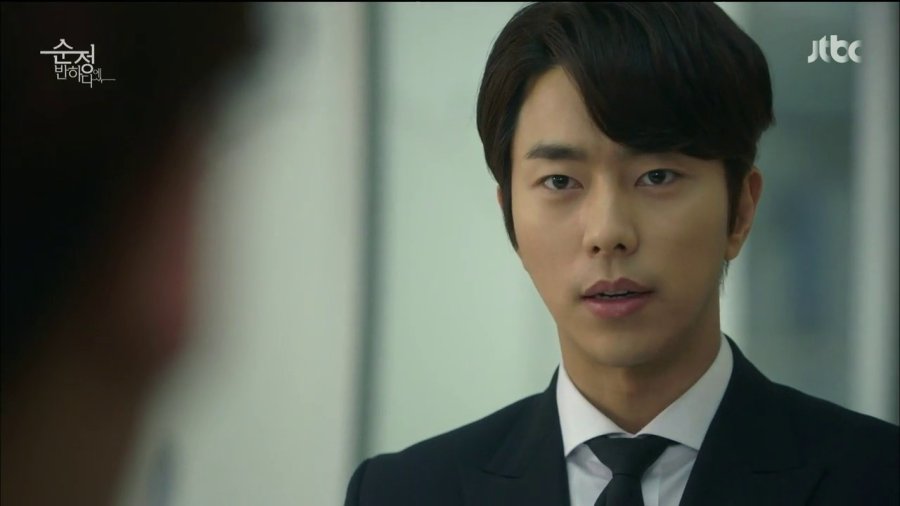 Rating - 9/10
Yoon Hyun Min Rating - 8/10
In Falling for Innocence, Kang Min Ho (Jang Kyung Ho) is known as "The Corporate Serial Killer" and owner of Gold Partners, a bond investment company.  Infamous for strategically taking over companies that are struggling and becoming their main stock owner, sometimes going as far as to dissolve the companies entirely. As his focus narrows the down on its luck Hermia Group, he undergoes a life-altering surgery and gets a new heart. In the aftermath, he falls victim to all sorts of strange symptoms, a nicer demeanor, a new taste for lollypops and a gravitational pull to Hermia's astute and precise executive assistant, Kim Sun Jeong (Kim So Yeon).

Yoon Hyun Min portrays Lee Joon Hee part of Hermia's leadership and a close childhood friend of Kim Sun Jeong. As he aims to protect what is happening with Hermia Group from Kang Min Ho, he provides comfort to Kim Sun Jeong as she struggles to get back on her feet after a major loss. As Kim Sun Jeong works to right herself, Lee Joon Hee looks to fill that empty space in her life. All the while, Lee Joon Hee seems to have some secrets that he wants to desperately keep hidden. Lee Joon Hee is easily one of the more interesting roles that Yoon Hyun Min has portrayed during his career due to the conflict and nuance he has to relay in this role. He does a very good job with the complexity and conveying Lee Joon Hee's internal struggle.

Falling for Innocence is one of my favorite dramas even though it has its flaws. I love the reunion of Jung Kyung Ho and Yoon Hyun Min so much. I greatly appreciated being able to see the bromance duo able to portray a fraught rivalry. This drama offers an intriguing and suspenseful story full of comedy and heart.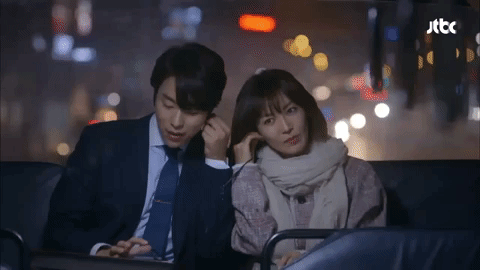 ---

2.  Kim Hyun "Soo" in Cruel City (2013)
Rating - 10/10
Yoon Hyun Min Rating - 10/10
Cruel City follows Jung Shi Hyun (Jung Kyung Ho) the leader of a mid-size drug gang going by the alias of Doctor's Son.  He devises a plan to start a gang war to take out his supplier in order to cut out the middleman and expand his influence within the black market.  Meanwhile, Yoon Soo Min (Nam Gyu Ri) prepares to go undercover in order infiltrate the gang world to find the man known as Doctor's Son in order to avenge her sister. This drama plunges its viewers into the world of crime where you can trust no one.

Yoon Hyun Min portrays Kim Hyun Soo primarily referred to as Soo throughout the length of the drama. He is Jung Shi Hyun's loyal second-hand man. Soo is from a well to do family, he is a materialist and a bit of a playboy. Soo is fearless and got into the crime world because of the adrenaline rush and the thrill. He's been a longtime friend of Jung Shi Hyun and has sworn to follow him even as Jung Shi Hyun plans a gang war. Joint with "Madam Lee" Jin Sook (Kim Yoo Mi), Soo and Jung Shi Hyun make up my favorite OP3 team. Their comedic timing, love, and loyalty to each other are admirable and a good break from the drama's darker themes.

I was really torn about putting Cruel City as number two, but I ultimately left it in the second slot due to the size of Yoon Hyun Min's role. Soo's character is defined as a supporting role, but he's managed to steal everyone's heart in the role of Jung Shi Hyun's dedicated right-hand man. Cruel City remains one of my favorite dramas. I am still mesmerized at how well it has stood the test of time. The whole package able to deliver a riveting story with fully baked characters that remain deeply moving.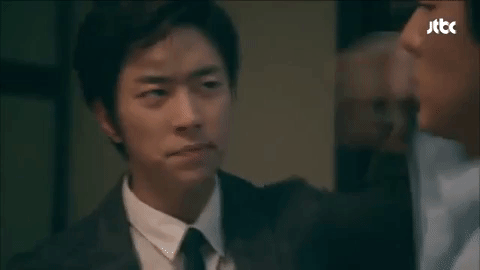 ---
1.  Kim Seon Jae in Tunnel (2017)
Rating - 10/10
Yoon Hyun Min Rating - 9/10
Tunnel follows Park Gwang Ho (Choi Jin Hyuk) an experienced detective in 1986. While in pursuit of a suspect in a serial murder case, he slips through a time portal that lands him in the modern day. Mistaken for a Maknae Detective by the same name and partnered with the hostile and unfriendly Kim Sun Jae played by Yoon Hyun Min, they will have to partner together to take down a serial killer who crimes have spanned thirty years.  

Yoon Hyun Min's portrayal of the precise and unlikable Kim Sun Jae is spot on. Though he starts as an uptight detective who never smiles, he soon forms a reluctant liking to the warm and relatable Park Gwang Ho. They form such a sweet push-pull bromance full of laughs and a lot of heart!  In addition, I was really impressed by Yoon Hyun Min's portion of a delicious slow burn romance in the latter half of the drama. The intensity of every gaze is so appreciated and felt here. His chemistry is undeniable. I really loved his character here and always wished he was at the center of this drama.

I greatly enjoyed Tunnel as a whole. It is a beautifully and intricately constructed puzzle that delivers on a really despicable antagonist. The acting performances are top notch with just enough comedy to provide relief from some of the grit in this drama. I strongly recommend this drama for its intriguing story and a well-constructed plot. Choi Jin Hyuk is so heartwarming here as he desperately attempts to return to 1986 and find his wife and family. While this drama spins a twisty murder mystery, it also has strong themes of friendship, love, and family.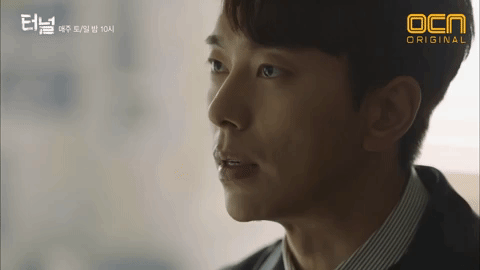 ---
BONUS:  Most Anticipated.
Both Kang So Ra and Yoon Hyun Min are considering roles in the upcoming drama Tale of Gyerong Fairy. Based on a webtoon by the same name, this drama will follow the 699-year-old fairy, Sun Ok Nam. First arriving in the human realm in the Goryeo Period, she has survived on earth for the last few hundred years. In modern times, she now owns her own bar. Even after all these years, she is still looking for the reincarnation of her woodcutter husband and the winged clothes that will allow her to return to the heavens. 
This drama is due to air later this year on tvN. 
I am cautiously anticipating this drama, I've been really stung by recent fantasy adaptions. These modern day adaptions of folk stories have just led to heartbreak and disappointment. Looking at you Bride of Habaek and A Korea Odyssey. If Yoon Hyun Min does end up picking up this part, I will certainly give it a go. I mean it's Yoon Hyun Min in a lead role ... I don't have much choice. 
---
Now you know some of my favorites.
What are yours? What did I miss?